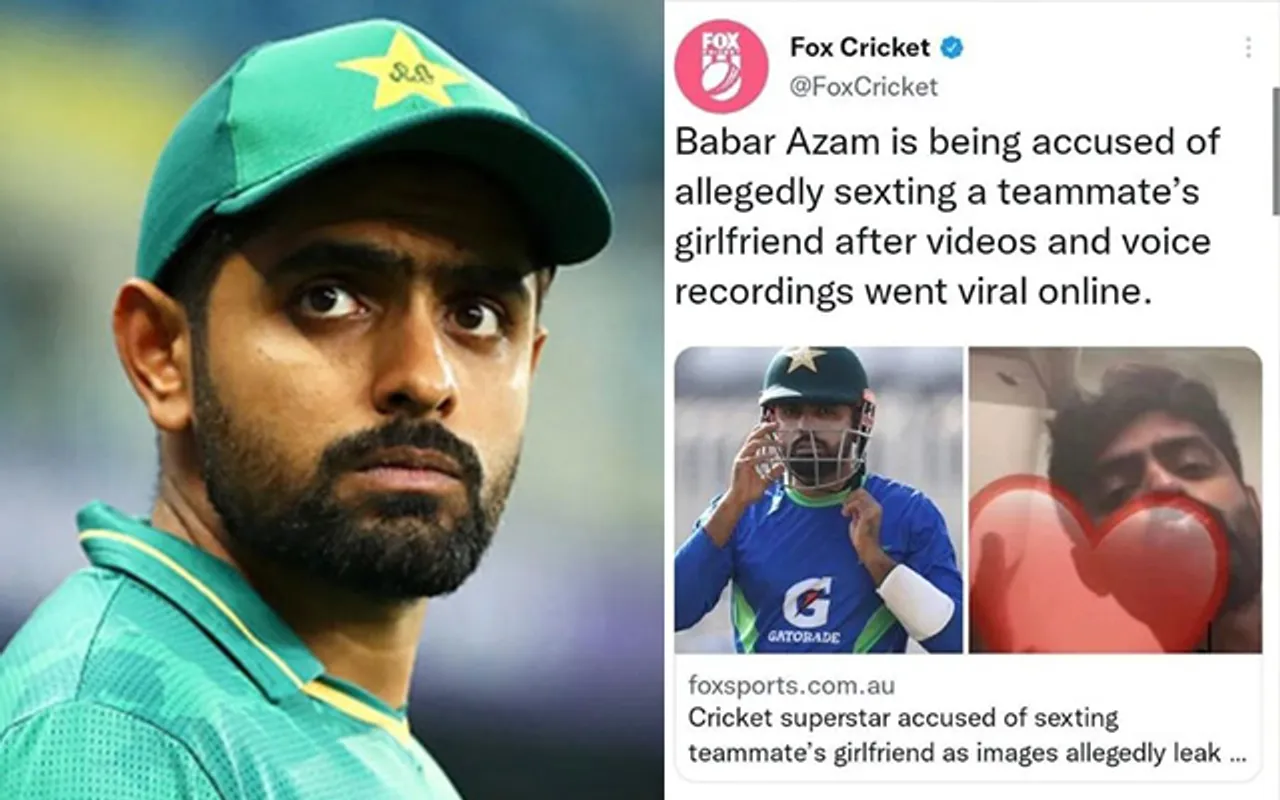 Pakistan cricket team captain Babar Azam is badly trapped in controversies these days. He is accused of sexting with his teammate's girlfriend. The videos, pictures and audio are going viral on social media, and the person in it is  Babar Azam. News about this has been published in the entire cricket world. Well-known media house Fox Sport also tweeted about it, which did not go down well with the Pakistan Cricket Board (PCB).
Fox Cricket reported on this matter but Pakistan Cricket did not like it. The official Twitter account of Pakistan Cricket has objected to this news from Fox Cricket. Pakistan Cricket tweeted, "As our media partner, you might have considered ignoring such unsubstantiated personal allegations which Babar Azam has not deemed worthy of a response". Fox Cricket has now deleted the tweet, with Pakistan fans lauding the PCB for their reply to the Australian broadcaster. Some fans even suggested that the board take strict action against Fox.
Pakistan's back-to-back bad performances
Although the video of Babar has gone viral, it is not clear whether the person in the video is Babar or someone else. It has been told in social media reports that Babar had told the girl in the video that if she continued to talk to him, he would not let her boyfriend go out of the team.
At present, the days for Babar Azam and the Pakistan cricket team are not going well. Both are getting only disappointment. Babar may be scoring runs with his bat but as a captain, he is not able to take the team much further. It is becoming difficult for Pakistan to win even at home under his captaincy. The Pakistan cricket team has not been able to win a single win at home in eight consecutive Test matches. Australia defeated them 1–0 in the three-match Test series.
After this, England defeated them 3–0 in the three-match Test series. Pakistan somehow managed to draw the two-match Test series against New Zealand. The Kiwis, however, defeated Pakistan in the ODI series.