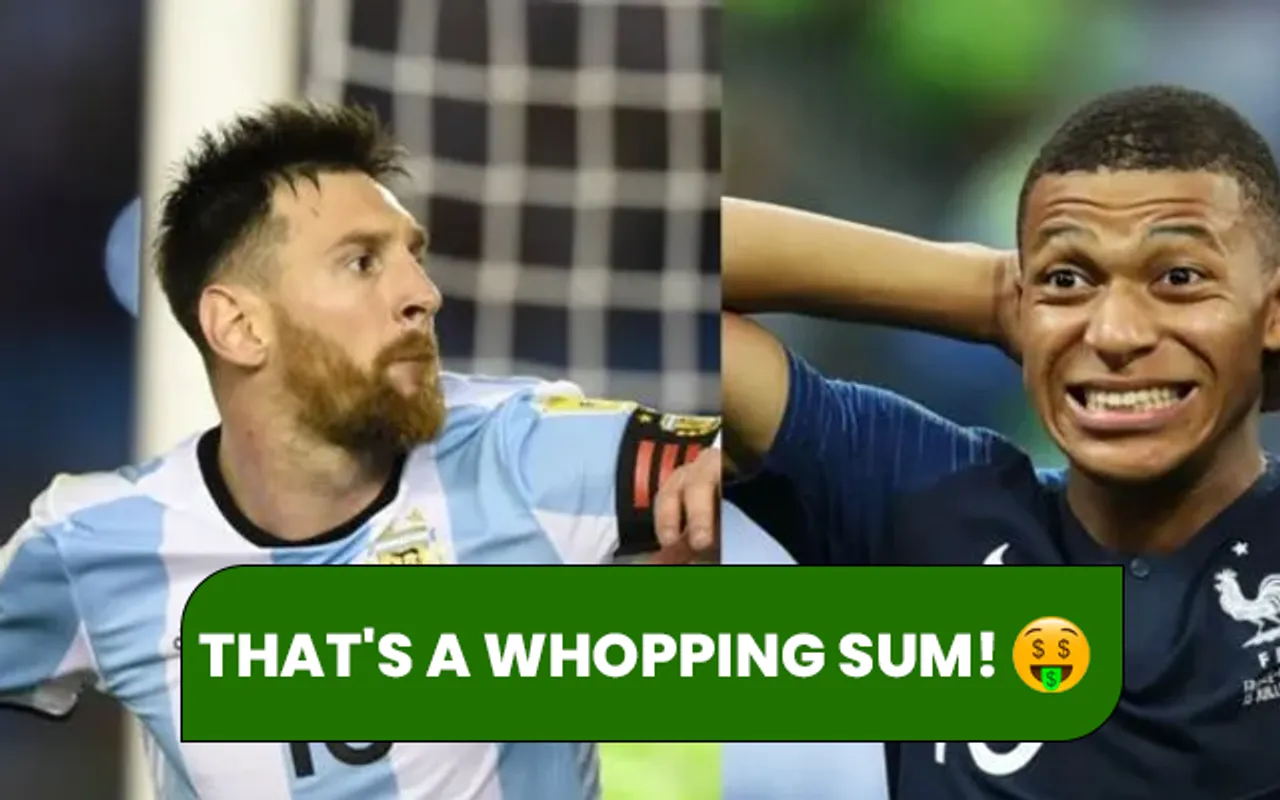 With just three days left for the final of the 2022 FIFA World Cup, CBS Chicago has disclosed the prize money every team will receive. As per reports, a whopping $440 million has been reserved to be distributed among the 32 competing teams at the 2022 FIFA World Cup in Qatar. The winner and the runners-up will enjoy the highest payouts, taking home a combined total of $72 million in winnings.
The winner of the World Cup final will get a whopping $42 million in prize while the runner-up will earn $30 million. The fourth-placed team will receive a $25 million payout, while the third-placed side will receive $27 million.
Brazil, Netherlands, Portugal, and England will earn $17 million each as they reached the quarter-final. $13 million each will be given to the USA, Senegal, Australia, Poland, Spain, Japan, Switzerland, and South Korea for reaching the round of 16. Also Qatar, Ecuador, Wales, Iran, Mexico, Saudi Arabia, Denmark, Tunisia, Canada, Belgium, Germany, Costa Rica, Serbia, Cameroon, Ghana, and Uruguay will be rewarded with $9 million each for participation in the group stages.
Who will lift the World Cup trophy on Sunday?
The world will come to a standstill when two heavyweights of the game, France, and Argentina, lock horns in the 2022 FIFA World Cup final on December 18, Sunday. Argentina played arguably their best game at the 2022 World Cup in their semifinal clash with Croatia, beating the 2018 finalists 3-0.
France narrowly came out on top in their previous meeting against Argentina, four years ago at the 2018 FIFA World Cup. Inspired by a Kylian Mbappe brace, Les Bleus beat La Albiceleste 4-3 in the Round of 16. France became the first defending champions to reach successive finals since Brazil in 2002
Both teams will look to win their third World Cup on Sunday. While France will seek to emulate Italy (1934, 1938) and Brazil (1958, 1962) as the only teams to win back-to-back World Cups, Argentina are seeking its first title in 36 years (1978, 1986).