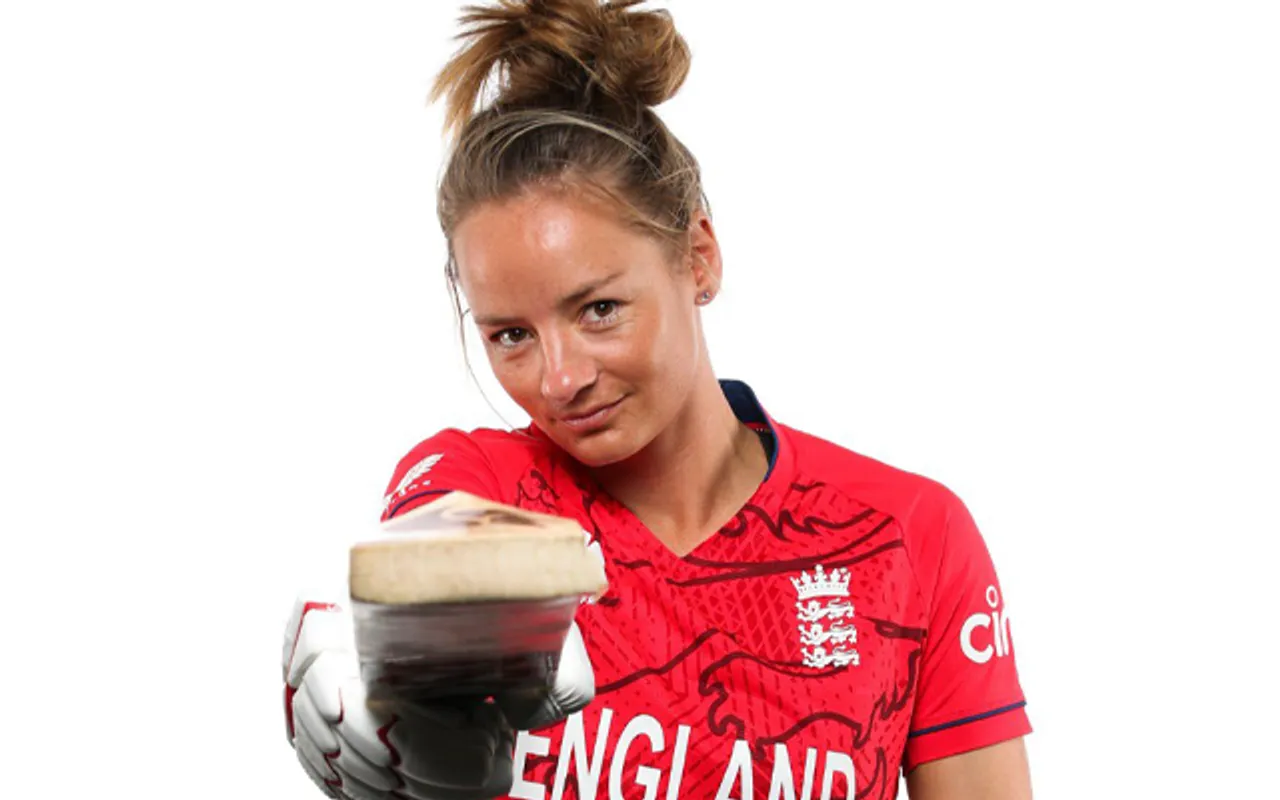 The inaugural auction for the much-awaited women's Premier League was historic for women's cricket as it allowed growing the game exponentially. Star Indian batter Smriti Mandhana secured a Rs. 3.4 crore bid from Bangalore to become the most expensive player.
However, other players like all-rounder Deepti Sharma and Harmanpreet Kaur were picked by UP and Mumbai-based franchises at a significant amount. Although, the auction gave many talented young folks a chance to create history and prove their talent on a very big stage.
Especially those from the U-19 World Cup squad will get a platform to make a name for themselves and enhance their game. However, everyone was not lucky in the auction as some very talented players went unsold due to various reasons. One of them is star England batter Danielle Wyatt, who failed to attract a bid from any franchise. 
Wyatt has a decent record in Women's T20 internationals as she has scored 2276 runs in 140 matches at an average of 21.27. She also has a strike rate of 124.50 with two centuries and 10 fifties. The auction left her disheartened and she reacted about it on Twitter. In a post shared by her, she said, "Dreamt of playing in the WPL. Heartbroken. Congrats to all who got picked up. India is a wonderful place to play cricket."
'Marry me Virat'- Danielle Wyatt's proposal went viral on social media
It's no secret that the English opener is quite popular in India. She has made some remarks on Twitter which gave her popularity in the Asian country. Especially her online marriage proposal to Virat Kohli during the 2014 20-20 World Cup went viral in India.
However, fans reacted to her disheartening post after the Women's T20 League auction. A user trolled her by sharing a picture of her comments about Mankad and said, "Run out at non-striker end ko Mankad bolegi to aisa hi hoga na."
Here are a few Tweets:
Run out at non striker end ko Mankad bolegi to aisa hi hoga na#WPLAuction

— PIYUSH PAWAR (@im_piyushpawar) February 14, 2023
First thing I search for was Danni watt in the auction pool ,heartbroken for Indian fans too.

— Confused MangoMan (@finalymetoo) February 14, 2023
Surprised that you remain UNSOLD, considering limited overseas slot, definitely you will be best pruce in next season..

— Murali K Chowdhary (@Ursmuralikrish) February 14, 2023
You are a champ. Hope you dont go too hard at us in the world cup game to prove a point :)

— Avishek Ghosh (@avishek_g) February 14, 2023
I may had disagreed quite a lot of times with you but I think you could have been in one of the teams!

— Shivi. (@Harman_stan) February 14, 2023
You will get your chance. It's just the first of many editions

— Allester Pinto 🇮🇳🇦🇺 (@AllesterPinto) February 14, 2023
Don't worry. There's always injury replacement. .

— Rahul M Maheswari 🇮🇳 (@rahulsofficial) February 14, 2023
The only reason you were not picked by RCB was may be 🤷🤣❤️ , just kidding this is not last season many more to come pic.twitter.com/ynnld1m4kH

— 74 ..... (@VK_254) February 14, 2023