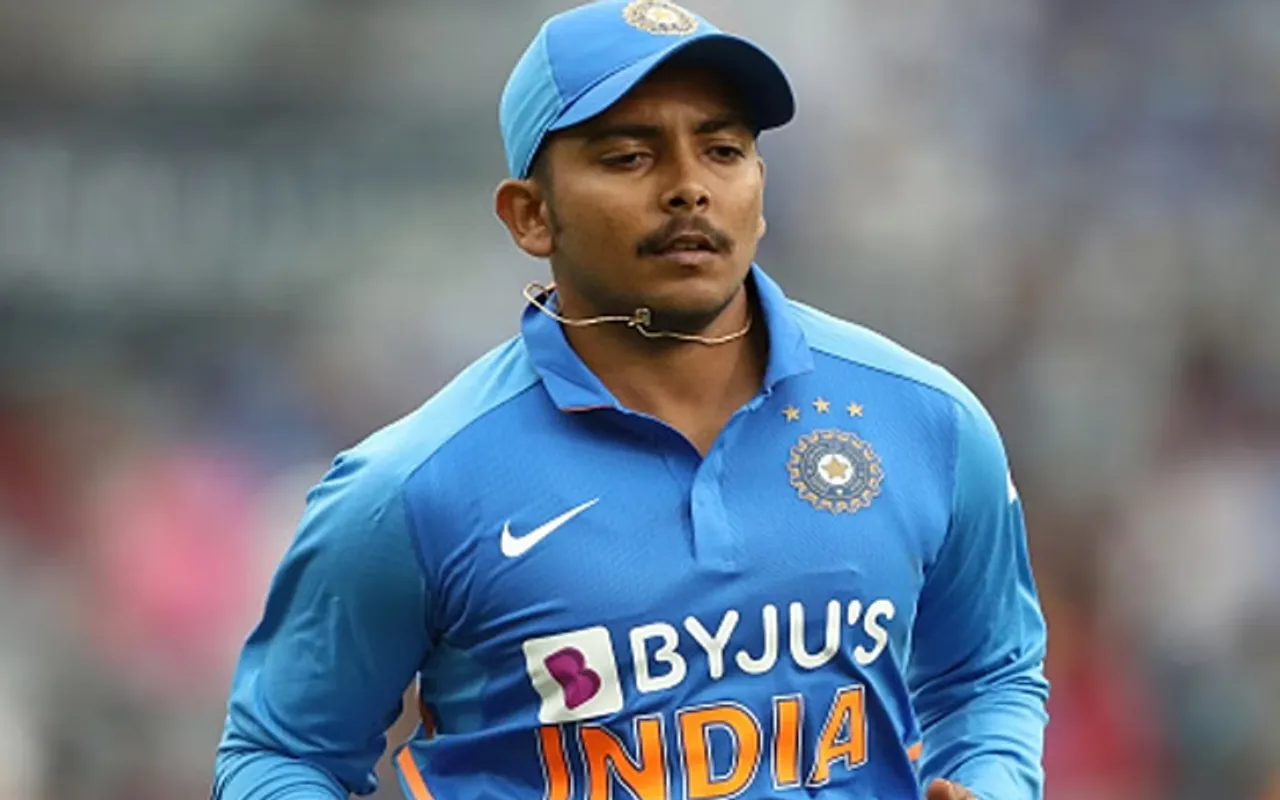 A group of eight people reportedly attacked Indian cricketer Prithvi Shaw's friend's car after Shaw refused to take a selfie with two people. It is known that the Oshiwara police registered an FIR against the gang on Thursday for the incident which took place outside a five-star hotel in Mumbai.
Prithvi Shaw's friend's car was attacked by 8 people after Shaw refused to take a selfie with 2 people. FIR has been registered against them!

— Mufaddal Vohra (@mufaddal_vohra) February 16, 2023
According to reports, Shaw and his friends were out for dinner when the accused gang approached the player and forced him to take a selfie. The cricketer was once ready for a selfie but got disturbed when the same group asked for another. He refused to pose for a pic a second time and said that he had come to eat with his friends. Shah's friend is said to have complained about the gang's attempt to invade their privacy, after which the management asked them to leave the hotel, which may have angered the gang and smashed the car.
Prithvi Shah's selfie controversy
The Mumbai opener has been in the middle of a controversy on Valentine's Day, after a picture with his rumoured girlfriend Nidhhi Ravi Tapadiaa was posted on social media. However, Shaw later clarified that the image was fabricated and altered but the post had gone viral within no time.
"Someone editing my pics and showing stuff that I haven't put on my story or on my page. So ignore all the tags and msges thx," Shaw wrote on his Instagram story.
Prithvi Shaw has been out of international cricket for a long time but was recalled to the T20I squad for the 3-match series against New Zealand in January. However, Shaw did not get an opportunity in the playing XI. He is also not part of the ongoing Border-Gavaskar Trophy, despite his sensational form in the domestic circuit. The Mumbai captain recently broke Sunil Gavaskar's record for the highest individual score by a Mumbai batter in the Ranji Trophy (340) when he hit 379 against Assam in January.
Here's how Twitter reacted to the car attack:
Such hooligans everywhere! Public life for celebs is so difficult especially in India

— Sumit Agarwal 🇮🇳 (@sumitagarwal_IN) February 16, 2023
They might be chokli fans. Arrest them asap.

— Charan🇦🇺 (@Venkysam14) February 16, 2023
Sai Baba will give them punishment don't worry

— CricketGoats (@CricketOpy) February 16, 2023
These things can only happen in Mumbai

— ZizouIn (@ZizouInFCB) February 16, 2023
Dekh rhe ho na sai baba pic.twitter.com/kop7m8ovi0

— Ayush Saxena (@ayushsaxena06) February 16, 2023
Kya ho Raha iske saath🤣🤣
Select nahi hota, dusre kaando ke sath famous ho raha
Next Vinod Kambli

— Shekhar Kabir (@ShekharKabir3) February 16, 2023
Prithwi saw be like:Pta nhi ese log mujhe hi kyu milte he

🤣🤣😂😂😂😂 pic.twitter.com/p8G2zZYStv

— neetaspirant (@neetaspiranthu) February 16, 2023
This is story of selfie movie of Akshay Kumar 😀

— Udeet (@udeet_patel) February 16, 2023
Hekdi nikaal di Prithvi Shaw ki.. Apne aap ko zyada star smjh rha tha.. selfie khinchwa leta

— Exposing Rumour🇮🇳 (@ExposingRumour) February 16, 2023
Prithvi shaw:- hamare saibaba bachane aayenge 😭😭😭😭

— ..𝑯𝒐𝒓𝒏𝒚..𝑴𝒐𝒏𝒔𝒕𝒆𝒓.. (@KBC03931185) February 16, 2023