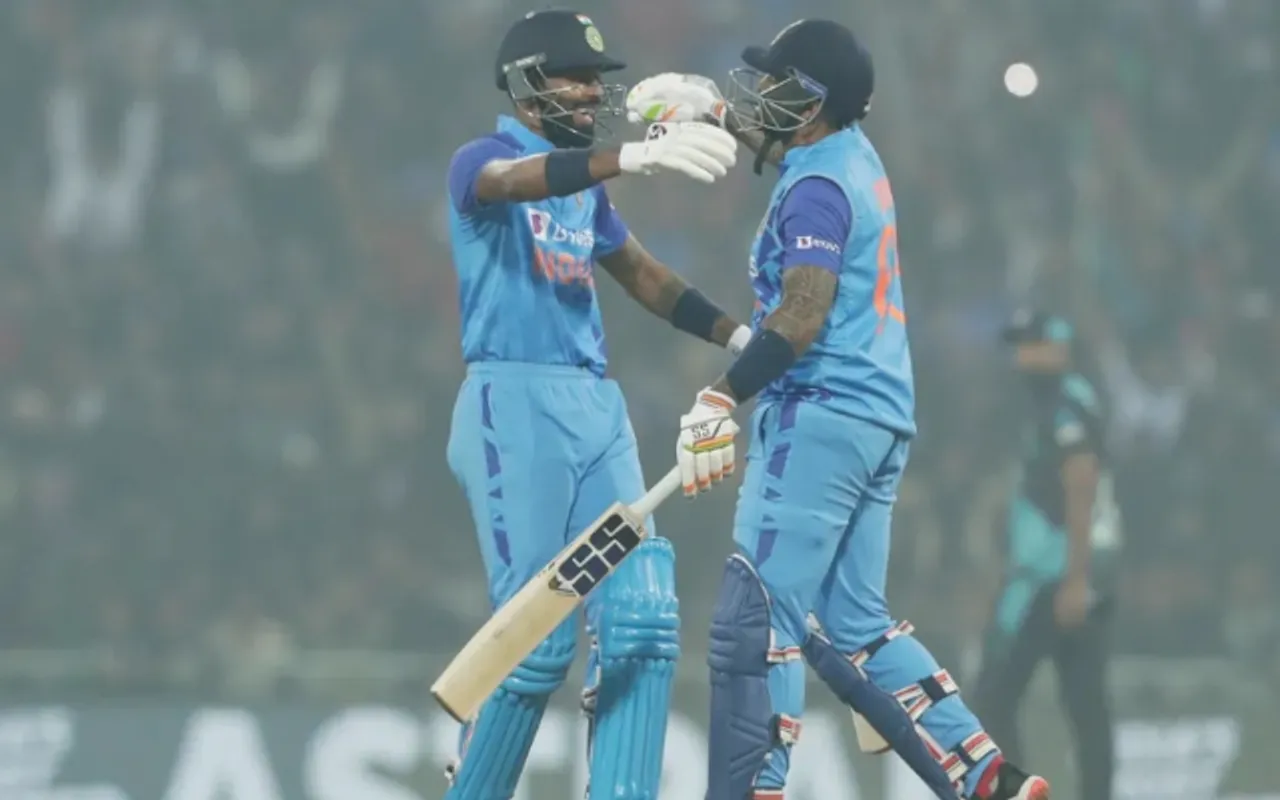 Hardik Pandya, the Indian captain for the T20I series vs New Zealand, was extremely unhappy with the pitch for the second T20I at Lucknow and complained saying that the pitches for the first two matches were horrendous. Commenting on the same, Suryakumar Yadav said that the team must be ready for any conditions and must be able to play on any wicket.
The New Zealanders were bowled out for just 99 runs on the day and the Indian team, to the surprise of the fans, chased the target down with 1 ball to spare on the day. With fans puzzled over the pitch, many claimed that it was horrible and added that the Indian team had no idea about the surface on a crucial day.
For the unversed, reports emerged after the game claiming that the pitch curator of the match was sacked after Pandya's opinion went viral on the internet. However, Suryakumar had a soft corner and said that both sides must rather take it as a challenge and give out their best game irrespective of the conditions.
It was an exciting game: Suryakumar Yadav
The two teams will face off against each other in the final contest on February 1, Wednesday and it remains to be seen if the Men in Blue would clinch the series, given it is tied 1-1 at present as it was the Kiwis who won the first game dominantly.
"It doesn't matter what soil you play on. These are the things which aren't in you control. Whatever was in our control, we did in the last game. And we had to apply and adapt whatever we got. Also, it was an exciting game. No matter what the condition or the format is, if both teams try to have a good competition...wicket shouldn't matter a lot. You go out there, have a challenge, accept it and move on. It is completely fine. But we had a chat later on and it was like whatever we get in the future we will go on with it," Suryakumar was quoted as saying.