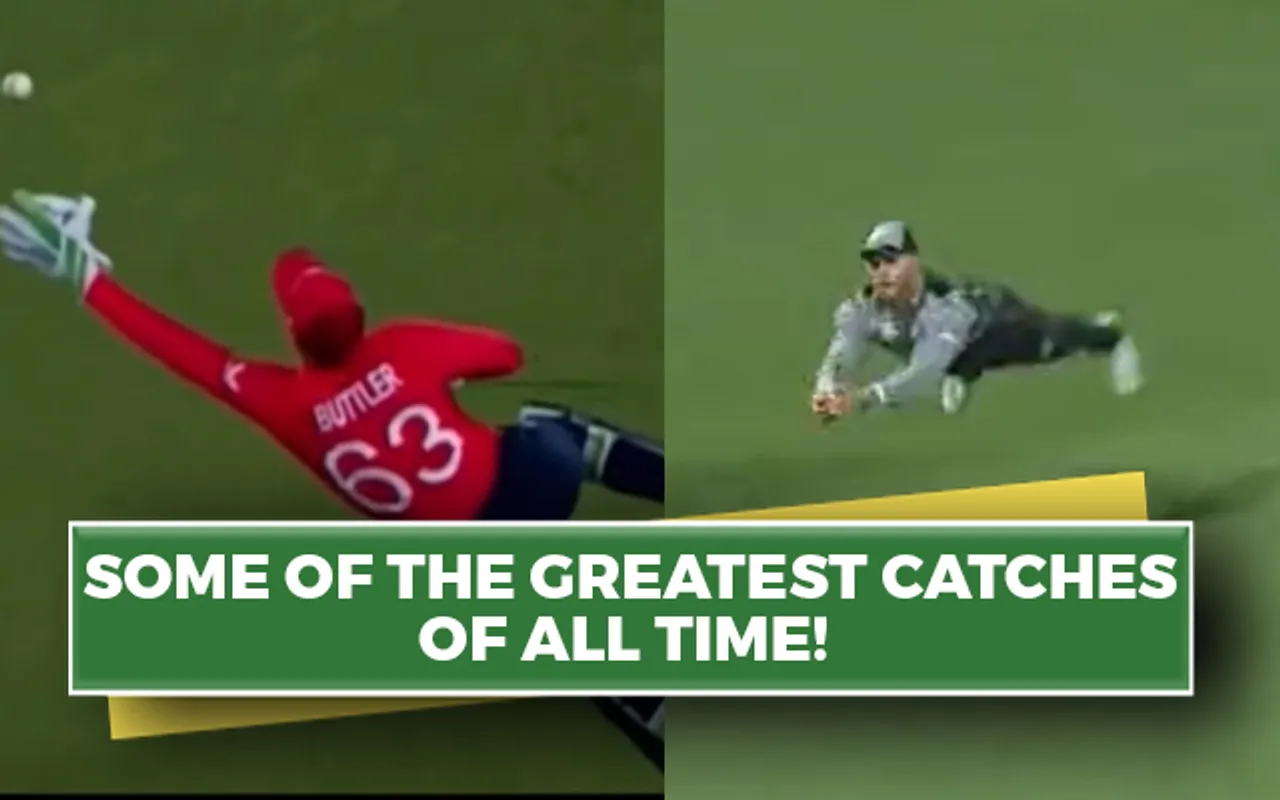 In a cricket match, one moment simply change the whole momentum of the game and bring a twist to the game. A crucial catch at the right time can be considered one such moment. Over the years, we have witnessed some spectacular catches that have changed the whole complexion of the game and have proved to be great turning points. 
In general, batting or bowling are considered the main aspects that teams tend to focus on during a match. However, recently, we have seen how some great fielding efforts can play a major role in deciding the fate of the game. Especially in the limited-over formats, fielding has become an important factor that teams need to focus on quite majorly.
Now, we'll be looking at some outstanding catches in 2022 that have completely changed the course of the game:
1. Glenn Phillips
New Zealand all-rounder Glenn Phillips left his fans stunned with an outstanding catch over the deep cover region to dismiss Marcus Stoinis in New Zealand's Super 12 opener against the defending champions and the host Australia in the 20-20 World Cup 2022. The player from the kiwi team left the fans and broadcasters in shock when he came running from a distance and dived to a full length after covering plenty of ground to grab the catch. The catch had amazed the spectators and social media was buzzed with many accolades for his feet.
What a catch by Glenn Phillips !! 😍🔥 pic.twitter.com/rZVb87lmNP

— ᑌᗰᗩᖇ ᑕᕼEEᗰᗩ🖤 (@UmXrCheema) October 22, 2022
2. Litton Das
Virat Kohli was left bamboozled by the catch taken by the Bangladesh opener Litton Das on December 4, 2022. Litton, who was present in the extra cover spot, got hold of the ball and took the one-handed stunner. It was clear from Virat's reaction after the catch that he was not sure that the catch was taken.
Heartbreak 💔💔💔🥀 unbelievable catch by liton das pic.twitter.com/NgIeG6qhy5

— Harshit Sehrawat (@FANOFKINGV) December 4, 2022
3. Jos Buttler
England skipper Jos Buttler took a flying catch against Afghanistan in Perth, making Mohammad Nabi walk to the dugout. When Nabi edged the ball, the tremendous effort of the keeper to grab the ball left everyone into shock. He defied the physics and took a stunner.
 

 

View this post on Instagram