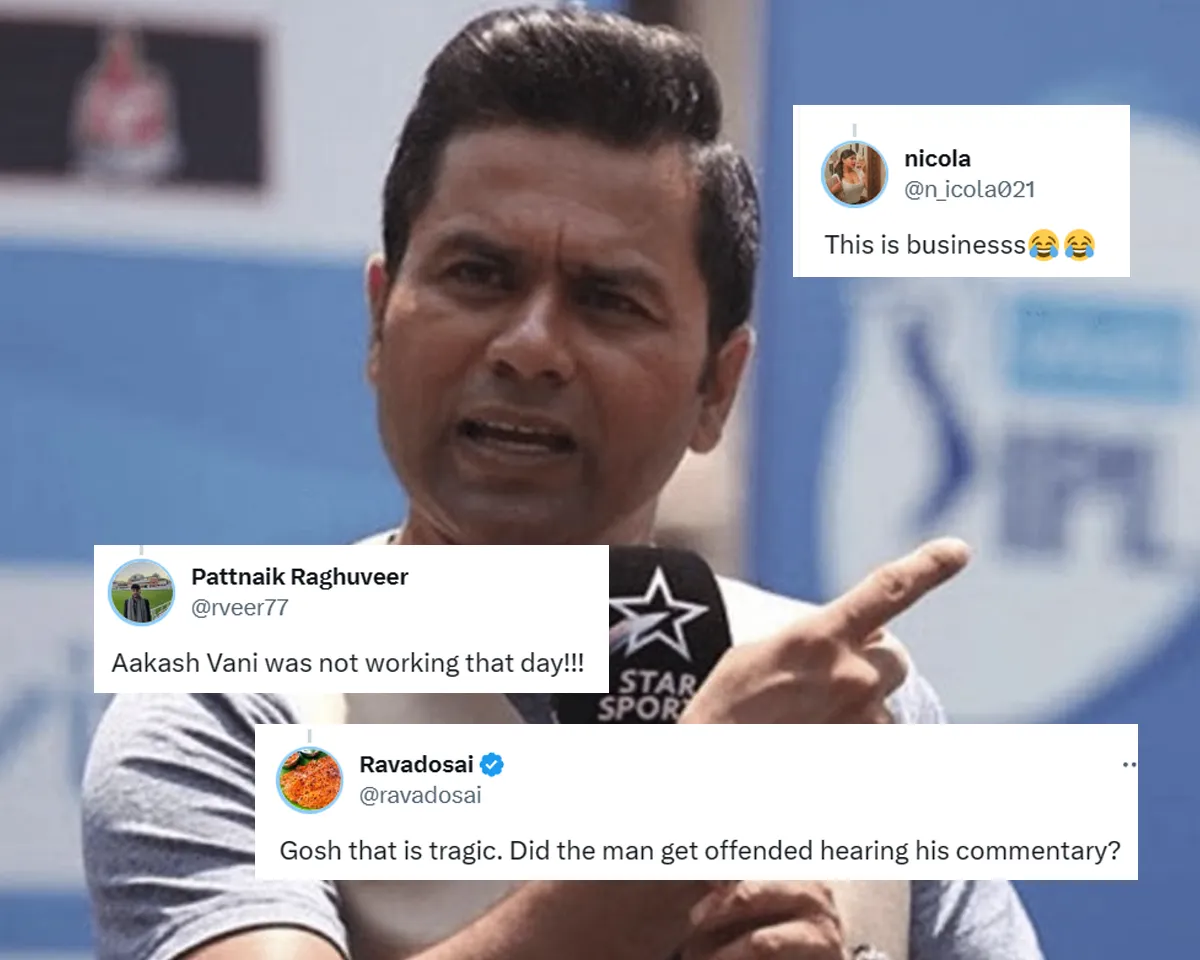 In a shocking turn of events, former Indian cricketer and renowned cricket commentator Aakash Chopra has reportedly fallen victim to an alleged fraud, where he claims to have been duped of Rs 33 lakh by Dhruv Parekh, the son of a former official of the Hyderabad Cricket Association, Kamlesh Parekh. An FIR has been filed against both father and son at the Hariparvat police station in Agra, further marring the reputation of the cricketing world.
According to Aakash Chopra's complaint to the police, he extended a loan of Rs 57.80 lakh to Dhruv Parekh to support the expansion of his business. However, Dhruv managed to return only Rs 24.80 lakh, leaving Aakash with a significant outstanding amount of Rs 33 lakh. Aakash had trusted Dhruv's commitment to investing the funds in the business and sharing the profits.
An agreement between Aakash and Dhruv stipulated that Dhruv's firm would return the entire amount along with a 20 per cent profit within 30 days. Unfortunately, this agreement was not honoured within the specified timeframe. Even the partial repayment of Rs 24.5 lakh was made for 12 months, adding to Aakash's frustration. Dhruv had issued two post-dated cheques amounting to Rs 33 lakh, but these too reportedly bounced.
Aakash Chopra files FIR for alleged fraud by HCA Official's son!
Aakash Chopra further alleges that when he approached Kamlesh Parekh, Dhruv's father, regarding the unpaid dues, he received assurances that the money would be returned promptly. However, both Kamlesh and Dhruv abruptly ceased communication with Aakash, leaving him with no choice but to file a formal complaint of fraud against the father-son duo at the Hariparvat police station in Agra.
Notably, this isn't the first time that the Parekh family has faced legal troubles. Cricketer Deepak Chahar's father had previously lodged a complaint against the accused, asserting that they had swindled his daughter-in-law, Jaya Chahar, of Rs 10 lakh and even issued threats against her. The allegations suggested that the Parekh family had taken the money from Jaya under the pretext of investing it in their business and promised to return it with profits, a promise that remained unfulfilled.
The investigations into these financial irregularities are currently underway, and law enforcement authorities are committed to taking appropriate action against those found guilty. These incidents shed light on the vulnerability of individuals, even those in the public eye, to fraudulent activities and underscore the importance of vigilance and due diligence when engaging in financial transactions.
See how fans have reacted: 
Akash Chopra be like pic.twitter.com/II6MHxIXzs

— Narendra Maurya (@narendra483) November 6, 2023
This is businesss😂😂

— nicola (@n_icola021) November 6, 2023
Gosh that is tragic. Did the man get offended hearing his commentary?

— Ravadosai (@ravadosai) November 6, 2023
Ye kaisi scheme me paisa lagaya tha inhone??

— ꜰᴜɴ ᴀɴᴅ ᴀʟʟ 𝕏 (@onlyFun24X) November 6, 2023
30 din me paise double 😀

— Ashok Meena (@ak_meenaaaa) November 6, 2023
They person who took the money: 🤣😂 pic.twitter.com/QFP3gUUccq

— Aamir Mumtaz🌟👑💙 (@thisisaamiir) November 6, 2023
Chopra ji outside the office. pic.twitter.com/X1BY5ubhTJ

— The CrickFun (@TheCrickFun) November 6, 2023
"The obsession is unreal"

— Cricket_dude (@Hatedguy123) November 6, 2023
The Man - pic.twitter.com/yC3cIpV18u

— Tweet Chor👑 (@Pagal_aurat) November 6, 2023
Aakash Vani was not working that day!!!

— Pattnaik Raghuveer (@rveer77) November 6, 2023