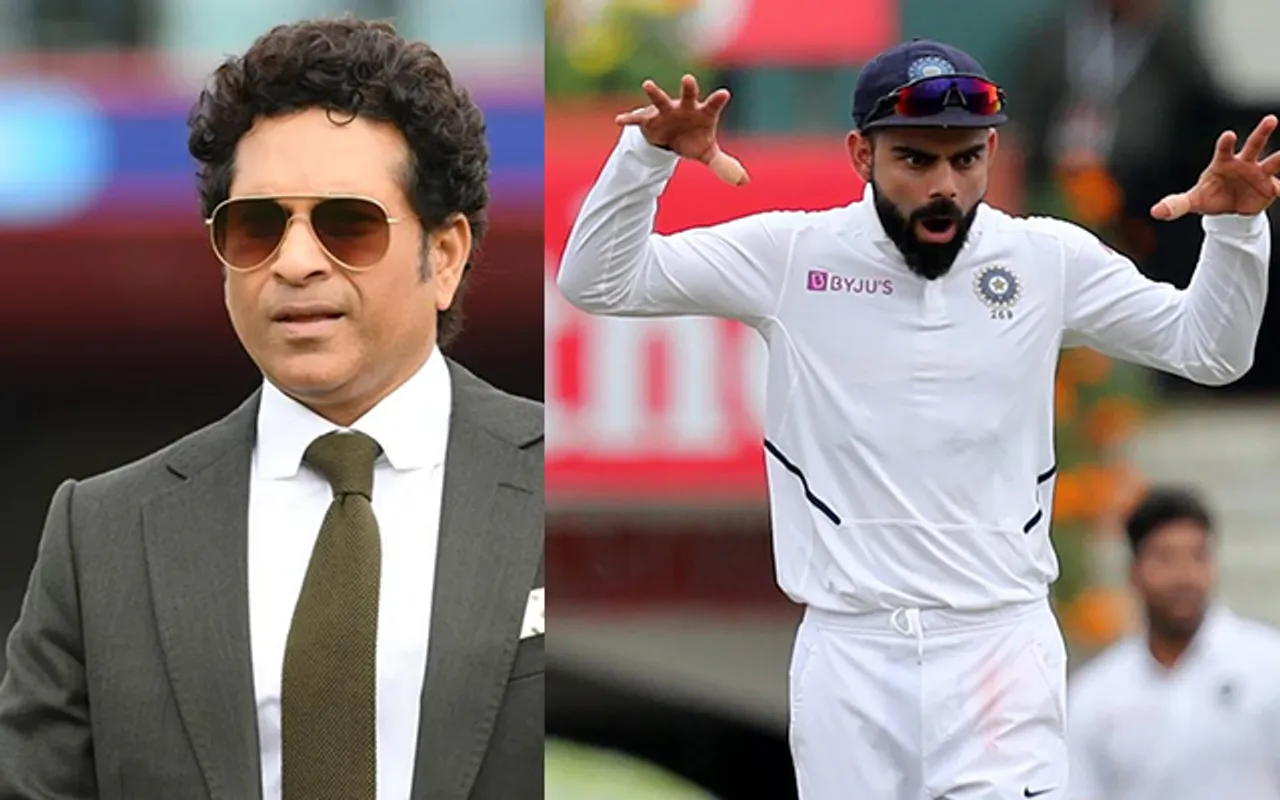 India and Pakistan haven't clashed against each other in the bilateral series for a long time due to political conflict. These two teams are now seen playing against each other only during any major world tournament or Asia Cup. There are no frequent matches between these two teams, and due to this, the current players are unable to know about their rivals and also don't have many stories related to each other to tell their fans.
However, the old players of both teams have many stories related to each other, which they saw expressing whenever they get the chance and make headlines because of that. One such story was narrated by former Pakistan spinner Saqlain Mushtaq as he talked about the legendary former Indian cricketer Sachin Tendulkar and gave his verdict why he is the greatest of all time, he also compared him with modern-day great Virat Kohli.
"If there is one batter - and it's not just me, the whole world agrees - there is no one bigger than Sachin Tendulkar. If you have to give a copybook example of any shot, people give Sachin's example. Virat Kohli is a legend of today's era but Sachin has faced extremely difficult bowlers. The bowlers of that era were something different altogether." Mushtaq said on Nadil Ali's podcast.
Babar's cover drives are much better than Virat Kohli: Saqlain Mushtaq
Kohli, who has already hit 75 international centuries, is close to Tendulkar's 100 centuries record. Meanwhile, Mushtaq said that Kohli never faced legendary bowlers like Wasim Akram, Glenn McGrath, Shane Warne, and many more as they knew how to get rid of a great batter. Mushtaq also mentioned that Babar Azam plays much better cover drives than Kohli.
"Has Kohli faced Wasim Akram? Has he faced Walsh, Ambrose, McGrath, Shane Warne, and Muralitharan? These were big names and they were all very clever bowlers. They knew how to trap you. Today there are two types of bowlers – one that will stop you and another that will trap you. Those guys knew how to do them both – especially trap batters," Saqlain said.
"Kohli and Babar are different players but both have their own class. But if you look at the beauty, perfection or technical aspects, Babar's cover drives are much better," mentioned the legendary Pakistan bowler.