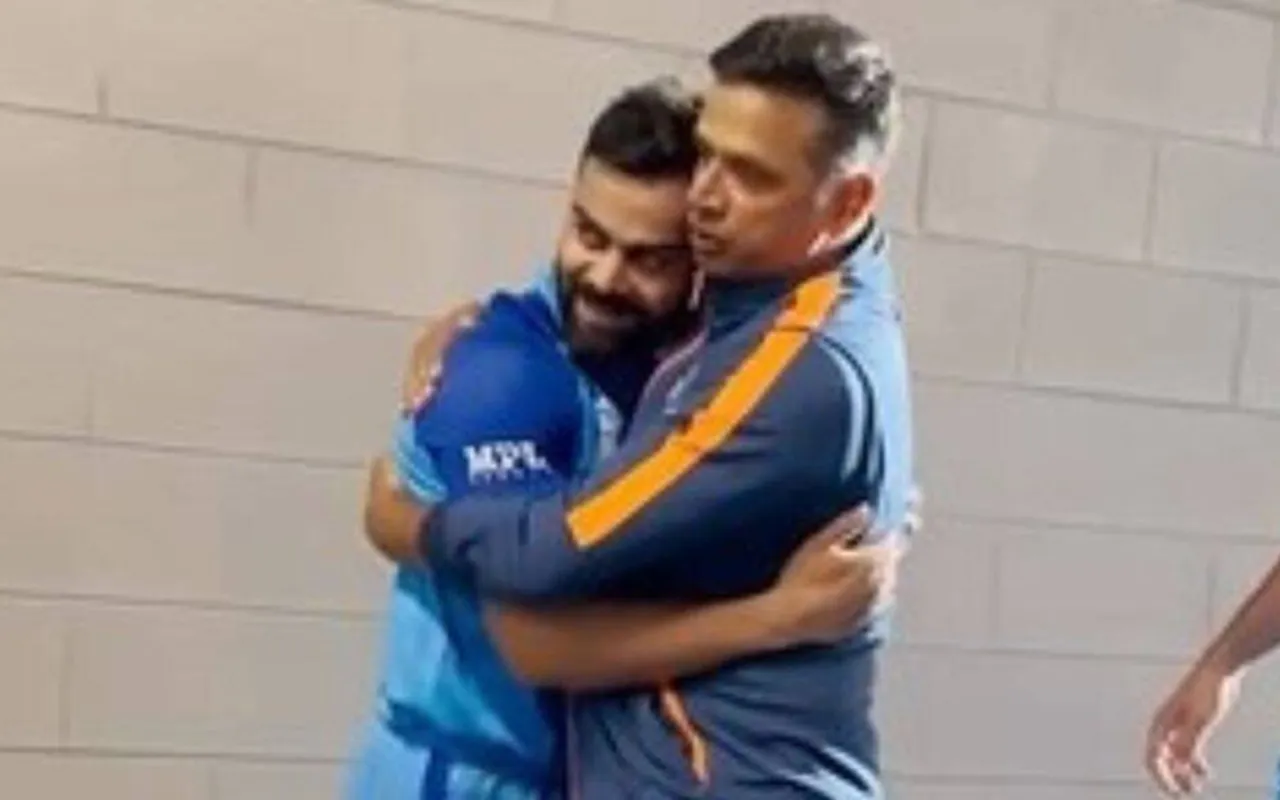 Former Indian cricketer and India head coach Rahul Dravid turned 50 on January 11. Dravid is known for his immaculate defense and patience at the crease, scoring 24,208 runs in 509 international games across all formats. Many members of the cricketing fraternity and fans wished Dravid a happy birthday. 
He is hailed as one of the greatest batters to play the game and is renowned by the title of 'The Wall'. He got his name from his batting approach. He used to bat for a long time without any trouble. His defence is hailed as one of the best and most technical. He used to frustrate the opposition bowling line-up just by standing on the crease.
He is also India's second-highest run-scorer in Test cricket and third-highest run-scorer overall. Dravid has smashed 24,208 runs with 48 international centuries in his career. He has represented India in 164 tests and 344 ODI matches. He has 13,288 runs in Test cricket and was also the first cricketer to have smashed Test tons against all test-playing nations.
Virat also wished the Indian head coach
India cricketer Virat Kohli also wished head coach Dravid on his 50th birthday on Wednesday. Kohli came out of his wretched form and 1019-day century drought as he slammed his 71st ton in the Asia Cup 2022.
"Happy Birthday Rahul bhai, best wishes," posted Kohli on Instagram.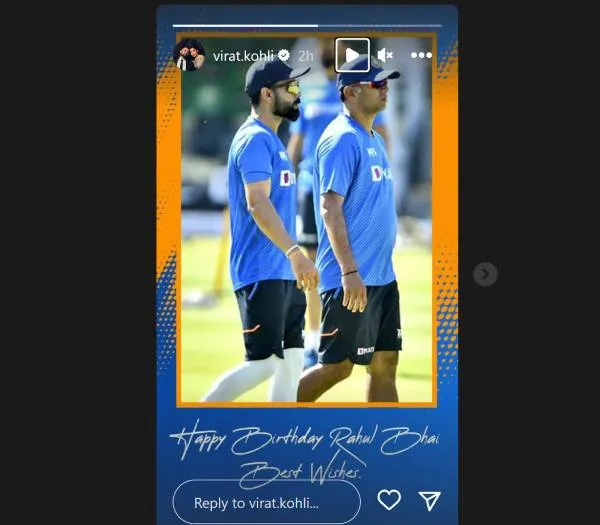 In April 2009, Dravid had set a new record for Test catches by an outfielder when New Zealand's Tim McIntosh becomes his 182nd victim in Wellington, overtaking the previous record set by Australia's Mark Waugh. By the end of his Test career, Dravid had increased his record to 210.
After his retirement, Dravid focused on coaching. Dravid was appointed as the head coach of the Indian cricket team in November 2021. Needless to say, Dravid's stint as India's coach was no less sensational. Team India managed to reach the semi-finals of the 20-20 World Cup under his coaching. However, India crashed out of the World Cup after getting outclassed by England. India's performance at the Asia Cup was also below-par after enduring a Super Four exit.