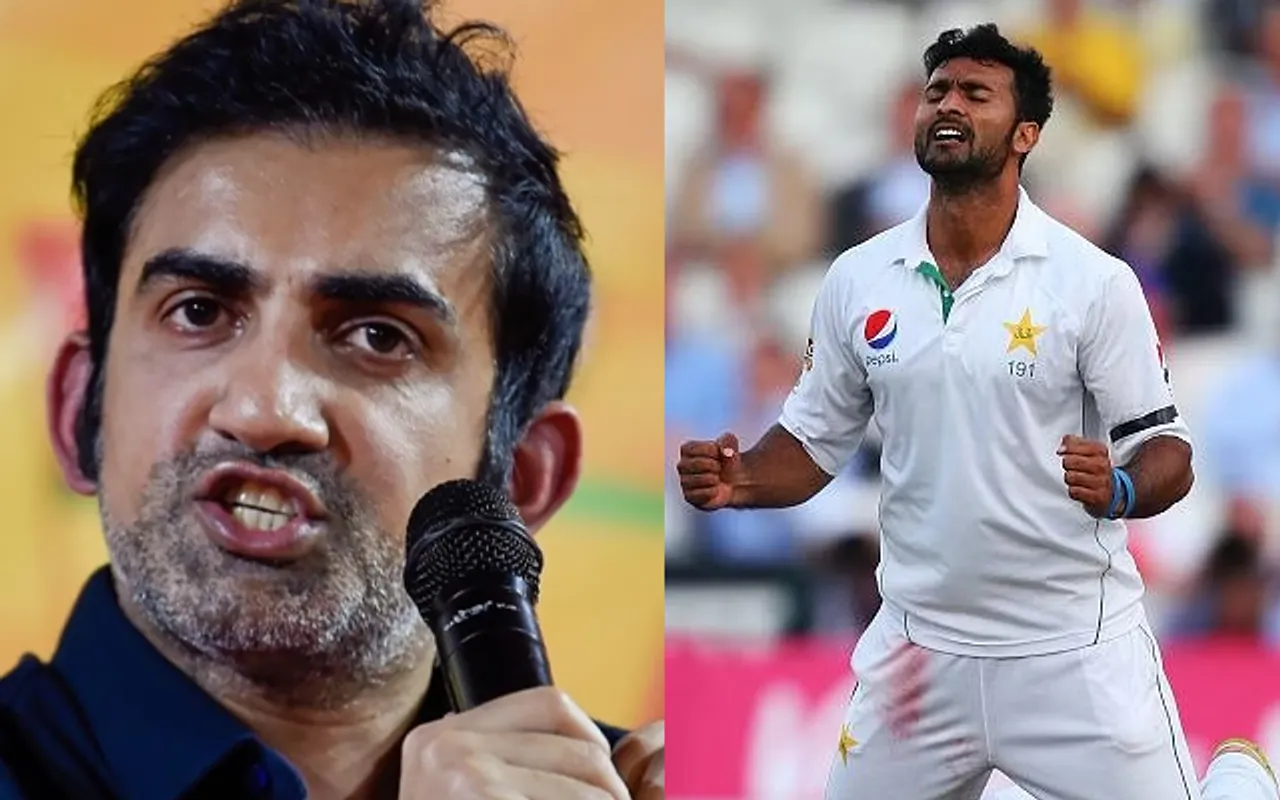 The history of confrontation between the teams of India and Pakistan on the cricket field is about 70 years old. Whenever both teams clash with each other, it becomes a battle between the two countries. Due to political ties, the two teams meet either in major World tournaments or in the Asia Cup.
Meanwhile, Pakistan's fast bowler Sohail Khan has been making headlines these days because of his controversial statements during an interview. In the interview, he made some outrageous statements about some Indian cricketers.
Sohail is the fast bowler of Pakistan and has been running out of his national team for a long time. Meanwhile, he has given an interview, in which he made statements against India. Along with this, he has also given a controversial statement about Virat Kohli. Meanwhile, one of his statements has come out which is about Gautam Gambhir.
'You should ban them from playing every form of cricket': Gautam Gambhir
Sohail was in conversation with Nadir Ali on his YouTube channel. During the interview, the anchor suddenly dragged Gambhir into the conversation, calling him "Karele ka first cousin", referring to his "bitter" statement on Pakistan.
Sohail was rather stunned by Nadir's revelations on Gambhir and his statements as he asked,
"He speaks against Pakistan?" before he added, "Woh bhi log sunte hai (people listen to that as well)?" Nadir then shockingly referred Gambhir as "4 feet ke, Rajpal Yadav ka bhai." Sohail seemed least interested, not at Nadir's words, but rather insisted on changing the topic as the anchor kept on criticising Gambhir.
Nadir probably misquoted a statement of Gambhir from 2018, before the Asia Cup, where he had told Times Of India,
"If you want to ban someone from playing, you should ban them from playing every form of cricket, whether it's Asia Cup or other big events. You can't have conditional bans in sports. You can't say we won't play bilateral series but we can't do anything about world events and Asia Cup. If you want to play Pakistan in Asia Cup, why don't you play bilateral series as well? If you don't want to play Pakistan in bilateral series, then don't play them in Asia Cup and in other events either. That is a decision that the Indian Cricket Board and the Government needs to take."