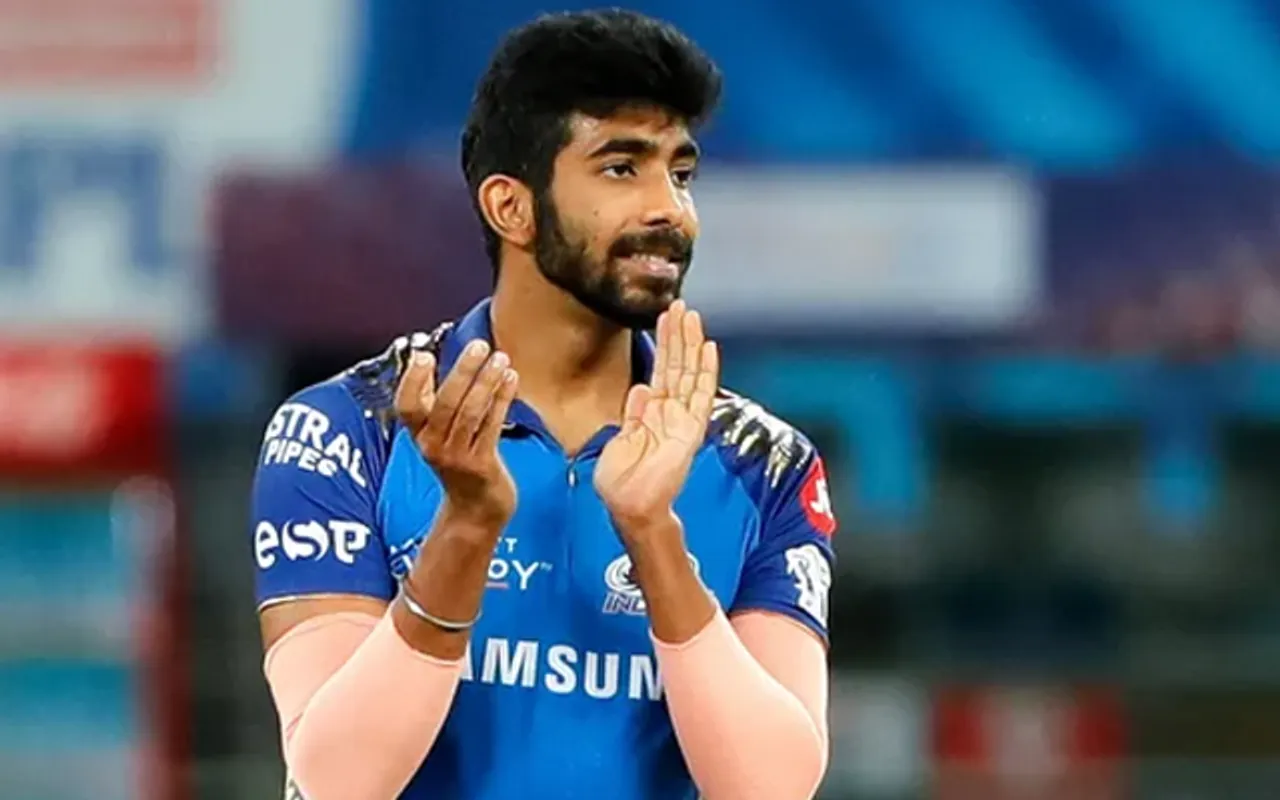 Star India pacer Jasprit Bumrah is yet to recover from a back injury and is currently out of the team. He was expected to join his Indian T20 League team for the upcoming season and show his match fitness before the Test Championship finals. Although, In a recent development Bumrah is likely to miss both the marquee events in the upcoming months.
Jasprit Bumrah is injured since last year and he is yet to recover from that. His absence has been one of the biggest concerns for the Indian team management. According to some close sources of the Indian Cricket Board said that Bumrah's injury is quite serious and he might need some more time to get match fitness. The report further suggested that team management and the board want Bumrah to be fully fit for the upcoming 50-over World Cup.
Notably, Bumrah is out of cricket since September 2022. He last represented India against Australia on September 25 and since then he is rehabilitating at National Cricket Academy in Bangalore. Since his debut, Bumrah has been India's go-to bowler in all formats. He was set to join the team last month against Sri Lanka but failed to recover in time and missed the home season against Australia, New Zealand, and Sri Lanka.
Mumbai to miss Bumrah in upcoming Indian T20 League
Jasprit Bumrah's franchise Mumbai will miss his services in the upcoming edition of the Indian T20 League. Mumbai is looking to make a comeback after having a disastrous tournament last year. Five-time Champions failed to make it to the playoffs of the event and finished last in the points table.
Mumbai fans will also miss the opportunity to see a deadly combo of English pacer Jofra Archer and Jasprit Bumrah. Notably, last year when Bumrah represented Mumbai Jofra was injured and this year it's vice versa. Although fans and team management will hope Bumrah for a speedy recovery. He will be crucial for India in the upcoming Test Championship finals.
Meanwhile, fans went furious over Bumrah's injury reports and bashed the pacer. A Twitter user wrote, "Ye dukh kahe khatm nhi hota be."
Here are some Tweets: 
Jasprit Bumrah could miss IPL 2023 and WTC Final as well.

Meanwhile MI pic.twitter.com/gjlZbTjTIo

— ً (@SarcasticCowboy) February 26, 2023
Now India will make spin tracks for World Cup

— Atif Awan (@atifaven) February 26, 2023
Mi ki toh lag gyi. Archer will also probably leave early due to ashes now bumrah also gone. 😂😂

— Burnt soul (@burntsoul3) February 27, 2023
Team India moved ahead without Bumrah and did it quite well with available resources.

— Sanjay Patil (@Shapit_123) February 27, 2023
Brilliant news if it comes true..rohit will bowl his offcutters pic.twitter.com/Khpz53gNi8

— BleedBlueBoy (@Uppi2kcpK) February 26, 2023
Jasprit Bumrah could miss cricket for the rest of his career as well 🙂

— Pallavi Paul (@Pallavi_paul21) February 26, 2023
In short
Bumaraaah to cricket pic.twitter.com/rCv4ILlauU

— RP (@meerkali7781) February 26, 2023
Pant had an car accident and he will be out of cricket for atleast a year.
Bumrah also will not be playing for almost an year pic.twitter.com/cNdb7vf1mO

— Ganesh Laxman (@itzganesh07) February 26, 2023
Career appears to be under threat.

— Bhargav Mitra (@bhargav_mitra) February 27, 2023
Very soon he will announce retirement.

— Praveen🇮🇳 (@kpraveenca) February 27, 2023
One minute silence for those were saying Bumrah is ipl merchant and his nation is Mumbai Indians 😂

— 6H!T0R (@TiMiNG6HiTOR) February 26, 2023