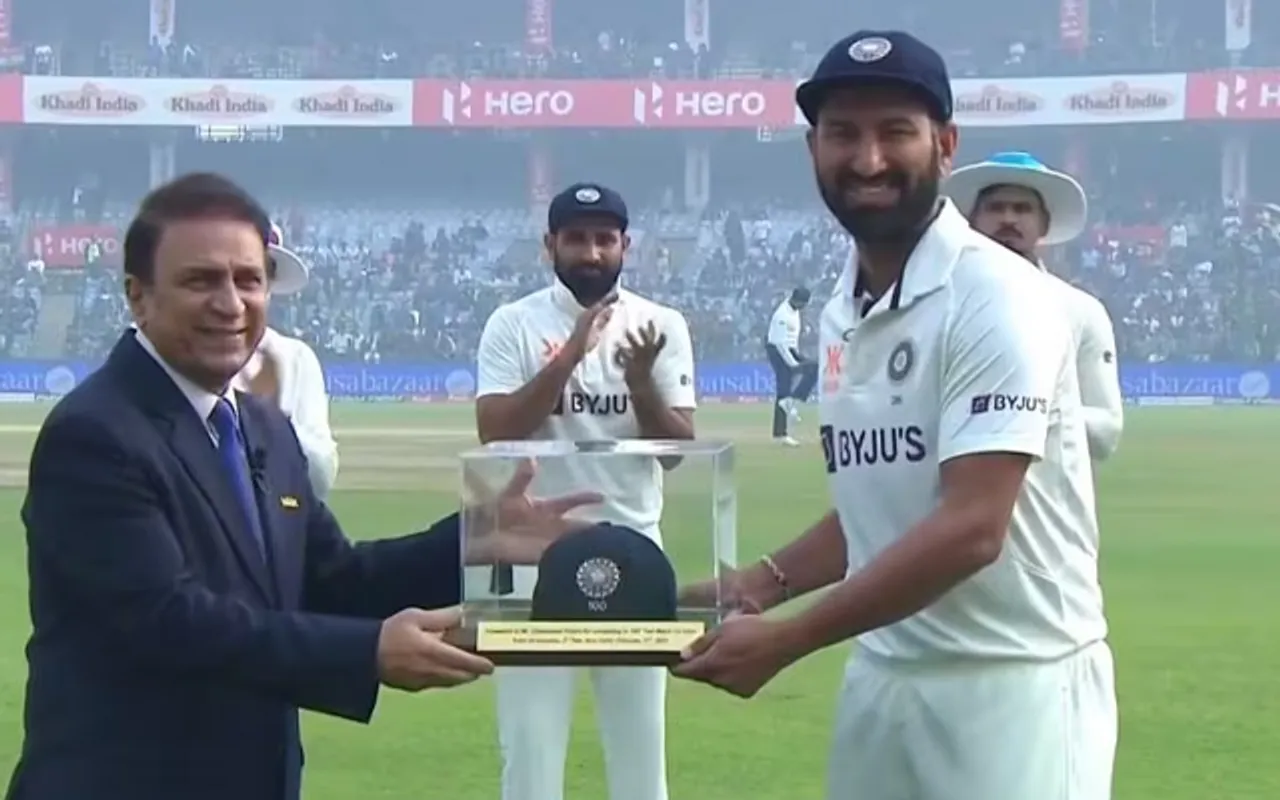 Indian cricketer Cheteshwar Pujara registered his name in a very special record list in the second match of the Border Gavaskar Trophy against Australia at Delhi on February 17. He became only the 13th cricketer to play 100 Tests for India. The list has names like the great Sachin Tendulkar, Rahul Dravid, Virat Kohli, and more.
Pujara is also hailed as the second version of Rahul Dravid, as he is known for his defensive gameplay. Former legendary Indian cricketer Sunil Gavaskar presented him with a special cap and talked about his outstanding achievement. He said that Pujara has put his body on the line for India and also talked about how special it is to play for the nation and present it on the international stage.
"When we are playing as kids growing up, whether we are playing at home, down the streets and maidans, we all dream of playing for India. It's an unbelievable feeling and you want to do that over and over again. You need a lot of hard work, determination, and self-belief to lift yourself up from lean periods, and then stay focussed on getting the job done. When you go out to bat, it's as if you're taking the India flag with you. You've put your body on the line for India," Gavaskar told Pujara in the felicitation ceremony.
You've been a role model for...: Sunil Gavaskar
The Indian team will be eyeing to win at least 3 matches in this Test series so that a place in the final match of the World Test Championship can be confirmed for the second time in a row. Pujara also talked about the same and said that his goal is to win the WTC for the country.
"You've taken the blows, you got up, and you made bowlers earn your wicket. Every single run you scored is a big plus for India. You've been a role model for what hard work, self-belief, and dreams can do. Welcome to the 100th Test club, and I wish and pray that you become the first Indian to score a big hundred in your 100th Test and lay the foundation for yet another win in Delhi," said Gavaskar.