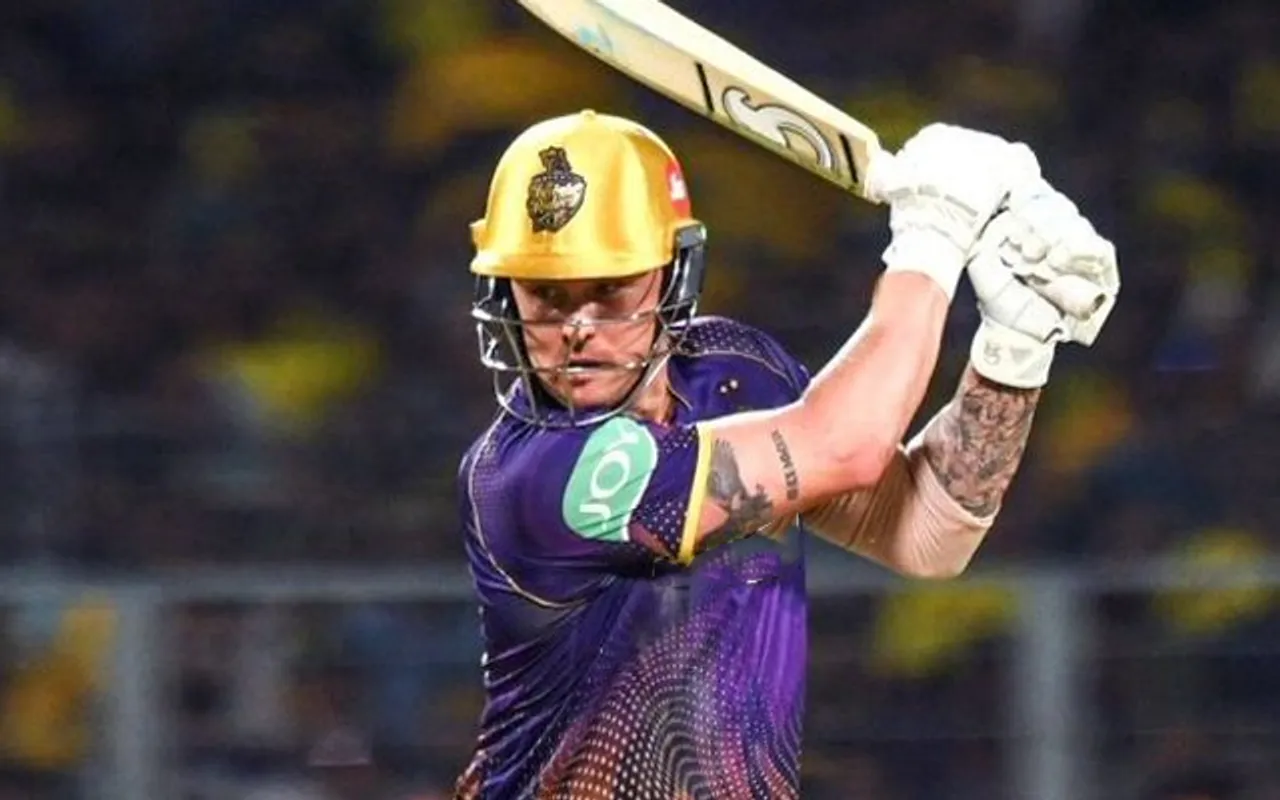 England's limited-overs specialist batter Jason Roy is all set to walk out from the England Cricket Board (ECB) to sign a 2-year deal with the Major Cricket League franchise LA Knight Riders. Roy is currently in a contract with ECB which will end in October this year, however, it is being reported by the Daily Mail that Roy will not renew his contract with ECB and will rather focus on the franchise leagues.
However, this decision of Roy indicates that he might not feature in the upcoming ODI World Cup which will be hosted by India this year in October and November. Roy was a part of the England squad in the 2019 ODI World Cup where the three Lions successfully lifted the trophy by defeating New Zealand in the final.
The right-handed hitter played a key role in England's 2019 home World Cup-winning team. In eight games during the competition, he scored 443 runs with a remarkable average of 63.29 and a strike rate of 115.36. Given his terrible performance, he was excluded from the T20 World Cup in Australia in 2022.
Roy would be the first English player to do this feat
However, if the official announcement comes then the 32-year-old will make history as the first member of the England national cricket team to cancel his central contract in order to focus only on the T20 leagues taking place across the globe. He is currently on the list of centrally contracted players for the ECB, and the board will be in charge of the player's schedule through October of this year.
Talking about his international career with England, he played 110 ODIs for England throughout the course of his nine-year career. He had a strike rate of 105.53 and 132 runs scored for an average of 39.92. Under Eoin Morgan, the batter was a cornerstone of England's white-ball revolution. He was also part of the Kolkata Knight Riders in the ongoing 16th edition of IPL for INR 2.8 crores and smashed 285 runs in just 8 matches.
Here's how fans reacted:
Cricket is going to die

— DeadPool🌶️ (@dhfm_Deadpool) May 25, 2023
Nice to see him in my favorite franchisee.

— Fahad Ansari☝️🇳🇵 (@iamfahadA) May 25, 2023
What are we going to do without his 5 runs?

— Mr Moveon (@robsum58) May 25, 2023
Bring in 10 months league system with icc event every year

— Wtfcsk (@wtfcsk) May 25, 2023
Nothing wrong in making money playing around the world.

— vinpydi (@vinnyloid) May 25, 2023
And the madness begins, many more to come

— joe mama (@mamajoe2023) May 25, 2023
Indians destroying this beautiful game😔

— Adeel 🎗️ (@AdeelGhani9) May 25, 2023
Franchise cricket will kill the quality game it seems

— Pandey loving it (@krajivpandey) May 25, 2023