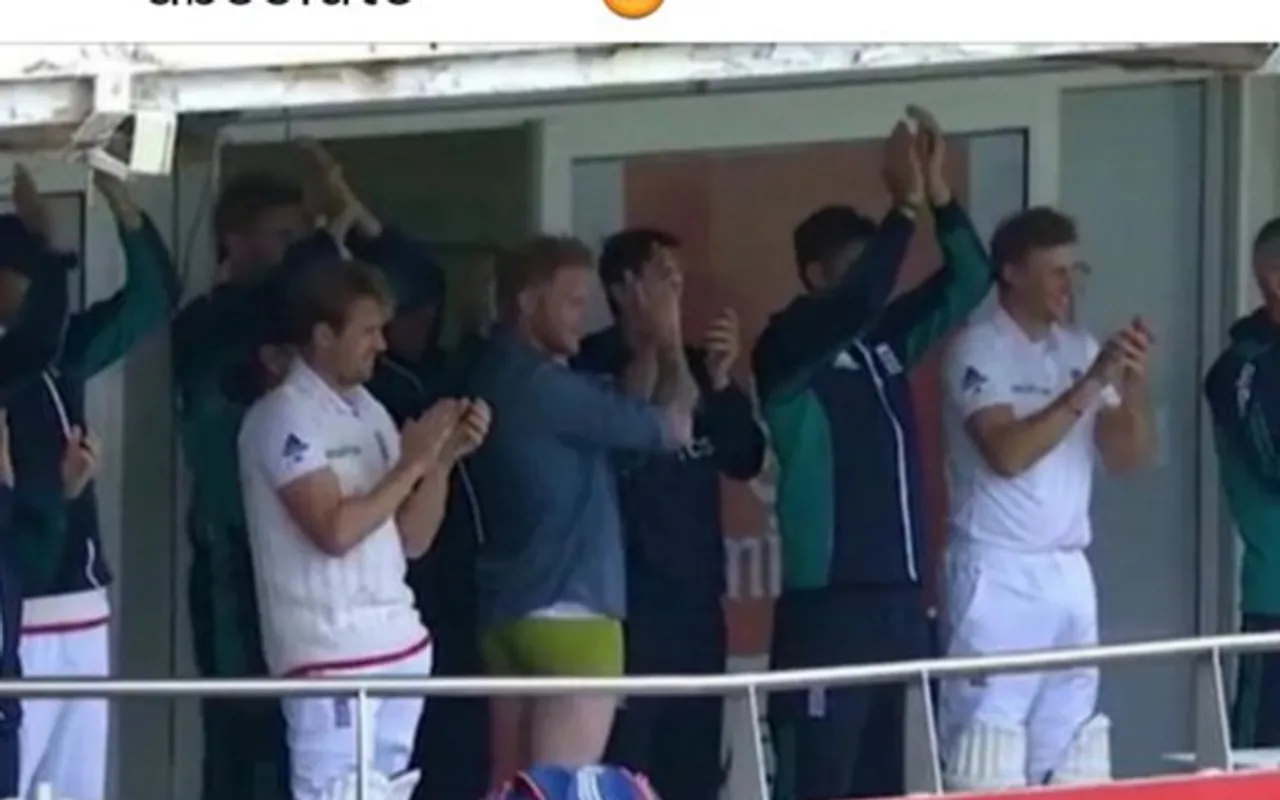 England Test skipper Ben Stokes became a victim of a big incident as his bag got stolen at the King's Cross railway station in London. The English skipper always remains in the headlines for his aggressive nature on the field. However, this time he has shown his anger on social media as well while informing about the incident.
Stokes took to Twitter and said, "To whoever stole my bag at King's Cross train station. I hope my clothes are too big for you ya absolute ******." However, the total loss is still not clear at the moment, but the thieves have taken away his belongings and bags which contain his clothes as well.
The star allrounder will soon be in India to play in the 16th edition of the Indian T20 League this year for the Chennai-based franchise as they signed him at a whopping price of INR 16.25 crores at the mini-auction. However, it was earlier reported that Stokes might miss the entire season of the cash-rich league.
I am going to the Indian T20 League: Ben Stokes
But Stokes himself cleared that he will be available for Chennai for the entire season. According to the team's CEO Kashi Vishwanathan, he has received similar assurances from the Indian Cricket Board that there will be full availability of English players this season.
"I am going to the Indian T20 League. I have had conversations with 'Flem' and he's fully aware of the situation with my body. It's a week-by-week case at the moment," Stokes said after the 2nd Test in Wellington.
Under the captaincy of a 31-year-old allrounder, the England team won the Test series 3-0 in Pakistan and also drew a series against New Zealand. Stokes has also played his part in making England the T20 champion. Stokes is in form but also struggles with his fitness. This is the reason why a sword of suspense hangs over his presence in the richest league of the world in 2023.
Here's how fans reacted:
Koi bohat bara ben stokes hi hoga jis na ye harkat ki......

— Shariq Zahid (@MshariqZ) March 12, 2023
Jo bhai k kapde lekar bhaga vo bhen-Stokes

— Rahul Kapoor (@Rahul_Kapoor108) March 12, 2023
बाबर आजम यह मज़ाक नाही है बैग लौटाओ

— RITESH DAKSH (@prajapati_rites) March 13, 2023
Sir, mein toh sirf usmein aata dhund rha tha... pic.twitter.com/lvN5ACxu5t

— 🅴🆁 🅽🅸🅲🅺 🅽🅰🆁🅴🅽🅳🆁🅰 (@NickKumar0) March 13, 2023
Train Station? Then it's none other than Dhobi

— Cricket Crazy (@CrazyinCricket) March 12, 2023
#BenStokes 😉 pic.twitter.com/zsHFwjUt3p

— अमित कुमार वेंदया / امیت کمار ویندیا (@vendya) March 12, 2023
Just use your name instead of **** , it will understandable innit

— Roronoa Zoro (@RoronoaZoro3421) March 12, 2023
Chor be like - Kohinoor wapas karo , bag de dunga Ben stokes 😁

— Tanmaya panda45 (@tanmaya_panda45) March 12, 2023
Fit aa rhe hein bilkul😊 pic.twitter.com/Nb4bfCfwVP

— Tanishq (@boom_raaah) March 12, 2023