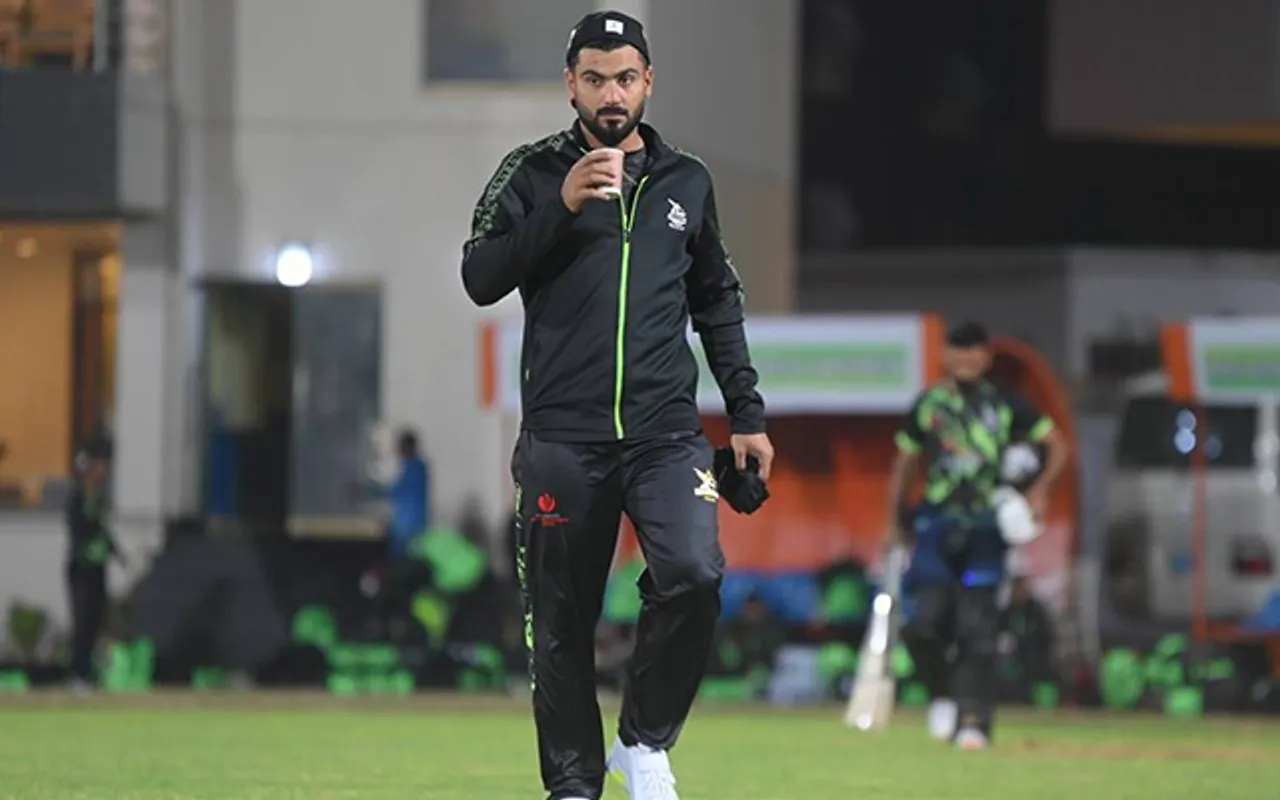 Lahore Qalandars, one of the franchises of the Pakistan Super League(PSL) created a controversy with a tasteless tweet in which they tried to make fun of India and its armed forces. They took a dig at fighter jet pilot Abhinandan Varthaman. Qalandars took to Twitter and posted a picture of their player Hussain Talat and wrote in the caption: "Ye tu 'Tea is Fantastic' ho gya".
An incident took place three years ago, after the Pulwama attack when the Indian airforce shot down Pakistan's fighter planes. Abhinandan was captured eventually after his aircraft crashed in Pakistan and later was held captive by the Pakistan army for less than 3 days. The Pakistani army then released a video in which they served tea to Abhinandan and his 'Tea was fantastic' reply had gone viral on the internet instantly.
A video was later released by Pakistani authorities, where Abhinandan thanked their officials for providing him with medical care and treating him professionally. "I'd like to put this on record: I will not change my statement even when I go back to my country. The officers of the Pakistan Army have looked after me very well, starting from the captain who rescued me from the mob, from the soldiers, and thereafter, the officers of the unit I was taken to.
Political issues emerged between India and Pakistan
"I would expect my army to behave in the same way. And I'm very impressed with the Pakistan Army." A Pakistani official then asked Abhinanadad if he liked the tea and he responded: "The tea is fantastic, thank you." the fighter jet pilot said in the clip.
The Indian Cricket Board and Pakistan Cricket Board (PCB) are currently at loggerheads on the matter of hosting rights of Asia Cup 2023. The hosting rights are with Pakistan but Indian cricket board secretary Jay Shah has maintained his stance that India will never go to Pakistan without the Indian government's permission. India and Pakistan do not play each other in bilateral series anymore due to political issues going on between the two nations.
Here's how fans reacted:
February 17, 2023
Bahut yaad aati h inko abbu ki

— Cricketbugs (@Cricketbugs0) February 18, 2023
Kya be tum log baccho wali harkatein karte ho. Ye to abb fans bhi nhi karte ye wali komedy khair tum to professional hoge

— Abhishek (@ydvabhishek31) February 17, 2023
चाय का इंतज़ाम तो कर लिया मियां, अब आटे का करो।

— Dr. Ligma Dermatologist 🇮🇳 (Unreserved) (@PruritusAnii) February 17, 2023
Aur phir katora leke bhikh mangoge ki "Hame bhi IPL khelne do " 😭 "please pakistan aa jao Asia cup khelne" 😭

— Risv (@afanofkingg) February 16, 2023
Lahore Qalandars Admin tweeting from his office in posh area of porkistan pic.twitter.com/rTy2SGWoDD

— Tonald Drump (@Sexyano_Donald0) February 17, 2023
Ye toh pura army surr£nder ho gya . pic.twitter.com/BMN3PIFjg1

— Sir BoiesX 🕯 (@BoiesX45) February 16, 2023
Lol… @lahoreqalandars Lahore se yaad aaya 😁🤗😘 pic.twitter.com/GcqjOev31x

— Sachit Bhatia (@sachitbhatia) February 17, 2023