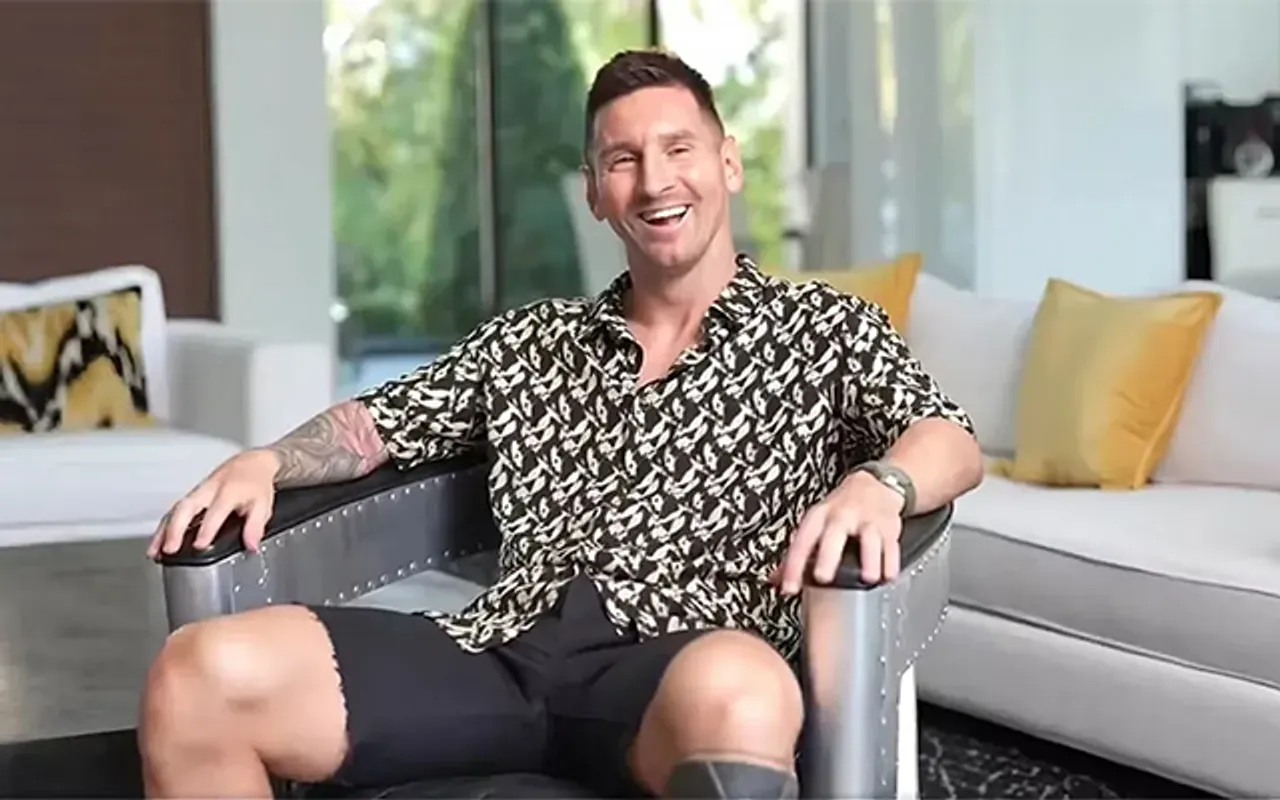 Lionel Messi has achieved everything in his footballing career. The Argentine captain has been the best player in the history of football. The one thing that was missing from his trophy cabinet was the prestigious FIFA World Cup, which the player won last year in Qatar, making him the most decorated player of all time.
He travelled to the USA and is currently playing in Major League Soccer (MLS) for Inter Miami. Speculations arrived that he might join FC Barcelona after he left Paris Saint-Germain (PSG). But he decided to join the David Beckham-owned club instead of choosing Barca.
Recently in an interview, he revealed the lack of recognition he got at Paris Saint-Germain after winning the World Cup with Argentina last year. He wanted to parade his trophy in the club's stadium ahead of the first game back. But the club did not let him because they feared some backlash from supporters.
I say that I didn't enjoy being there: Lionel Messi
The 36-year-old said, "That's how things worked out. If I'm honest, it didn't go as I hoped it would. I always say that everything happens for a reason and although I say that I didn't enjoy being there, I won the World Cup when I was there (at PSG). Everything happens for a reason and if that's the way it had to be, I understood that later."
"It's understandable, I was living in the country we had beaten in the final, and they missed out on being world champions again because of us. I was the only World Cup winner who didn't get any recognition (from his club)." Messi left PSG in the summer after his contract expired and opted to join Inter Miami.
The forward recently scored a brilliant goal from a freekick against Ecuador. The World Cup winner is tied with the most freekicks scored alongside David Beckham with 65 goals. He picked up an injury in the game against Toronto FC.
Here's how fans reacted:
France were salty after the world cup final 😭😭😭

— Streplic (@Streplic) September 21, 2023
And he's pained or what??

— Pudryk™️ (@Youngkipa11) September 21, 2023
He needs to win the World Cup first 😆

— 👨🏾‍🚀 (@ItzEliInit) September 21, 2023
This is the type of recognition he's talking about pic.twitter.com/eQwC3hpI58

— Captain Abbey (@akindeleabiodu4) September 21, 2023
Messi doesn't need the recognition of his club, the whole world already recognize him as the G.O.A.T 🐐 pic.twitter.com/HgbkFS7tC6

— Lionel TV 🦁💀 (@leotventertain) September 21, 2023
hmmm you want to be jubilation in front of the king of PSG .. mbappe ???

— ADÉ (@flowzki) September 21, 2023
Psg doesn't recognise a robbed trophy

— Kofi Ratty (@Kofiobengjnr) September 21, 2023
They literally gave you a guard of honour and a award ??? pic.twitter.com/TwzQHsCra2

— FP (@futbolphanatics) September 21, 2023