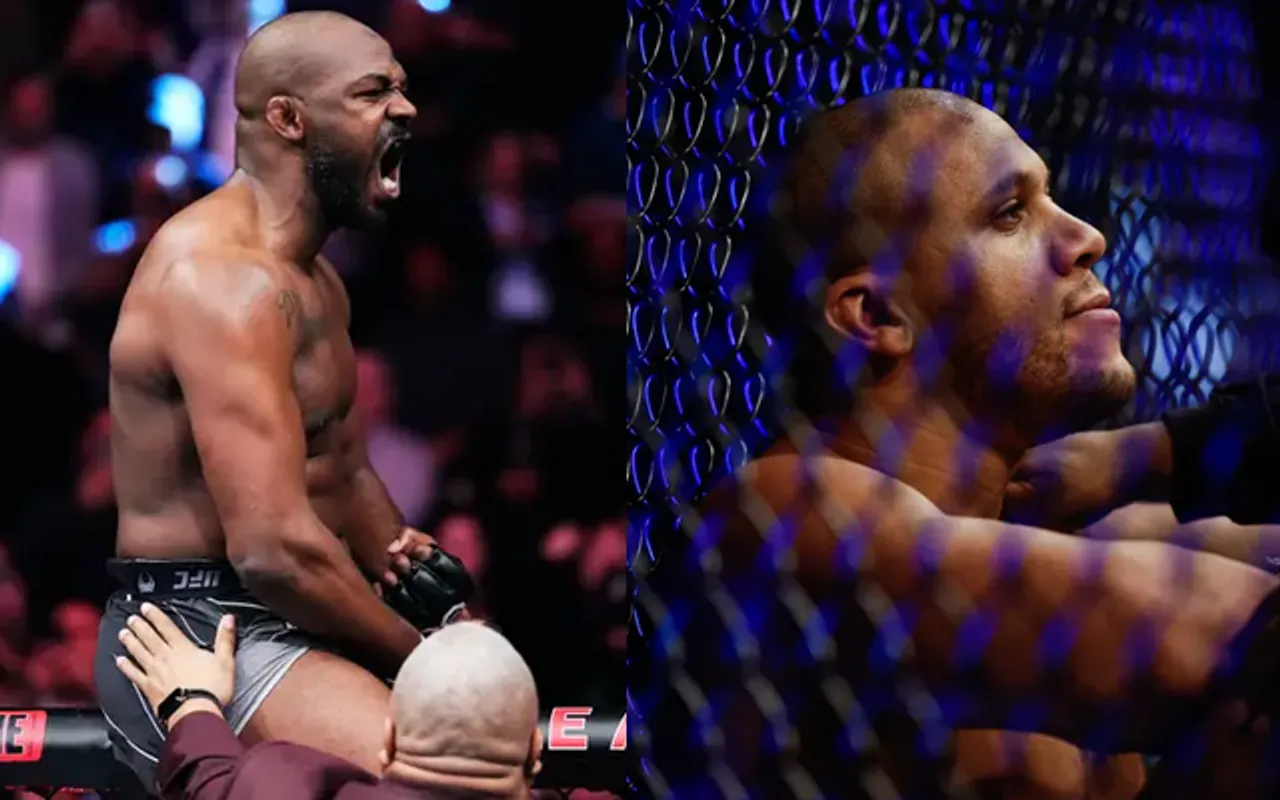 Former light heavyweight champion Jon Jones made a terrific comeback on Sunday, March 5 against Ciryl Gane in the main event of UFC 285. He defeated him in the first round and became the heavyweight champion in his first-ever fight in the heavyweight category. The fight ended just after a few short exchanges.
Gane attempted a jab on Jones' face but missed it and got imbalanced, however, that was enough for Jones as he timed a beautiful takedown and made Gane submit with a match-ending guillotine choke. Many fans expected a great fight as Jon 'Bones' Jones was returning into the octagon after a long gap of 3 years but that didn't happen as the fight ended in just a few minutes of the first round.
You can't be scared, just can't be: Chael Sonnen
Meanwhile, former UFC title challenger Chael Sonnen believes that Gane was already lost in his mind and scared of Jones even before entering in the octagon, which costed him a very important fight of his career. He even said that Gane was the third choice against Jones after Francis Ngannou and Stipe Miocic.
"Ciryl Gane was scared to death. The way that Ciryl Gane ran from Jon, dropped my jaw and I'm not the biggest believer in Ciryl Gane, I don't want to be a jerk to Gane, or ever kick a guy when he's down, I've been in his exact spot." Sonnen said on his YouTube Channel.
"Ciryl was not the first choice for his match, Ngannou was, Ciryl was not the second choice, Stipe was, so we went with our third choice. Understanding that, I still didn't know that Ciryl was scared. Ciryl is alleged, I've never seen it with my own eyes, but I've been told a professional kickboxer. I've never seen him do it with my own eyes. So Ciryl is a striker and we're gonna start this damn thing in your realm, you can't be scared, just can't be." He added.