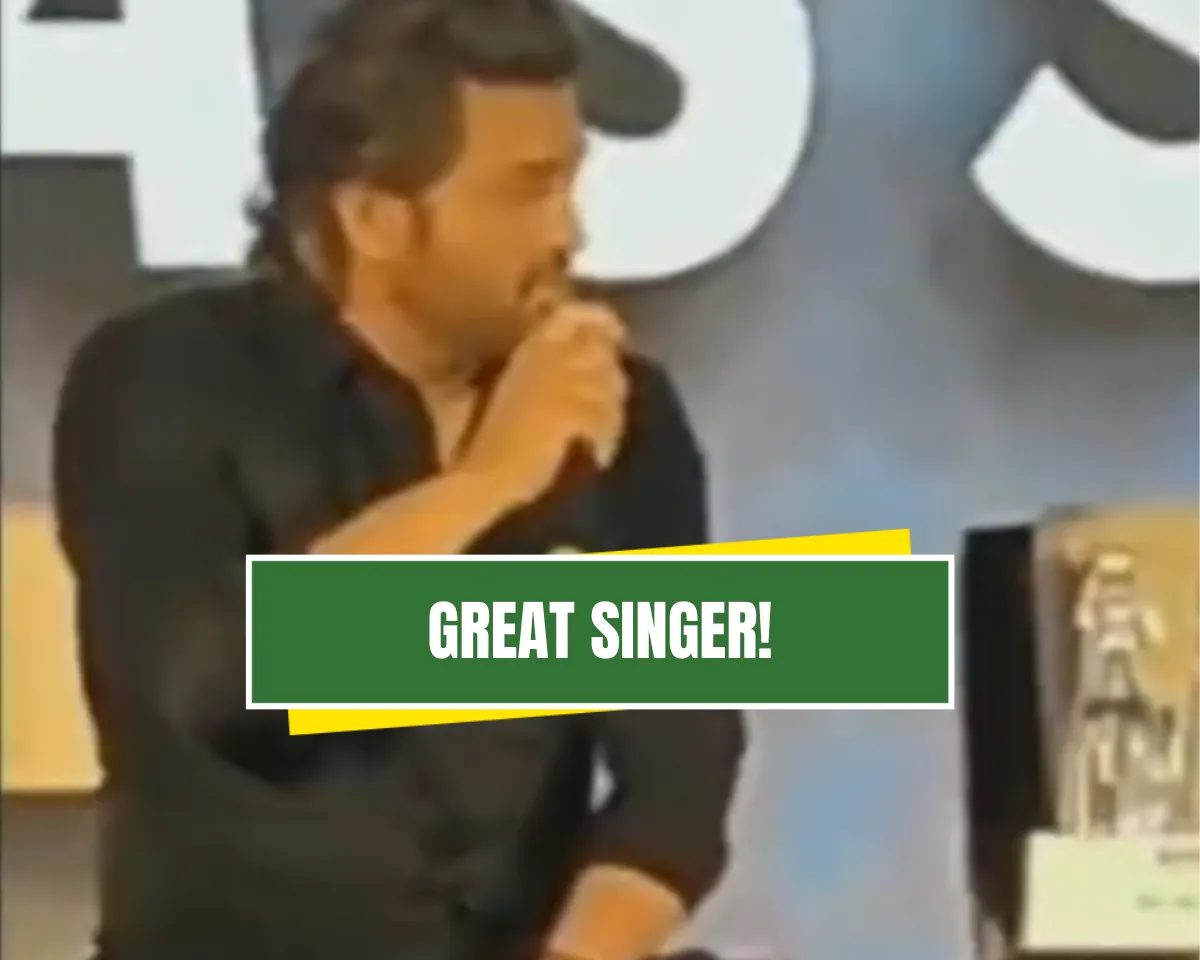 MS Dhoni has been the most successful skipper for India. As the wicket-keeper batter has won all three major trophies in his career with no other captain in the cricketing fraternity achieving the feat. He announced his retirement in the year 2020, and with a social media post he shared a collage of his journey with the Indian cricket team along with his favourite 'Mai Pal Do Pal Ka Shayar hoon'. 
Now in an event, the former India skipper was requested to sing his favorite song. During that, he sang the same song he posted on his retirement. The video has been viral on social media, as the former World Cup winner is not expressive. He is often seen travelling for vacations and also thanked the fans present at the event and all over the world for the love and affection they give the 42-year-old wherever he travels.
A few months back the 42-year-old was vacationing in the USA and was spotted was a tennis match with Carles Alcarez. Then he met the former US President Donald Trump. He gave an update about the possibility of returning to the 2024 Indian Premier League as well. 
Here's the video
MS Dhoni singing "Main Pal Do Pal ka Shair hoon".

- A lovely video.....!!!!pic.twitter.com/pNHvao2E8M

— Johns. (@CricCrazyJohns) October 30, 2023
The affection, that really matters. I've relived that moment, I've been part of it: MS Dhoni
Dhoni at the event said, "The affection, that really matters. I've relived that moment, I've been part of it. But it's the love and affection that I get everywhere. Thanks a lot for that." His new look with grown hair suits him a lot and fans have praised him for this new look as well.
The interviewer started asking his question with: "Now that you have retired To this the other panelist interrupted from cricket.." saying: "From international cricket...". And Dhoni immediately agreed with the interruption and fans applauded his response. This gave an update about his possible return to the IPL 202. He has been diagnosed with knee surgery he played the whole 2023 IPL with the injury and then he hinted at the post-match after winning the fifth title with Chennai Super Kings that he might return to the game.