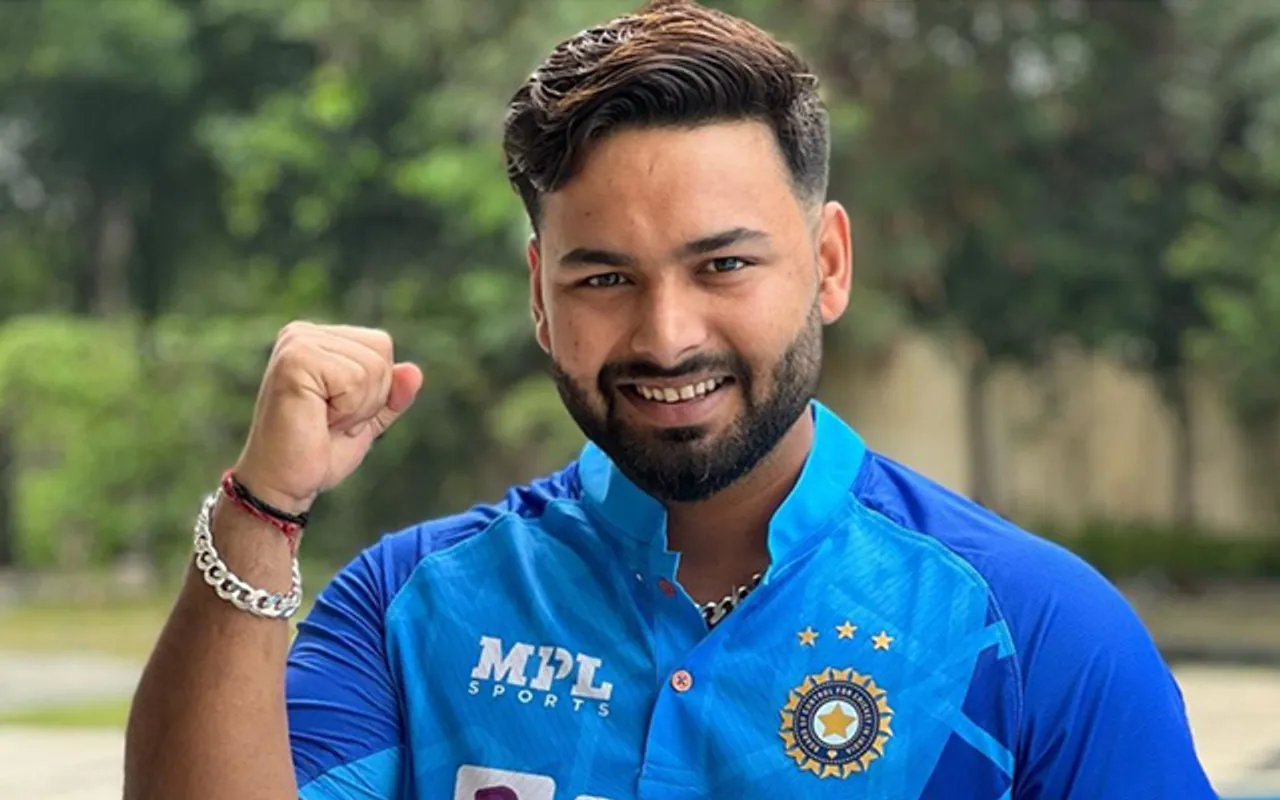 Indian Cricketer Rishabh Pant suffered multiple injuries when his car hit a road divider on the Delhi-Dehradun highway when he was driving to his hometown Roorkee from Delhi. Pant was taken out of a burning car and rushed to the hospital thanks to Haryana Road Transport Corporation bus driver Sushil and conductor Paramjeet in the early hours on Friday, December 30.
The accident took place at 5.30 am at Roorkee's Narsan border at the turn of Hammadpur Jhal. He was driving his own Mercedes car. After the nap, his Mercedes went uncontrolled and hit the divider. This place is 10 kilometers away from his house. At that time the speed of the car was 150 km/h. The car went on sliding for 200 meters.
As per an official statement from the Indian Cricket Board on Friday afternoon, Pant has two cuts on his forehead, a ligament tear in his right knee, and has also hurt his right wrist, ankle, and toe and has suffered abrasion injuries on his back after the car accident.
Pant is out of danger and doing well
It is being heard that Pant is doing fine now and smiling after being treated for the injuries, according to DDCA director Shyam Sharma. Sharma was also confident that there would be no need to shift Pant from Dehradun, where he is currently hospitalized, to Delhi for further treatment.
"He's fine right now. Smiling as of now and he's recovering. It is good as our kid will recover quickly and I am confident of this currently. He is in the ICU presently," Dr. Sharma was quoted as saying.
"The future plan of the treatment will be decided by the Indian Cricket Board. are the one authorized to decide this. I went out of courtesy as a family as Rohan Jaitley said me to go and meet him. Rishabh Pant is just like our kid and boosts his morale of him and see what the situation is," Sharma said.
Pant was part of India's playing XI in the recently concluded second Test against Bangladesh in Dhaka on Sunday (December 25). In that game, he was the top-scorer for India in the first innings by making 93 runs from 105 balls. Indian cricket announced the squad for the upcoming three-match ODI and T20 series against Sri Lanka. But Pant is dropped from both the ODI and T20 series. The board did not give any reason for his exclusion, but it was reported that he was given rest.