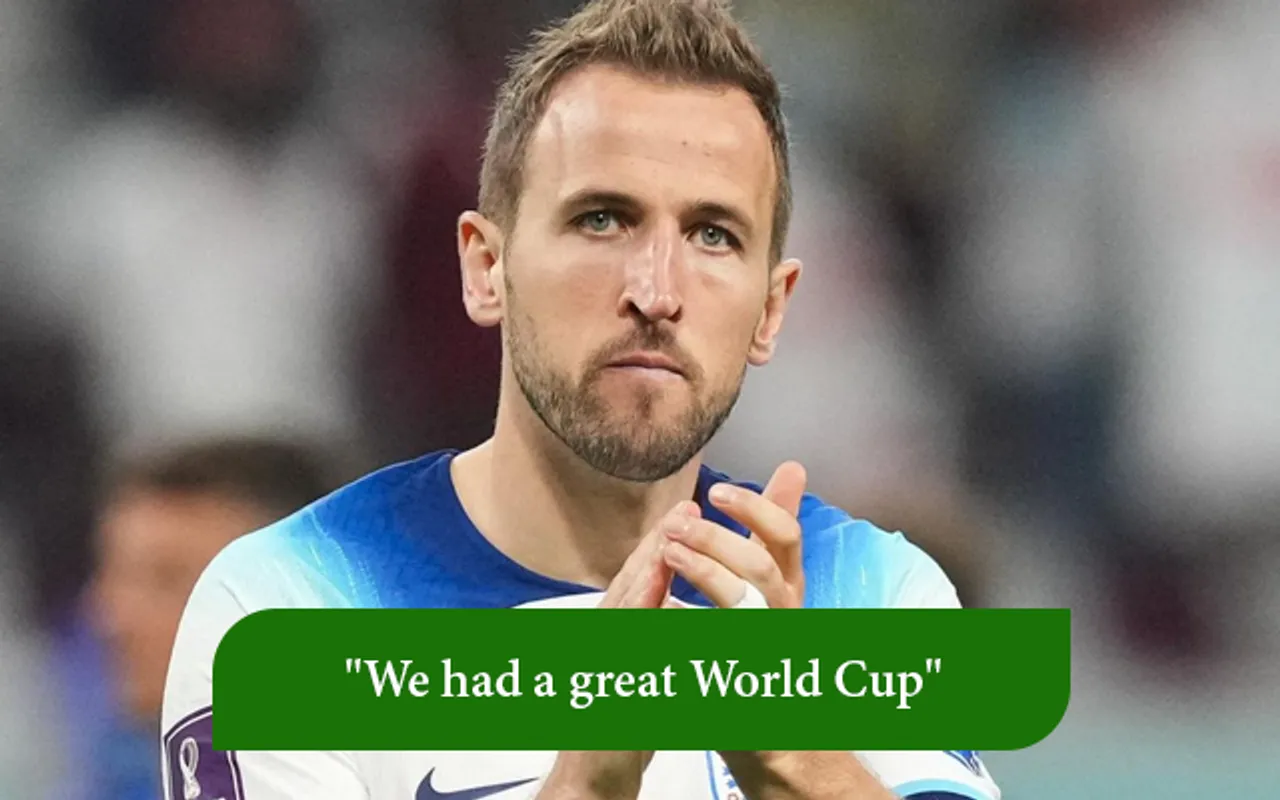 With England captain Harry Kane missing the second penalty after successfully converting the first in the match, the Three Lions suffered a 1-2 defeat against France in the World Cup Quarter-final at Al Bayt Stadium on Saturday. It also meant that England's wait for another World Cup trophy since 1966 continues.
 Kane took responsibility for the Three Lions' FIFA World Cup 2022 quarter-final exit at the hands of reigning champions France and said that the team had a great World Cup but he would take the responsibility for the mistakes that happened. He also talked about the loss and said that it is not going to affect the team. The loss will hurt everyone but that happens in sports.
"A World Cup is every four years. It is a long time to wait. I am proud of the boys. We had a great camp, a great World Cup and it's come down to small details which I'll take responsibility for," Skysports quoted Kane as saying.
"I am not worried about the team and how it is going to affect them. We've got some great talent. It'll hurt, not just for me but everyone involved, but that's football, that's sport. You have to take that on the chin sometimes and move forward," Kane said.
'Even the best are going to miss at times' – Gareth Southgate
England manager Gareth Southgate spoke some words in support of captain Harry Kane, who missed a penalty that cost his side a semifinal spot.
"For me, we win and lose as a team and we have let a couple of goals in and missed a few chances. Harry has been incredible for us, so reliable in those sorts of situations. We would not be here but for the number of goals he scored for us," said Southgate as quoted by Sky Sports.
"It is very difficult when you get a second penalty and a goalkeeper who knows you so well (both Kane and Lloris play for club Tottenham Hotspur), so there is a lot involved in that situation. He is the best but even the best are going to miss at times. That is football. There is nobody I would rather have in that situation and if we had one tomorrow I would feel exactly the same way."