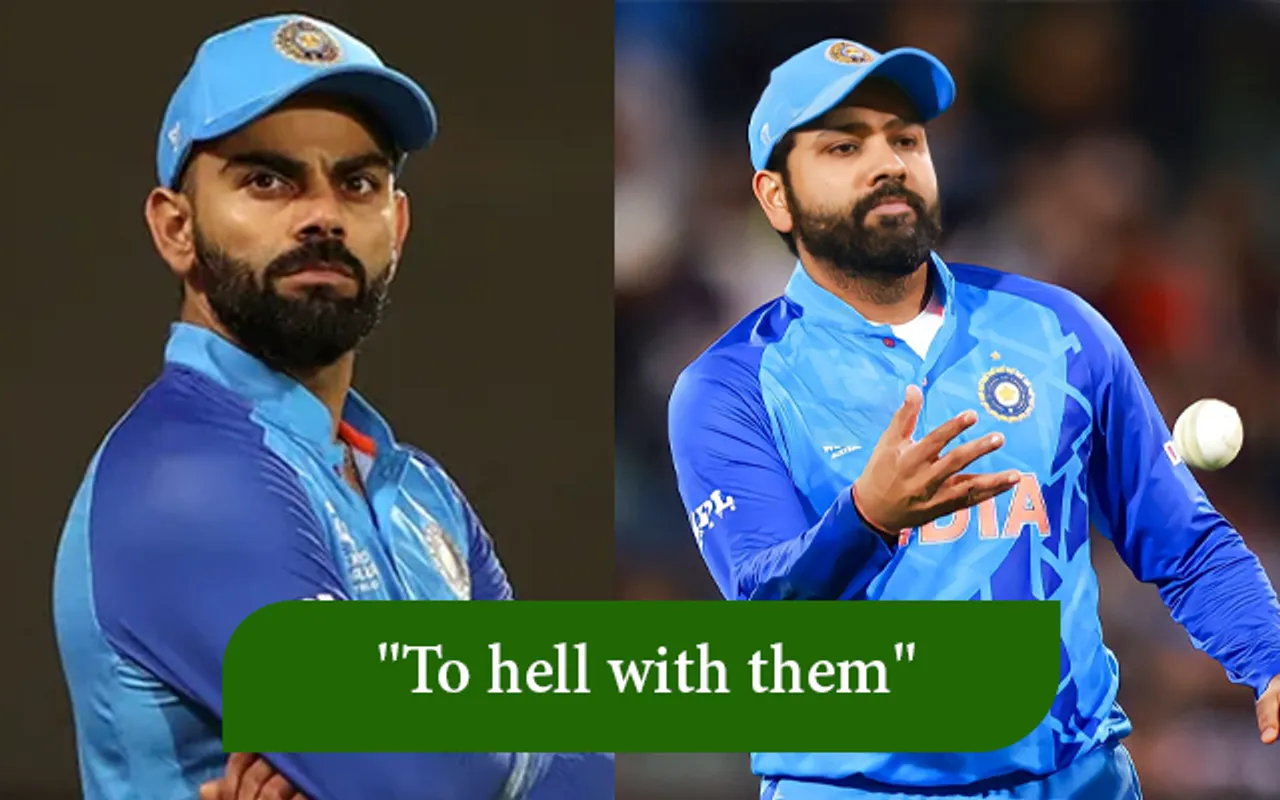 Former India head coach Ravi Shastri refused to take sides in the Rohit Sharma vs Virat Kohli fan debate. He also brushed aside the possibility of any rift between the India captain and his predecessor. The two heavyweights are among the best Indian batters of all time and have been providing their services to Indian cricket for more than a decade now. 
Shastri was questioned about the much-debated rift in a recent interview. Replying to the question, Shastri clearly said that it is a mess created by media and fans, he also said that everything has always remained fine between both iconic players.
"To hell with them. All of this is merely time pass for you guys. I don't have the time for this. Everything is fine. There's good tuning between them. Everything is first-class. There was a 100-run partnership in between but you guys are stretching it. Keep on doing it. All of this is a very trivial matter," Shastri told journalist Vimal Kumar in an interview on his YouTube channel.
'The world has seen it'- Ravi Shastri
Both Kohli and Rohit were rested for the recently concluded New Zealand tour and many questions were raised about them as they are continuously taking rest before the 50-over World Cup next year. India recently lost an ODI series against the kiwis in the absence of some senior players. Both will be back for the Bangladesh tour in a three-match ODI and a three-match test series starting on December 4.
Rohit had a tough campaign in the recently concluded 20-20 World Cup while Virat made a comeback in the white ball format, he was also the highest run-scorer in the 20-20 tournament. Shastri rated Virat's knock of 82* against Pakistan as the finest in T20 cricket so far.
"I think in his career, that will be one of his finest T20 innings. No doubt about it, because the stage was that big. It was against Pakistan, the match was stuck for India, so to score runs there under pressure is a big thing. I don't need to say anything. The world has seen it, they will judge it and he will put it as one of his best," Shastri added.