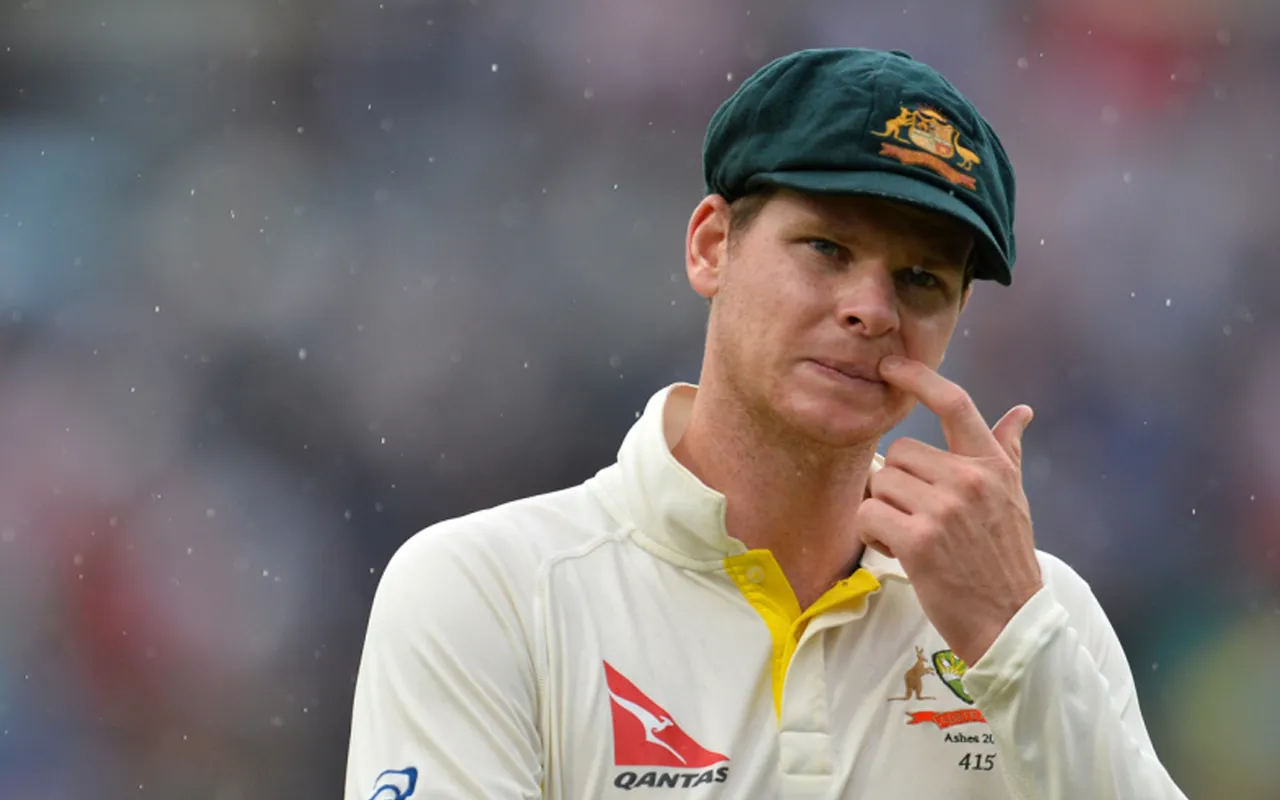 The Australian team is leaving no stone unturned ahead of the four-match Test series against India. The Pat Cummins-led side resumed their training on Friday. Meanwhile, a clip surfaced on social media, which shows an Indian bowler in the Australian nets bowling like Ravichandran Ashwin. His action is very similar to that of the Indian legend. A report on Cricbuzz now reveals that he is a bowler from Baroda named Mahesh Pithiya.
Pithiya made many headlines because he bowls exactly like Ashwin. And before the Test series, he is associated with the Australian team as a net bowler. Mahesh Pithiya got many Australian batters bowled in the past, including star batsman Steve Smith.
According to the report, Pithiya troubled Smith a lot in the nets. Many times the 33-year-old batter was bowled and sometimes he was seen getting stumped. Not only this, many times he failed to read Pithiya and could not even play the shot properly. The Australian team has added many local spinners of India as net bowlers, it has been done so that they can be ready to play Indian spinners.
They checked my videos on Instagram: Mahesh Pithiya
Apart from these, the Kangaroo team has also hired bowler Abid Mushtaq from Jammu and Kashmir, who bowls left-arm spin. India's premium allrounders Ravindra Jadeja and Axar Patel also bowl left-arm spin. This is the reason why the Australian team wants to be ready with the spinners in every way. But facing Indian spinners on Indian pitches is not that easy either. Pithiya talked about how the Australian batters reacted after seeing his action.
"They checked my videos on Instagram and called me to check if I was available to be a net bowler. I said yes. I have been here for the last two days and will bowl at them for two more days, "Alex Carey was the first batter I bowl at. And, he is like, "Well bowled Ashwin." and then all of them started calling me Ashwin," Mahesh Pithiya told Sportz Point in an exclusive interview.
Here's how the fans reacted:
Bring in Pithiya in playing XI,.. 😆

— Puneet (@BizzPun) February 4, 2023
Ashwin Anna be like pic.twitter.com/0zUntWMVCK

— Vishal Deshmukh (@kaafiAverage) February 4, 2023
Steven Smith would be like 😁😁 pic.twitter.com/ne8X5E8FQF

— Neil (@itsme2805) February 4, 2023
Ashwin the genius.... Waiting for the magic to happen

— Ananya (@AnanyaR231) February 4, 2023
Picture abhi baaki hai mere dosth..😂

— PRASAD😎 (@rocksta53940785) February 4, 2023
Ye bas nets me out hoga aur match me hamari baja dega

— NIKHIL (@nikhil_nsu) February 4, 2023
Jisko Ashwin ka first copy nhi khelne aata hai vo Ashwin ko kya hi khelega 😂😂#Ashwin #RavichandranAshwin #BGT #BGT2023 #BorderGavaskarTrophy @ashwinravi99

— Nityam Dontul (@DontulNityam) February 4, 2023
Nets me wicket keeper kab se rhne laga ?

— 😷 (@iamdittu) February 4, 2023
Bhai yeh toh duplicate se bhi Out ho raha hai toh Original ko kaise khelega

— Aagam1903 (@AagamParmar) February 4, 2023