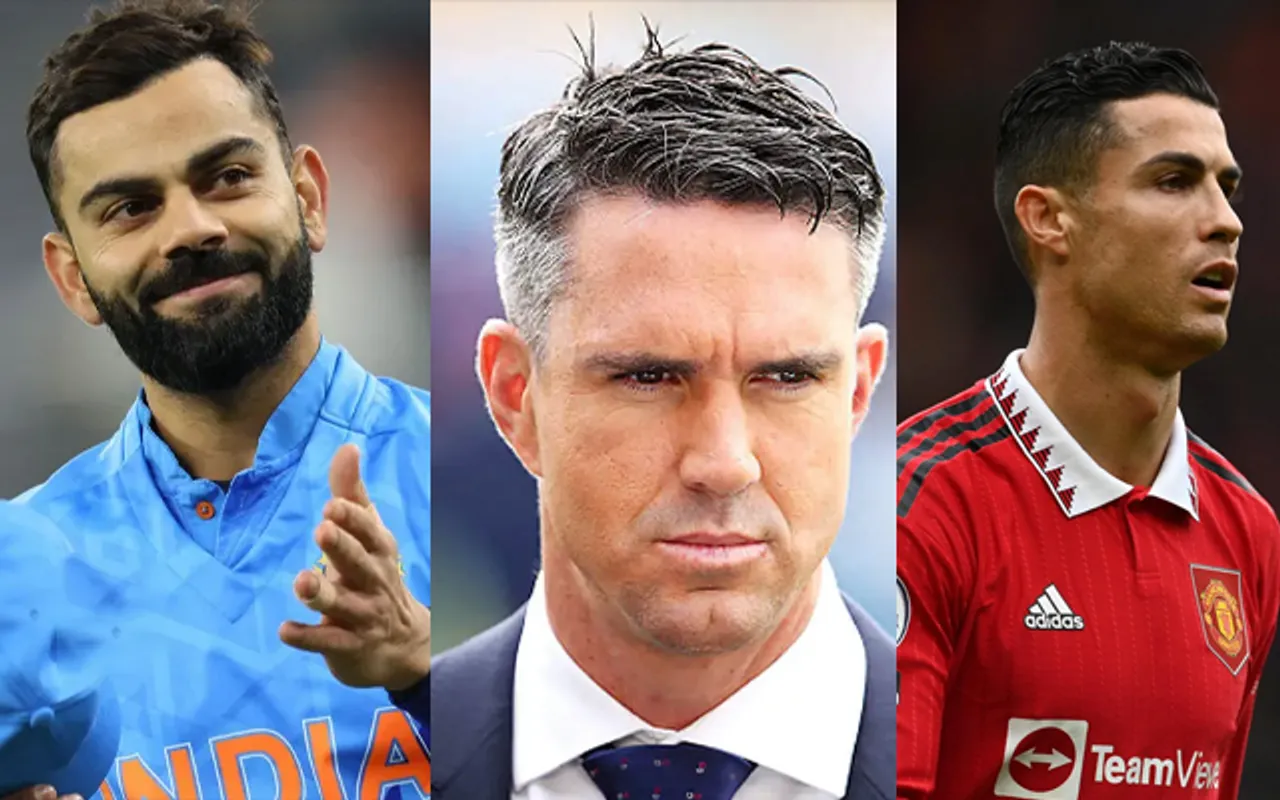 Former England cricketer Kevin Pietersen came out in support of the legendary footballer Cristiano Ronaldo, who recently parted ways with Manchester United after a controversial interview. The club decided to terminate the contract with immediate effect following his bold statements about the club manager Erik ten Hag.
In a recent conversation with famous British broadcaster Piers Morgan, Ronaldo made some unsavoury remarks about former England football captain Wayne Rooney and former Manchester United defender Garry Neville. The 37-year-old slammed the club management for showing a lack of affinity when he denied to point up on time for the pre-season training. The Portuguese star failed to record regular appearances for the Man-United under Erik. He also said that he feels betrayed by the club.
He is a human at the end of the day: Pietersen
Kevin Pietersen extended his support to Ronaldo on his ongoing controversy with the famous club and said that it is very disappointing to see Manchester United not trying to understand Ronaldo's personal hardships. He said that despite being super famous and having millions of dollars he is also a human, it's all his hard work.
"If what he said is true about them not believing what's been happening with this family, I can't say whether it's true or not, he says it is true, that's almost unforgivable," said Pietersen while speaking to Sky News Australia host Piers Morgan.
 "He is a human at the end of the day, yes he's super famous, yes he's worth hundreds of millions of dollars, he's achieved it because he's amazing at what he does," the South Africa-born cricketer added.
 Pietersen posted his interview on Instagram and received Virat Kohli's seal of approval as he liked the Englishman's post which can be assumed as the star batter has shown his support for the football maestro. Kohli always considered Ronaldo as his inspiration and stopped the media and fans to not compare him with Ronaldo. Kohli could be seen praising Ronaldo many times on various occasions.