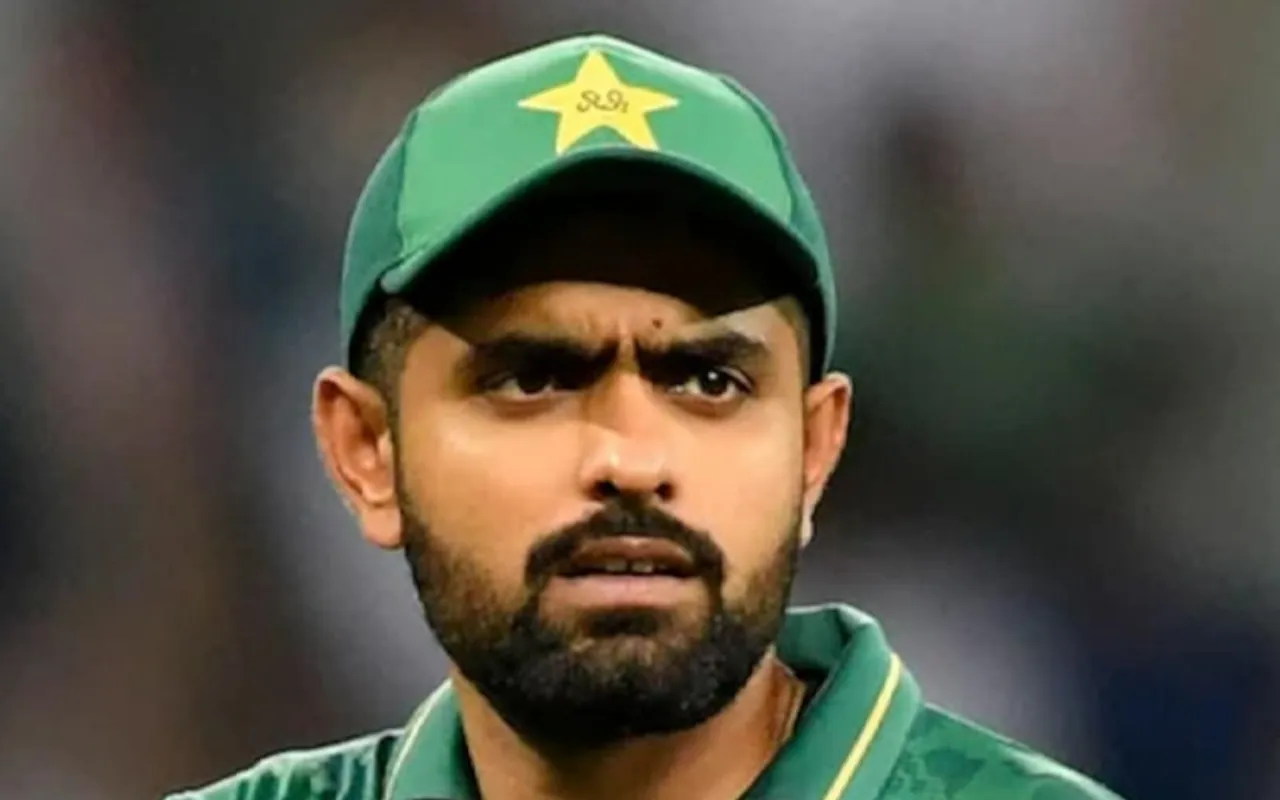 Several cricketers were auctioned on Thursday for The Hundred cricket league to be played in England and Wales. All eight teams put money on their favourite players and included them in their teams. However, during this, two Pakistan star players who are also one of the top players in the shortest format went unsold.
These players are none other than Pakistan captain Babar Azam and opener Mohammad Rizwan. Before the draft, it was believed that these players will get signed easily as they just finished playing in the Pakistan Super League and their performance was decent as well. But surprisingly both the players remained unsold and the Pakistan cricket fans suffered a huge blow.
Shaheen Afridi and Haris Rauf were sold 
Many fans and former cricketers especially from Pakistan describe Babar Azam and Mohammad Rizwan as the best players in the shortest format of cricket. According to the former players of Pakistan, these two players are the best T20 pair in the world. But these players were not valued by any team in The Hundred's draft.
The reason could be their slow strike rate as both players take a lot of time to get settled on the pitch and the format of The Hundred doesn't allow this. During the Indian T20 League auction held last year in December, supporters of Pakistan cricket were even saying that if Pakistani players were given a chance in the auction, Babar would have proved to be the costliest player. Interestingly, he could not be sold even in a minor league in England.
It is not that Pakistani players were complete failures in The 100 draft. There are three players from Pakistan who have been bought for this league. Pakistan's fast bowlers Shaheen Shah Afridi, Haris Rauf, and Ehsanullah were bought by the teams. Shaheen Shah Afridi and Haris Rauf made their team champions by performing brilliantly in the recently concluded PSL. Now they have taken advantage of it as they were sold in The Hundred as well.
Here's how fans reacted:
🤣🤣🤣🤣🤣🤣🤣🤣🤣🤣 pic.twitter.com/8wLp2Pvwfm

— Sir BoiesX 🕯 (@BoiesX45) March 23, 2023
Choker Azam and Pizwan😭😭😭😭

— Praneeth (@fantasy_d11) March 23, 2023
IPL mai 20 crore mai bikega mera Gobar azam😂😂😂😂😂😂😂😂😂

— Abhishek Yadav (@Abhishek701706) March 23, 2023
"Par humhare ling ne fastest 9k runs kiye the to statpadding kar ke" pic.twitter.com/xm3Xd0d41c

— Vinicìus🗿✨ (@KylianSagar) March 23, 2023
Par bhai jaan babar ko to 30 crore milte ipl main.

— 𝐊𝐨𝐡𝐥𝐢𝐧𝐚𝐭!𝟎𝐧_👑🚩 (@bholination) March 23, 2023
Babar miya🤣😭 pic.twitter.com/UJD7Vy2ylj

— MESSI 👽 (@76centurysoon) March 23, 2023
😂😂😂😂😂😂😂😂 pic.twitter.com/69GUde3Rb2

— Aryann (@Aryan_speaksx) March 23, 2023
Zimbabar g@ndu 😭😂😭 pic.twitter.com/fwmr9Dtfvd

— hksingh (@hksingh27) March 23, 2023