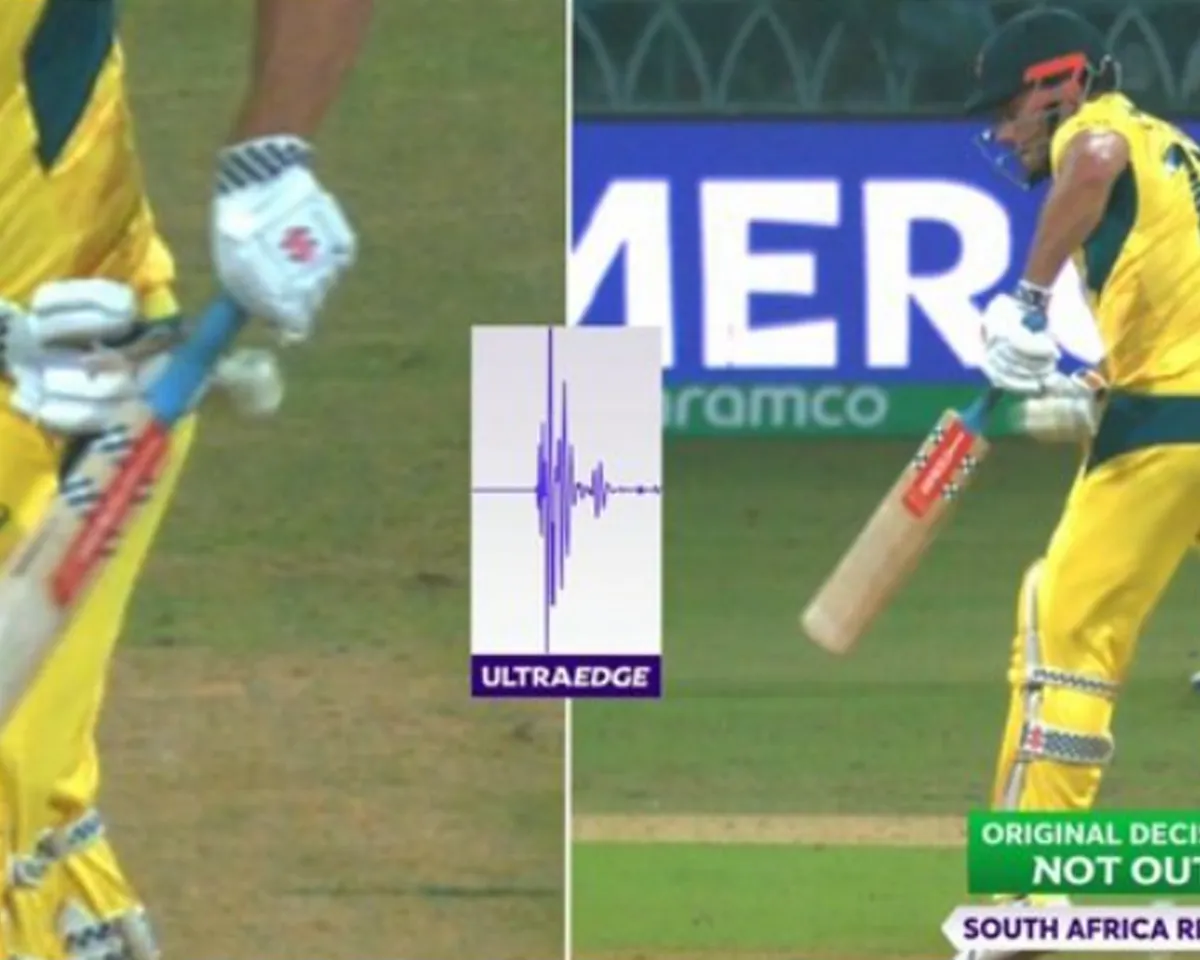 Australia was defeated by 134 runs in their second match of the ODI World Cup 2023, by South Africa at the Ekana Stadium, Lucknow. The Men in Yellow have now lost four consecutive matches in the World Cup history. They were bundled out for just 177 runs while chasing 312 runs against the Proteas on Thursday.
Pat Cummins's side was not happy with the third umpire's decision to rule Marcus Stoinis out. Batter Marnus Labuschagne and head coach Andrew McDonald stated they will ask for clarity from the Cricket Governing Body. Stoinis was given out as the batter was caught behind in the 18th over off a Kagiso Rabada delivery after South Africa reviewed the decision. The Ultraedge technology showed a spike when the ball touched his bottom hand. But what made things create confusion was that Stoinis' top hand was left of the bat and whether the top and bottom hand were both connected to the bat as the ball hit his gloves.
Labuschagne was also shocked by the decision and the batter scored 46 runs which was their highest run in the particular match as no other batter was able to survive against the fiery bowling attack of the Proteas. 
You have got to accept the umpire's decision in these moments: Andrew McDonald
McDonald said after the match, "You have got to accept the umpire's decision in these moments. I'm sure there will be some sort of explanation coming from the Cricket Governing Body around the dismissal." Marnus Labuschagne, "The umpires really did not know what was going on. They saw what we saw so it wasn't too much going on."
"For me it looked on the field... his hand was off the bat, it hit the glove and because it didn't go to the side on angle Marcus and I were just asking have they checked. Because they just checked the spike from the front on. They didn't get the close up, zoom in of the side, that we had and that just looked like there was clear daylight between the two gloves and handle."
The Aussies will face Sri Lanka in their next match on 16th October.