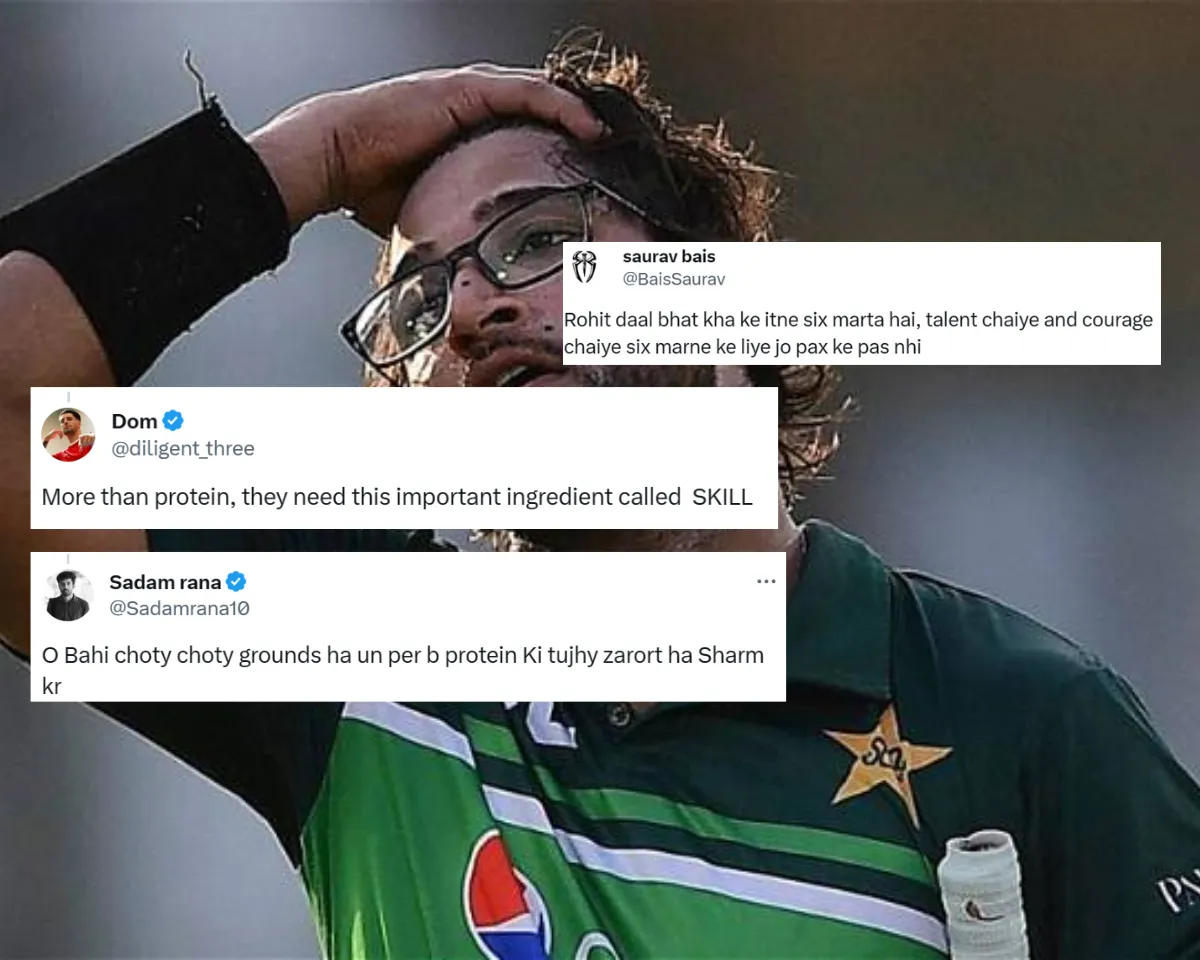 Pakistan opener Imam-Ul-Haq opened up about hitting a lack of sixes against Australia in M Chinnaswamy stadium in Bengaluru in the ODI World Cup 2023. Despite playing in a small stadium, Pakistani batters could not hit a six against Australia in the powerplay overs. Imam spoke about the same in the press conference ahead of their game against Afghanistan. 
"See, if you see here all matches are very high scoring. It is not that it is only against our team. If you look at the other teams also, they are scoring 350 - 360, like yesterday there was a score of 400 (between England and South Africa) - so it is not that only our bowlers are being beaten," said Imam, who felt that the matches are not high scoring against Pakistan.
Imam felt that since the grounds in India are small, there is less room for bowlers to commit mistakes. "The grounds here are small, the wickets are good, and when the batsmen are set, the margin for the bowlers is very low," said Imam. The opener further added that Pakistan restricted teams to below-par totals in the tournament till now. 
'We have to eat more protein instead of carbs to start hitting some sixes' - Imam
"This is not an excuse, but the conditions are such. And it is true that sometimes, there are ups and downs for the bowlers but Shaheen Afridi, like in the last match, I thought they would score 420 or 430, but our spinners and end bowlers performed very well and controlled them at 360. We have to eat more protein instead of carbs to start hitting some sixes," added Imam. 
"So, in patches, our bowlers have done very well, and Shaheen did very well. So, these are a few positives and during the day you only look at the positives, we try to ignore the negatives because it is very important - we have back-to-back matches in this tournament. On the day we are bowling well - we have to back this," said Imam, as he praised his bowlers in the tournament. 
Here's how the fans reacted to Imam's statement -
Biryani pail rahe ho....chawal mat khao...sirf chicken ya mutton kha lo...protein shakes le lo....bahane....fir victim card

— Ranjeet Kumar Singh (@Ranjeet8377) October 23, 2023
O Bahi choty choty grounds ha un per b protein Ki tujhy zarort ha Sharm kr

— Sadam rana (@Sadamrana10) October 23, 2023
Fuzol comment by a fuzol player.

— Izhar (@Izharmhk32) October 23, 2023
Yeh to aj match me pta chly ga😍😁

— Waqar Younas (@waqar_younas158) October 23, 2023
😂😂😂 kha lo sab kha lo

— Fazila Urooj (@fazila_urooj) October 23, 2023
He should avoid this kind of joke because it makes fun of our team

— Tanveer Hassan (@tanveercric56_) October 23, 2023
They need more skills and mindset which is not there.#PAKvAFG #CWC23

— MUB|The Explicit Analyst| (@engrmub) October 23, 2023
Tum log to bolte the meat of beef khane se strong rehta hai
What happened now

— Unpadh (@Jakharr_R) October 23, 2023
More than protein, they need this important ingredient called SKILL

— Dom (@diligent_three) October 23, 2023
Imam was right 😅😅😅 pic.twitter.com/hOzE9HfJd6

— Mr.Yadav🏹 (@Mr_Yadav360) October 23, 2023