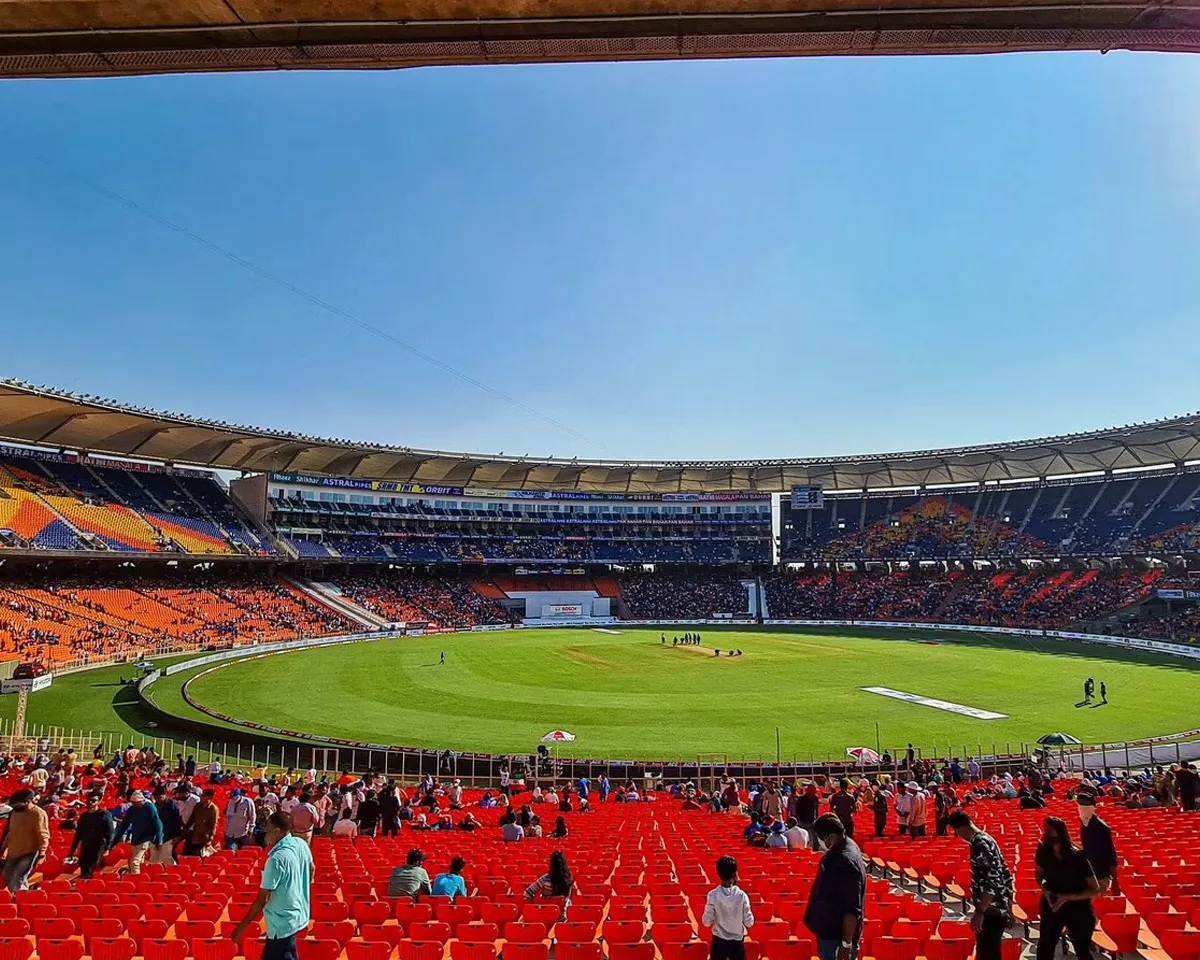 The 2023 ODI World Cup did not have a vibrant start as there was no opening ceremony like usually has prior to every big tournament. However, the Indian Cricket Board made a last-minute decision to hold the pre-match ceremony for the blockbuster India-Pakistan clash at the Narendra Modi Stadium in Ahmedabad on Saturday, October 14. 
A grand musical event titled 'Musical Odyssey' was held at the world's largest cricket stadium from 12.30 pm (IST) featuring top Indian artists. Shankar Mahadevan, Arijit Singh and Sukhwinder Singh set the mega stage on fire. A massive crowd was seen gathered outside the stadium hours before the match to witness the ceremony led by legendary singers. Celebrities including Rajinikanth and Amitabh Bachchan – Golden Ticket holders – were also reportedly present for the event. 
However, the Indian Cricket Board has taken a strong decision not to give Star Sports, the tournament broadcaster, the rights to telecast the pre-match ceremony. This came as a huge blow to the millions of fans who had planned to watch the event offline. This includes those who did not get tickets for the high-octane encounter. 
"The pre-match ceremony for the #INDvPAK game today will not be televised as it is only for the stadium audience. We have you covered for the rest- the match, the highlights & everything in between!," Star Sports wrote on its official X handle.
The board, led by Roger Binny, decided that the pre-match ceremony would be only viewed by fans in the stadium. The decision taken without considering the viewers at home did not go well with the fans. The Indian supporters took to their social media handles to express their frustration with the board and Secretary Jay Shah. 
Here's how fans reacted to the Indian Cricket Board's decision not to telecast the pre-match ceremony:
Bcci kitni nautanki karta hai 🤨🤨🤨

— RShukla_N (@RShukla_N) October 14, 2023
BCCI is acting like a clown 🤡

— abhay singh (@abhaysingh_13) October 14, 2023
Fans watching from home: pic.twitter.com/Pqjek5kQv2

— Chatur (Not an Idiot) (@mpbsvs) October 14, 2023
Nice strategy to fill the stadium 😂✌🏻

— Salaar Sikandar (@BaloochMudasir) October 14, 2023
Ye sab last moment ka kya hai scene hai

— Utkarsh (@utkarshh_tweet) October 14, 2023
Rain for 1 hour in Ahmedabad is all i want

— 𝙍𝘿𝙆 #LEO (@Goatcheeku_18) October 14, 2023
you mean not for fans at home? pic.twitter.com/o9fX9MzwkJ

— Faizi (@faizanriaz7_) October 14, 2023
Honestly I'm trying to understand the logic of bcci and icc in this world cup 😤😤😤😤 pic.twitter.com/KhLfCfa4EB

— Avinash P (@avinashparmar97) October 14, 2023