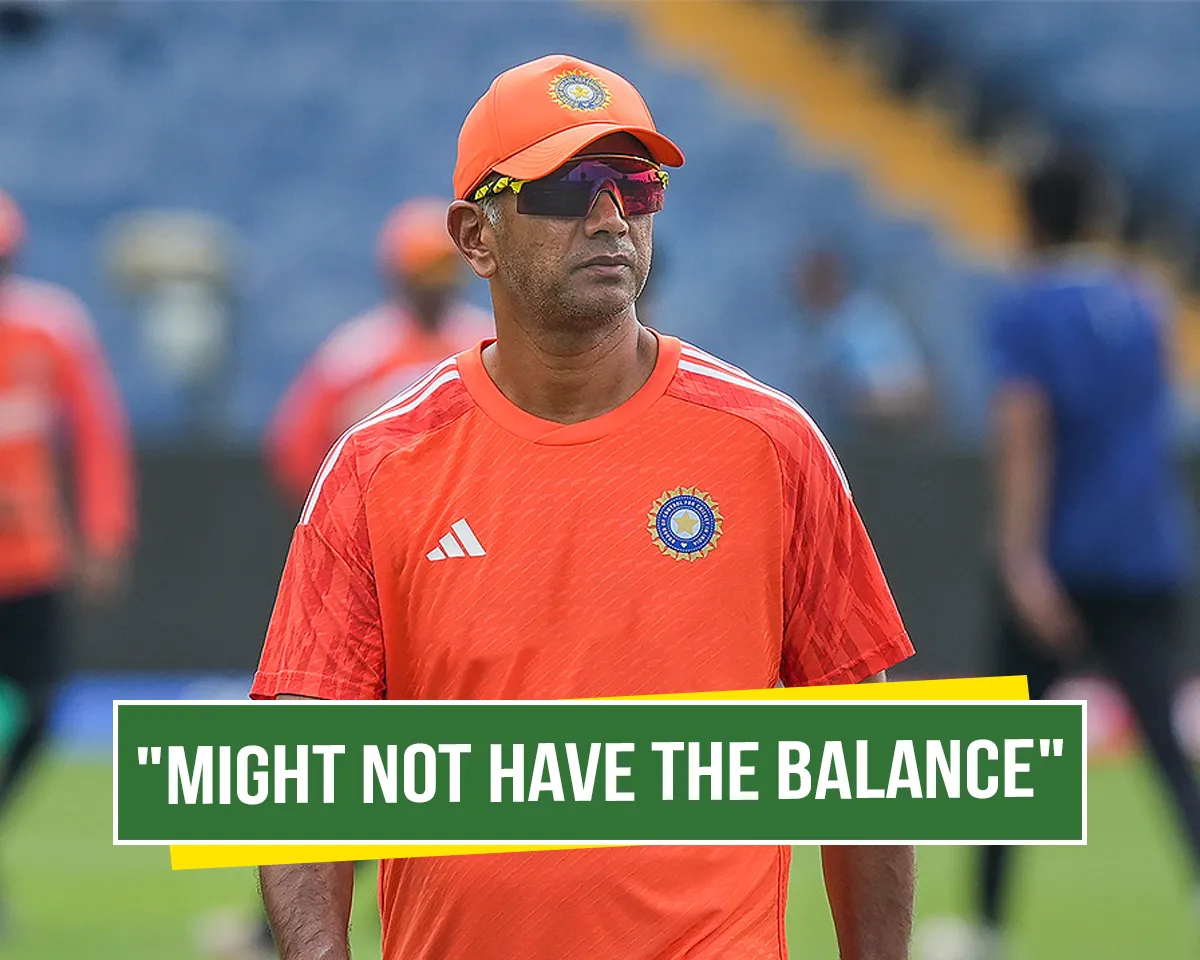 The injury of Hardik Pandya has rattled the Indian team. Ahead of the match against New Zealand, the Indian coach Rahul Dravid spoke about the potential changes in the Indian lineup. Dravid did not confirm anything but did not give away anything significant regarding the team combinations. Dravid recognized the balance Hardik brought to the side. 
"He (Hardik) is an important player for us, so we will have to work around that and see what is the best combination that we can come up with. We will have to see what works best for these conditions and these wickets. But probably might not have the kind of balance that we probably used in the first four games," said Dravid. 
"The three seamers, having someone like Mohammed Shami sitting out there and bringing him in this game is a great option. In some cases, there is Ashwin who has been sitting out, who has a great quality as well. So, there are two or three combinations we could use considering this till Hardik gets back," added Dravid as he spoke about Ashwin. 
'

Surya has also come into some great form against Australia' - Rahul Dravid
"We certainly can go with, obviously, the three fast bowlers or the three spinners. With that kind of combination, we still could play Ash (Ravichandran Ashwin) and move Jadeja up," he said. "Many different, different permutations and combinations. I wouldn't want to give too much away. I mean, we are pretty clear on what our playing 11 is tomorrow. Ishan will only be considered if we want someone in top order," said Dravid.
Dravid spoke about the chances of playing Ishan Kishan and Suryakumar Yadav. "I mean, it is nice to have Ishan. And as you said, rightly, he's been playing well. He's a left-hander. "If you are looking for someone a little bit higher up the order, then maybe we might go with Ishan. But again, Surya has also come into some great form against Australia, as we saw. Played a couple of fantastic innings. Fantastic player against spin, as we know. Left arm spin or off-spin, or any kind of spin, for that matter," added Dravid.