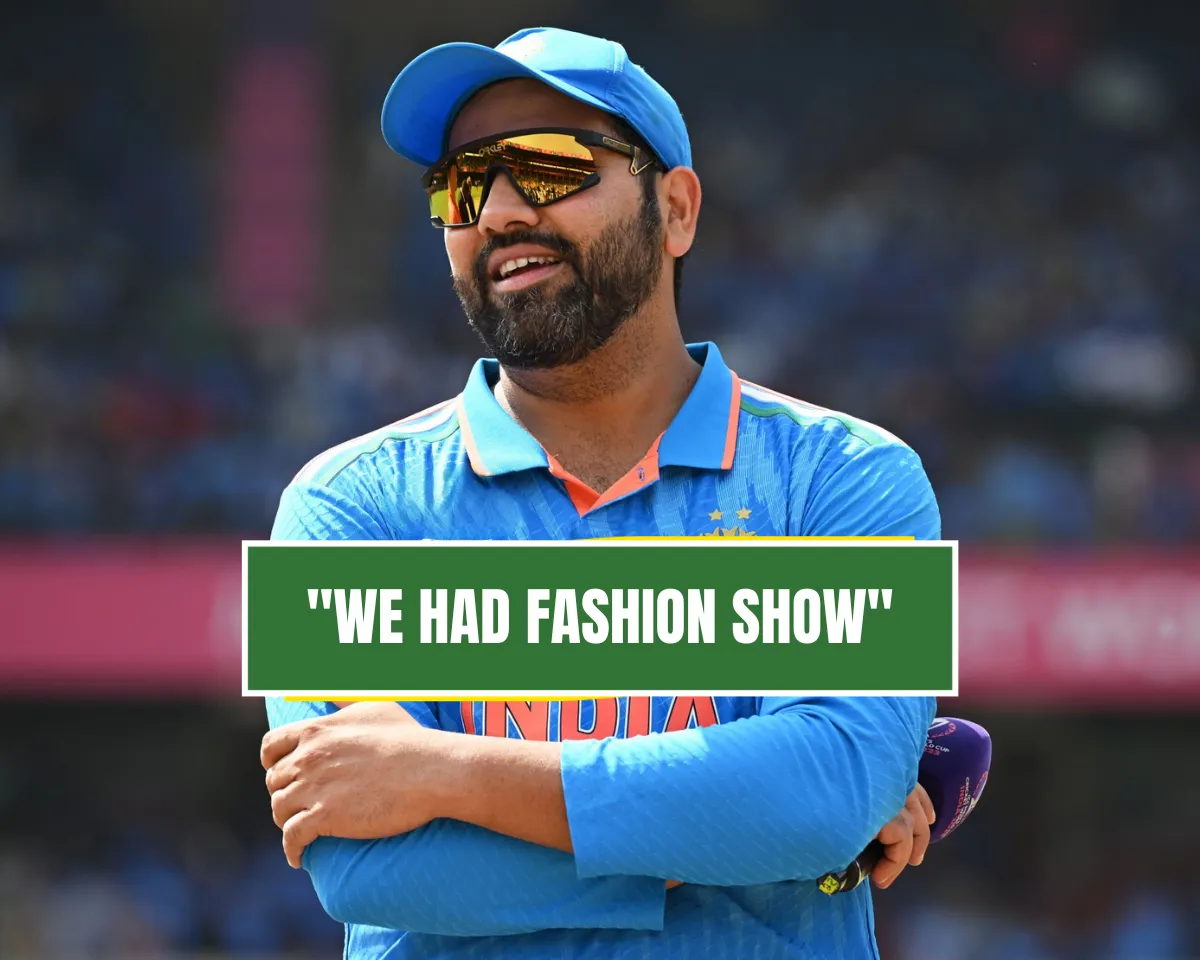 India has been the first side to qualify for the knockouts in the ODI World Cup 2023. They have been the most dangerous side in the competition so far in the group stages as they have been the only unbeaten side winning 9 matches in the group stage. They will face Kane Williamson's New Zealand in the first semi-final at the Wankhede Stadium, in Mumbai. 
Rohit Sharma's side would love to take revenge for 2019 when they failed to chase the target of 240 runs. Rohit's side have beaten the Kiwis in the group stages when Virat Kohli scored 95 runs. The pace trio of India have been in sensational form in the competition as Jasprit Bumrah, Mohammed Siraj, and Mohammed Shami. 
The skipper has thrown light on the great team environment in the ongoing cricketing tournament. As well as revealing that the team held a fantastic display during their break as well. 
We even had a fashion show as a part of team activity: Rohit Sharma
Rohit Sharma said, "As a captain, if you have decided this is how you want to play then you must have clarity. You have to back the players to the hilt, We have backed certain players whom we have given certain roles. We'll back players and stand with them. Role clarity and giving guys the freedom. One moment was when all four of us bowled and the crowd enjoyed the moment. The 2019 Manchester heartbreak might be lingering in a corner of the hosts' mind as an irritant."
He further added, "We even had a fashion show as a part of team activity which people don't know about which is a good thing as some things should remain private. We want to continue. In India, you'll always have pressure. We want to focus on our game rather than listening to outside noise."
"That's the beauty of this team. We weren't even born when we won the World Cup in 1983. Half of them were not playing when we won in 2011. I don't see them talking about how we won our previous World Cups."