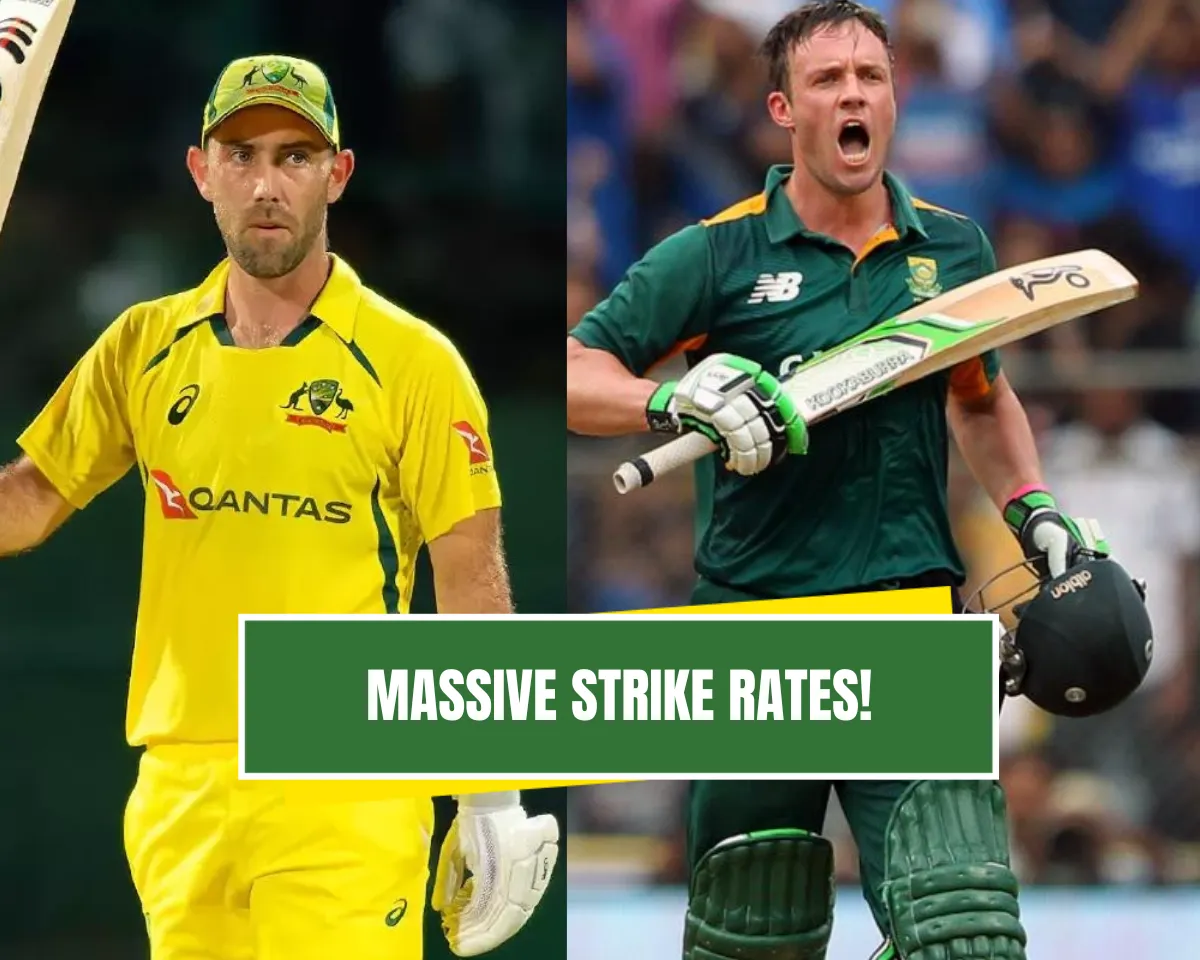 Australia's star all-rounder, Glenn Maxwell, achieved a remarkable feat during their ODI World Cup 2023 match against the Netherlands at the Arun Jaitley Stadium in New Delhi. Maxwell blazed his way to the fastest hundred in ODI World Cup history, completing it in just 40 balls. This remarkable century places him as the fourth-fastest century scorer in ODI cricket.
Maxwell's explosive innings was a display of pure power and precision, featuring nine boundaries and eight towering sixes during his 44-ball stay at the crease. In the end, he was dismissed by Logan van Beek in the final over, having scored a brilliant 106 runs.
It's worth noting that the previous record for the fastest century in an ODI World Cup was held by South Africa's Aiden Markram, who achieved a 49-ball century against Sri Lanka at the same venue. Maxwell's extraordinary performance now sets a new benchmark for speed and prowess in ODI World Cup cricket history.
Here's a look at the next three fastest centuries in ODI World Cup history
Let's revisit 2011, a year that featured an unforgettable moment in World Cup history courtesy of Irish all-rounder Kevin O'Brien. His innings against England was nothing short of extraordinary. O'Brien's century in just 50 balls not only stunned the cricketing world but also stood as a testament to sheer determination, grit, and the inherent unpredictability of cricket. He occupies the third spot on the list
Fast forward to the 2015 World Cup, and we find Glenn Maxwell once again making an indelible mark on the tournament. Facing Sri Lanka, Maxwell showcased his prowess as a power hitter by smashing a century in a mere 51 balls. This exceptional performance solidified his reputation as one of the most explosive and consistent batters in the game.
The 2015 World Cup also bore witness to another remarkable century, this time orchestrated by the South African maestro, AB de Villiers. In a high-pressure match against the West Indies, De Villiers redefined the boundaries of what's achievable in cricket. His century in just 52 balls was a display of innovation and unparalleled skill, etching a moment that will forever be cherished by cricket enthusiasts.
Here's the full list: 
40 - Glenn Maxwell vs Netherlands, 2023
49 - Aiden Markram vs Sri Lanka, 2023
50 - Kevin O'Brien vs England, 2011
51 - Glenn Maxwell vs Sri Lanka, 2015
52 - AB de Villiers vs West Indies, 2015