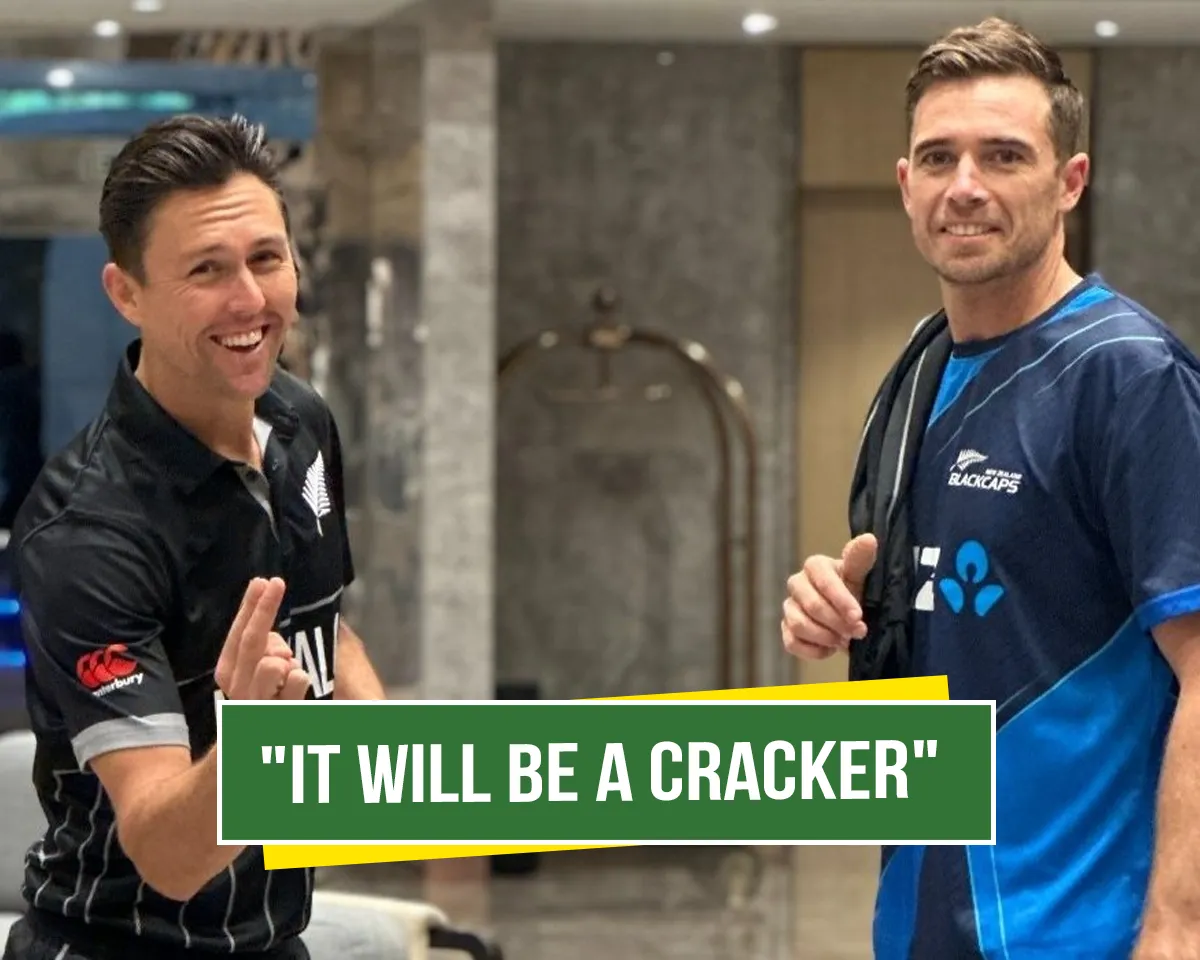 India will be taking on New Zealand in a high-profile game in the ODI World Cup 2023. The home side will be eyeing to claim their first win against New Zealand in the ODI World Cup since 2003. However, the challenges are not easy for the Indian team in the big clash. They must overcome some of the best-performing players in recent times to maintain their winning streak. 
One of those best-performing players is Trent Boult. The left-arm pacer has been one of the best bowlers in the world for a long time. Particularly in the limited-overs formats, Boult is a different beast. Against India, Boult has a very good record and would like to bring out his best. Speaking about the big game in Dharamshala, Boult expressed his excitement.
"Nothing changes from our point of view. It's about going out there and being positive and doing the things that work well. These guys are very familiar with the conditions, but they feel pressure just as much as any other batsman or any other bowler. Both undefeated, I'm sure it will be a cracker," said Boult as he expected a big challenge from the Indian team. 
'

Playing against India in India, it doesn't get much bigger than that' - Trent Boult
The Kiwi pacer praised the Indian team for their performances in the tournament so far. Boult said that playing India in India will be a different challenge. "They're a powerful team, they cover all bases. They've been playing some good cricket, but it's been a team that we've enjoyed playing. Playing against India in India, it doesn't get much bigger than that," added Boult. 
The Indian batters have a history of struggling against the left-arm pacers. Trent Boult, Shaheen Afridi, Mitchell Starc, and others have dominated the Indian top-order batters in the past with their inswinging deliveries. It will not be any different when India takes on New Zealand in the big stage. For India to have any chance of winning, countering the new ball threat of Boult will be key.