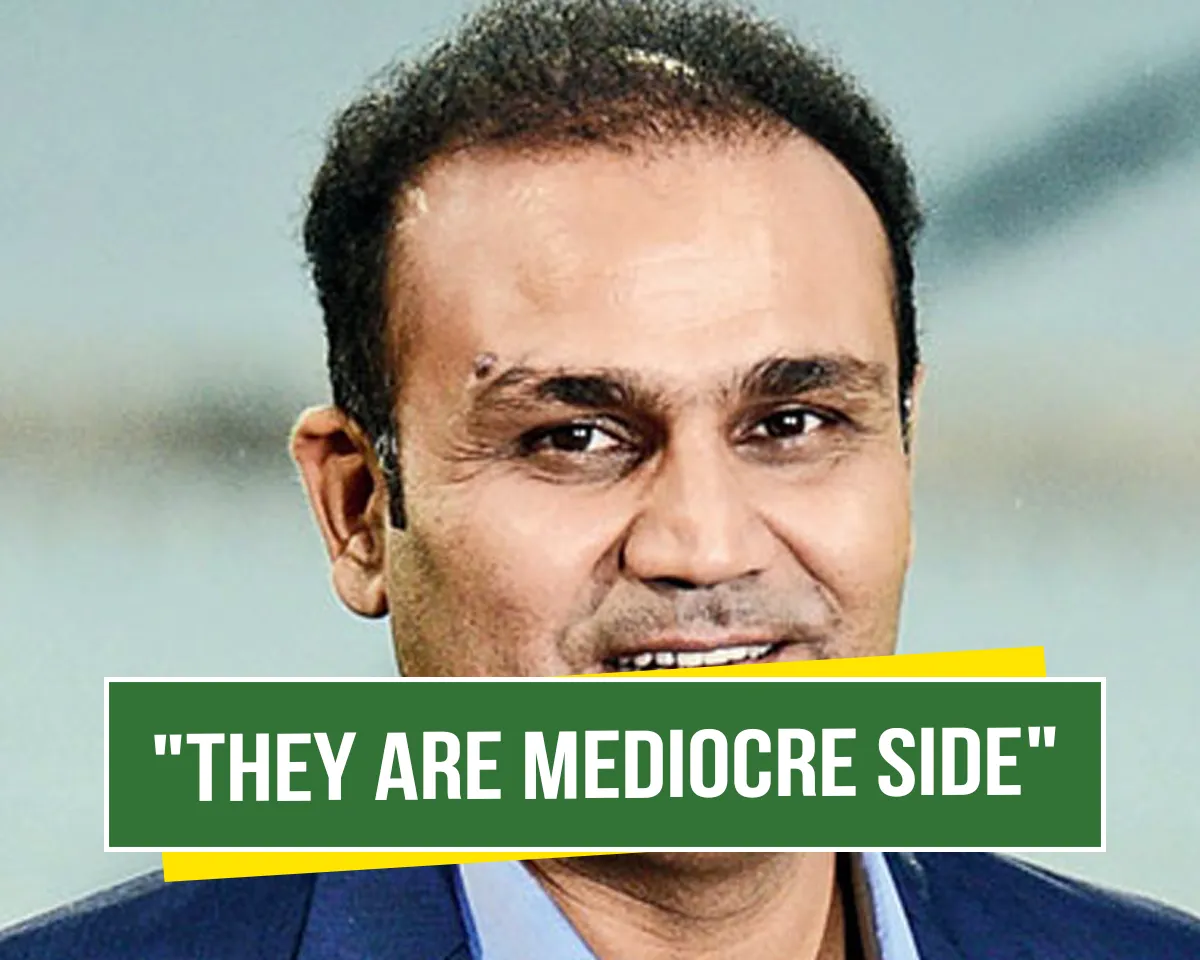 Defending World Cup holders England find themselves in the 9th place in the points table of the ODI World Cup 2023 tournament. Having played five games so far England have lost four games. Former Indian opener Virender Sehwag has hit out hard at the English team over their below-par performances so far.
The English team came into the ODI World up 2023 tagged as one of the favourites to win the title. After five games, England finds itself in the 9th place with their only win coming against Bangladesh.
The next big challenge for England is the game against India. The match is to be played on Sunday in Lucknow. A win for India will not only guarantee their place in the final four but also knock England out of the tournament.
Virender Sehwag slams England's poor showing
Former India opening batter Virender Sehwag is known to be brutal with his words. The 45-year-old took to Twitter and lambasted the English team for their poor show in the ODI World Cup 2023 tournament.
England in 50 over one day international cricket has been a very mediocre side. Apart from the 2019 World cup at Home, in the last 8 attempts they have failed to make the semis 7 times. Not having a steady side and too much chopping & changing and wrongly thinking that they are…

— Virender Sehwag (@virendersehwag) October 26, 2023
Former captains Naseer Hussain and Paul Collingwood too have been critical in their assessment of the English side. Hussain hoped that the current performance of the English side could herald a new era in the white ball format for the Three Lions. 
The former skipper said "I have been watching England in World Cups and playing for England in World Cups. Paul Collingwood (also part of the Star Sports panel) has been as well. We were terrible a long long time ago. We have enjoyed the last 6-7 years because they have been quite brilliant"
Naseer Hussain continued and said "Buttler, Morgan and his men have been outstanding, but have been unravelled here. But it shouldn't take anything away from them on how they have played in the last 6-7 years. It has been a bridge too far. There will be a new era that will come in"
Paul Collingwood meanwhile hoped the England team could perform a miracle and come back to form. The 2010 T20 World Cup winning skipper asked the current to show their ruthless side in the game versus India on Sunday in Lucknow.