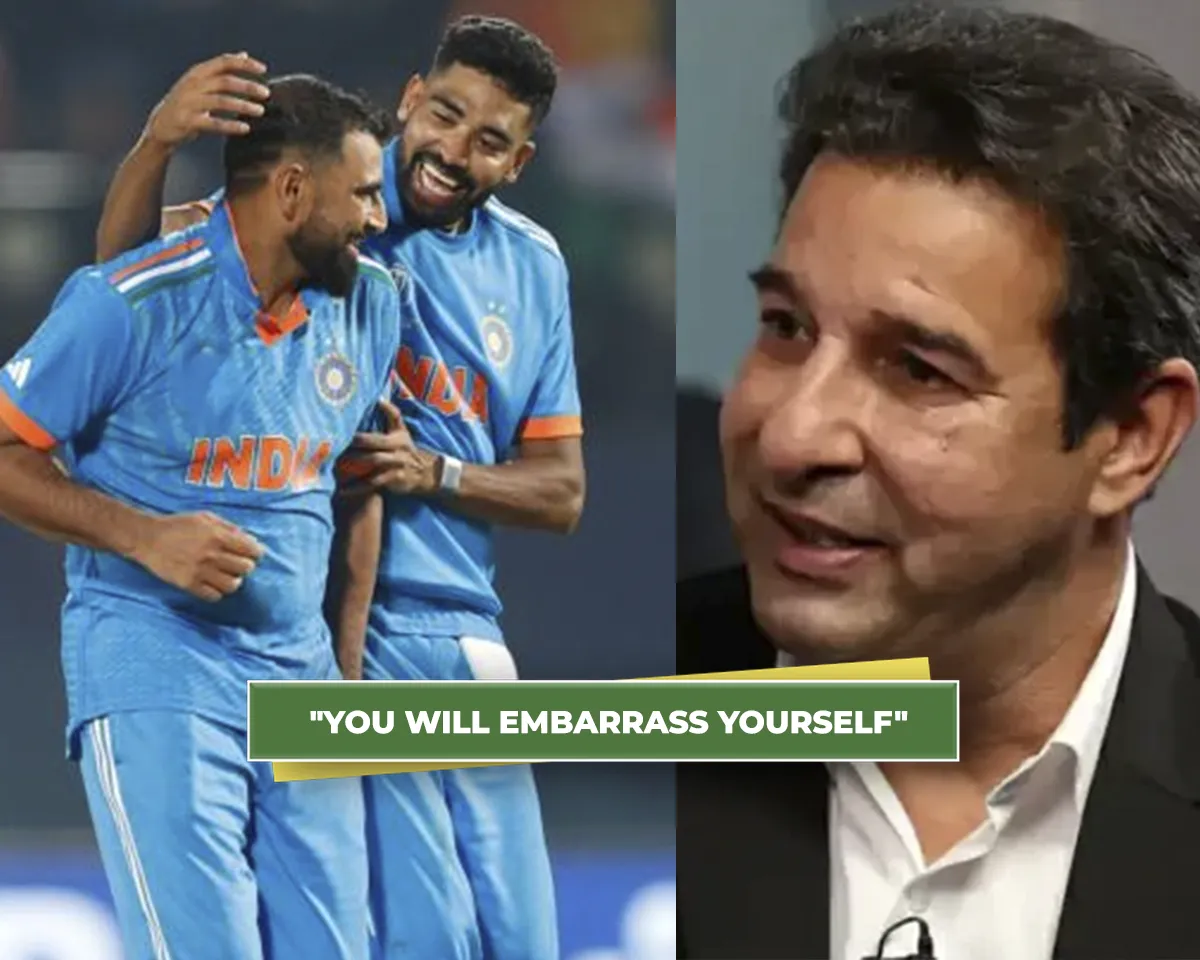 Pakistan's form in the ODI World Cup has been poor. The Men in Green have not performed as per the expectations in the tournament. Former players and experts have questioned the team's performance and Babar Azam's captaincy in the mega event. After India's emphatic win over Sri Lanka former Pakistan pacer Hasan Raza questioned if the Cricket Governing Body and Indian Cricket Board are providing different kinds of balls. 
Ahead of the game of India vs South Africa, former Pakistan skipper Wasim Akram has lashed back at the pacer as he found it funny and advised not to talk past hilarious comments like this as it not only humiliates himself but also the country. Akram also slammed the team director Mickey Arthur for giving lame excuses after their loss against arch-rivals India. 
Team India's bowling has been exceptional in the World Cup as they have defended two scores against England and Sri Lanka respectively. In the game against the defending champions, the pace trio of Mohammed Shami, Jasprit Bumrah and Mohammed Siraj defended a target of 229 runs. 
Here's the video
Wasim Akram basically said "Inke pass Jo gaanja hai mujhe chahiye" 😂😂pic.twitter.com/8jvPqT77p3

— R A T N I S H (@LoyalSachinFan) November 4, 2023
I have been reading about it for the last couple of days: Wasim Akram
Hasan Raza said, "We are seeing that when they are batting, they bat well and suddenly the ball starts doing things when India bowls. There have been 7-8 close DRS calls that have gone in their favour. The way Siraj and Shami were swinging the ball, it seemed like the Cricket Governing Body or the Indian Cricket Board were giving them different and suspicious balls in the second innings. There needs to be an inspection done on the ball. There could also be an extra layer of coating on the ball for swing."
In response to his comments, Akram said, "I have been reading about it for the last couple of days. I want to have the same thing these guys are having, sounds like fun because their mind is not there. You will embarrass yourself and you will get us humiliated as well in front of the whole world."