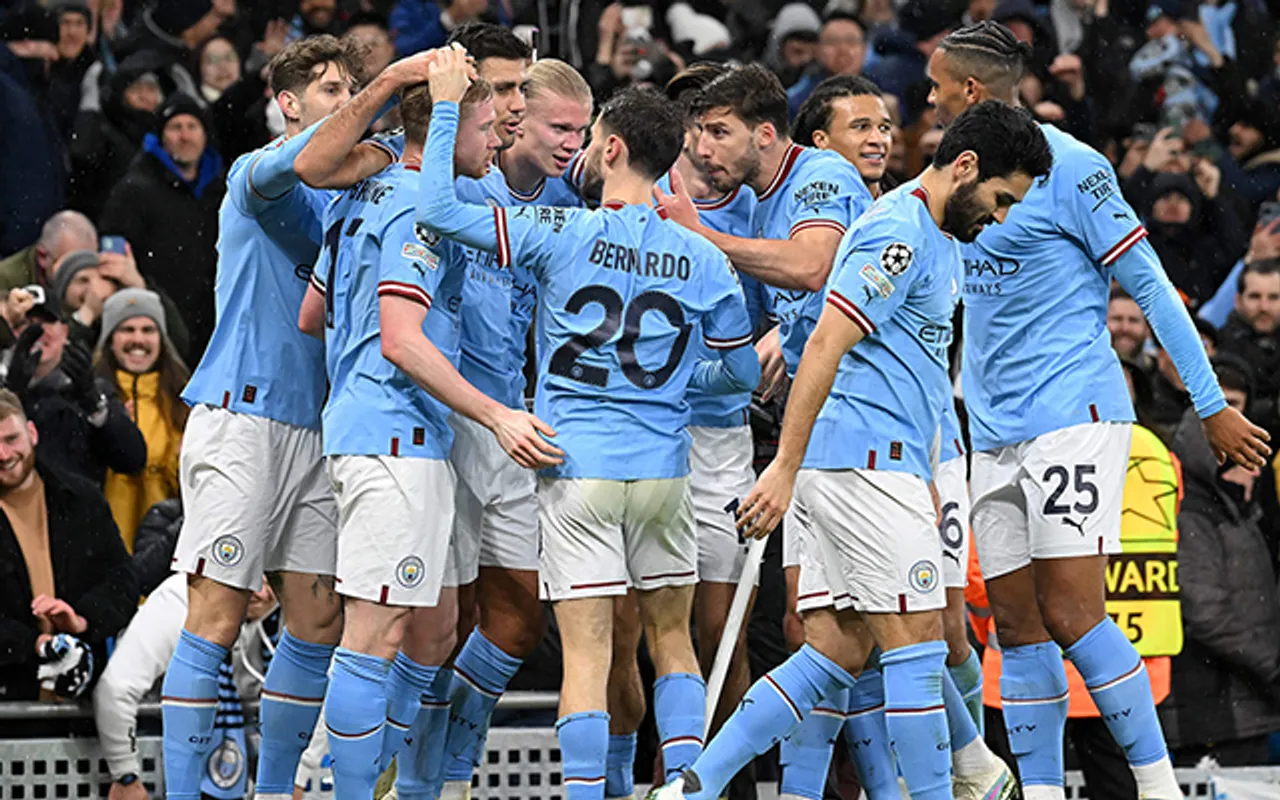 Following Arsenal's 1-0 away loss to Nottingham Forest on Saturday, Manchester City has been declared Premier League champions, putting Pep Guardiola's team one step closer to completing a remarkable treble.
The FA Cup final versus United at Wembley on June 3 and the Champions League final against Inter Milan in Istanbul on June 10 are the last two finals before City becomes the first English team to win the triple since Sir Alex Ferguson's Manchester United in 1999.
With just one game left, Mikel Arteta's team is still four points behind City in the fight for the Premier League as a consequence of Arsenal's result. At the Etihad Stadium on Sunday, May 21, City will play their next game against Chelsea.
Five out of the last six seasons have seen the club win the Premier League. The victory this year marks the club's eighth top-flight championship overall and its seventh since Abu Dhabi's City Football Group acquired ownership of the team in 2008.
This squad is so talented and so special and to have been captain this season has been an enormous privilege: Ilkay Gundogan
Ilkay Gundogan, the club captain, called the most recent victory "very special." "The Premier League is without doubt the most demanding and competitive league in the world so that tells you everything about what an achievement this is," Gundogan was quoted as saying.
"This squad is so talented and so special and to have been captain this season has been an enormous privilege. To have won this trophy three times in a row and five times in six years is incredible. That quality and consistency helps sum up what Manchester City stand for and ensures the club will continue to strive for success going forward," the German midfielder asserted.
Erling Haaland's record-breaking scoring helped Pep Guardiola's team start the season well, but after 14 games City had to settle for second position when the Premier League went on winter break in November to prepare for the World Cup in Qatar.
In the meanwhile, City was cited by the Premier League in February for violating financial regulations during a nine-season period. Open-ended penalties, such as fines, point deductions, or relegation, are still a possibility. City continues to refute the allegations.
Here's how fans reacted after Manchester City lift the Premier League title for the third consecutive time in a row:
May 20, 2023
Congratulations! 👏

— Premier League (@premierleague) May 20, 2023
Congratulations, @ManCity 💙🏆

— Mumbai City FC (@MumbaiCityFC) May 21, 2023
🤟🕷️ pic.twitter.com/v1ni6x3UrP

— Enzo Fernández Fan Acc ⭐⭐⭐ (@SwiftieCARP) May 20, 2023
YESSSS! 🩵🩵🩵

— Josh Green (@JoshGreenTweets) May 20, 2023
Manchester is blue 🩵

— RM (@1841l) May 20, 2023
Time to update the bio 🏆🔥

— kb! (@danny_maty) May 20, 2023
Congrats all city fans 💙💙💙 pic.twitter.com/OmD2DiRKtt

— Abdulla Alsaeedi (@butti2002) May 20, 2023
Congrats Guys, we gave it everything but couldn't quite get there in the end. Enjoy the moment, but we'll be back next year 👍🏻

— Ryan Hardy (@prestige_boost) May 20, 2023
💙💙💙💙

— محمد (@tfxly) May 20, 2023