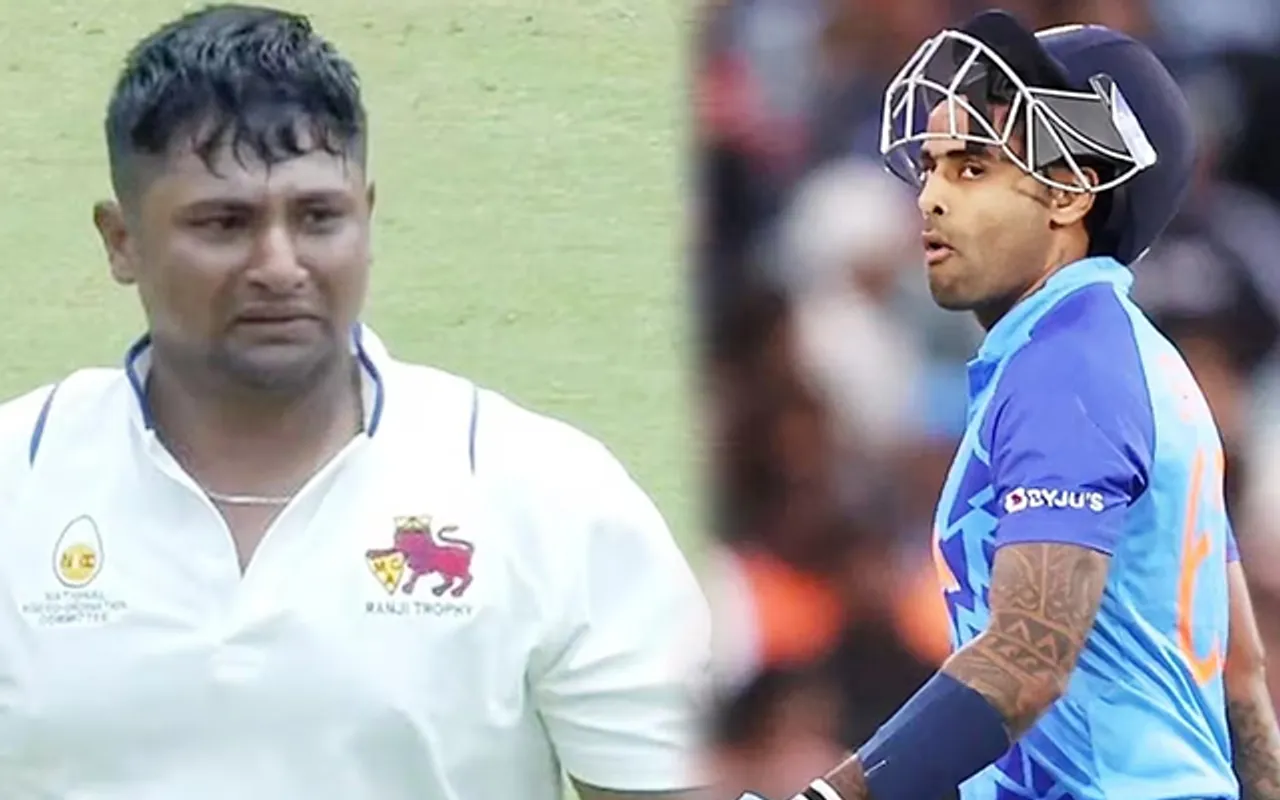 Many Indian cricket fans were shocked after Sarfaraz Khan was not picked for the Test series against Australia, which is to be played from February 9. Sarfaraz has been a prolific run-scorer in India's domestic circuit and has been banging on the selection doors for quite some time. However, a national call-up continues to evade him.
In the 2021-22 Ranji Trophy, Sarfaraz scored 982 runs at an average of 122.75 with four centuries and two half-centuries. His highest score was 275. Meanwhile, the ongoing edition sees him amass 431 runs at an average of 107.75 and a strike rate of 70.54 with two centuries, and one half-century. Meanwhile, Sarfaraz broke his silence after the selection committee left him out for the first two Australia Tests and picked up Suryakumar Yadav instead.
"Obviously it is (on his selection being inspirational). Suryakumar is a good friend of mine. And we spend a lot of time together when we are in the team together. I get to learn a lot of things from him. He had to wait for a long time but the way he has been playing, he has taken on his experience together, so that makes things easy," Sarfaraz was quoted as saying in Hindustan Times.
I was thinking about what and why it happened: Sarfaraz Khan
Sarfaraz is just 25 years old and has scored a flurry of centuries. The argument is also being given that he will have to be more prepared for the middle order of team India, but the figures testify something else. Last week, in an interview with Times of India, Sarfaraz spoke about his first reaction after the team announcement.
"When the team was announced and my name wasn't there, I was very sad. Anyone in my place in this world would've been sad, because I had expected to be picked, but wasn't (chosen). Yesterday, I was sad the whole day, when we traveled from Guwahati to Delhi. I was thinking about what and why it happened. I was feeling very lonely. I cried too," said the Mumbai batter.