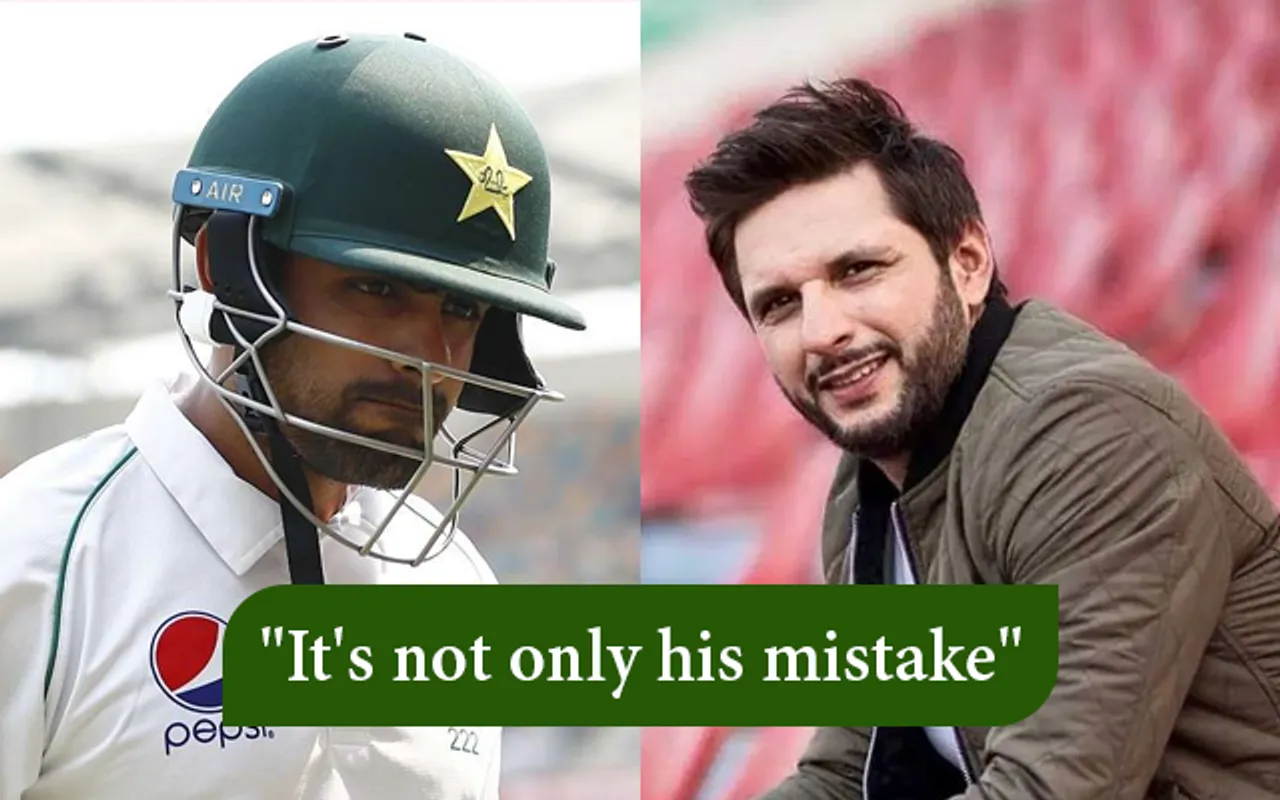 Winning a Test series in the subcontinent has not been an easy thing for the visiting teams. But the way England dealt with Pakistan in the 3-match Test series was thrilling to watch for cricket fans all around the globe, eventually winning the series 3-0. And Pakistan's captain Babar Azam has been under immense scrutiny after the series defeat, coming on the back of a T20I series defeat to the Three Lions at home.
The captaincy of Babar was criticized by a lot of experts and it was said that he was quite defensive in his approach. Nobody expected England to do a whitewash over the home side, and this defeat will definitely create a lot of big questions in front of the Pakistani side. The demands for him to resign as the captain of the Test side are at an all-time high. 
The management also has the responsibility: Shahid Afridi
However, the 28-year-old batter found support from Pakistan's former cricketer and legendary all-rounder Shahid Afridi, who said that sacking Babar from captaincy is not the solution to the side's troubles. All they need to do is change the mindset of the team as it was very defensive during the series.
"This (replacing Babar as captain) is not the solution. The mindset of the captain needs to be changed. Management needs to change the mindset, they need to demand a certain style of cricket from the captain and his team. If you have to take the Pakistan team to the top, you need to change Babar's mindset. It's not only his mistake or responsibility." Afridi said on Samaa TV.
"The management also has the responsibility, they are so much more senior. They need to make the players understand on the style of cricket they expect from them. So, if only Babar is being held responsible for this debacle, it would be very unfair," the former Pakistan cricketer added.
Pakistan will now face New Zealand in their home conditions, and they would certainly want to improve their performances after two poor home assignments against Australia and England this year.