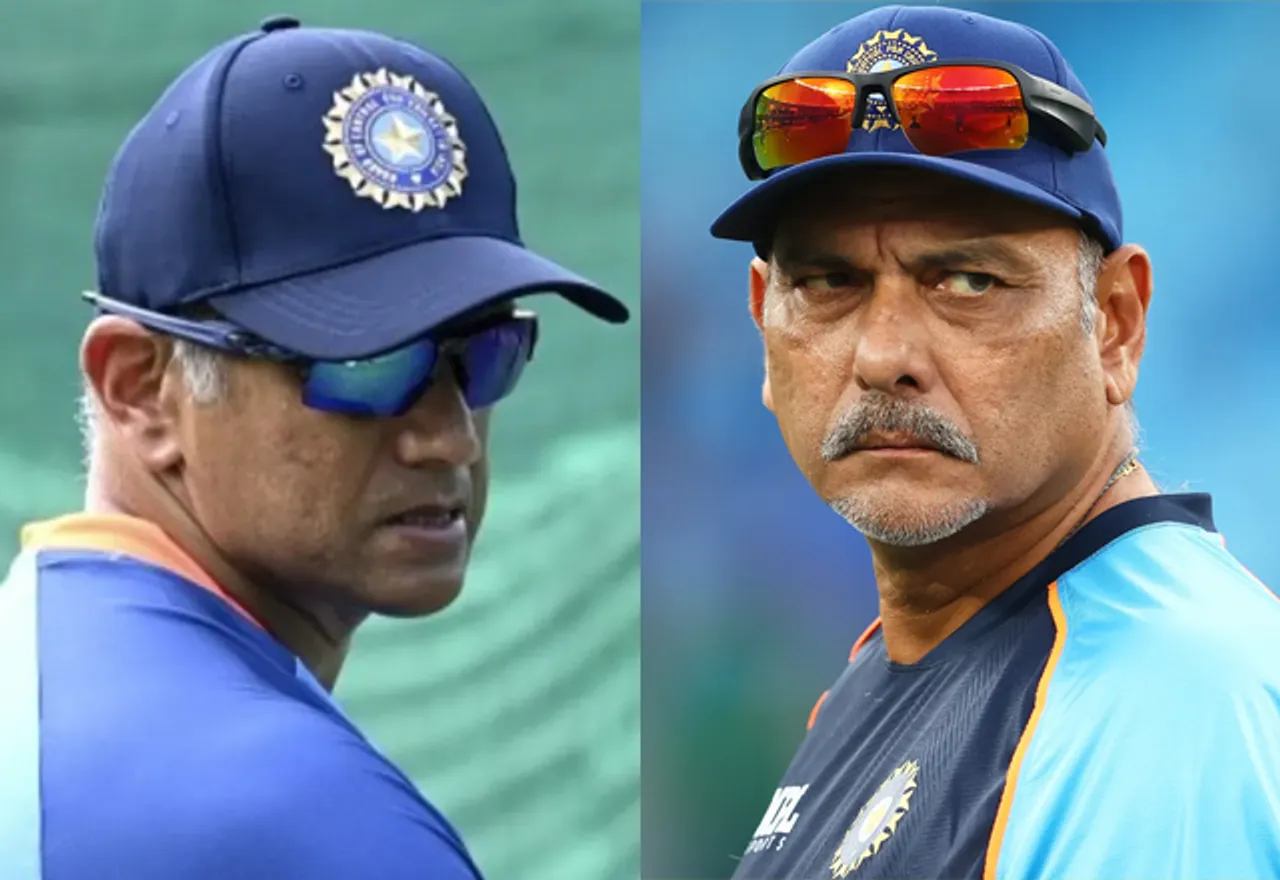 Following the 20-20 World Cup defeat in the semi-final against England, Indian head coach Rahul Dravid has given a break for the upcoming New Zealand tour, VVS Laxman will be seen coaching the men-in-blue against the kiwis starting tomorrow.
The former Indian coach Ravi Shastri has shared his opinion and expressed his disagreements on this thought process and said that this can impact on the team bonding and relationships between coach and players. Frequent absences can also affect the team's performance.
"I do not believe in breaks," he said before adding, "Because I want to understand my team, I want to understand my players and I want to then, be in control of that team. These breaks… what do you need that many breaks for, to be honest? You get your 2-3 months of the IPL, that's enough for you to rest as a coach. But other times, I think a coach should be hands-on, whoever he is." Shashtri said during a virtual press conference.
Shastri backed the Indian team to have split-captaincy
It is always been so tough to lead the team in all three formats, the workload can be very huge sometimes. We have already seen many countries having split captaincy which helps them to perform well in all kinds of formats. England is doing this for a long time and things went pretty well for them. 
Shastri said that there is no problem if India has a different captain t20Is as it could release some pressure from the shoulders of Rohit Sharma. Rohit is currently leading India in all three formats and that's not enough for him, he also leads the Mumbai Franchise in Indian T20 League.
"If Rohit is already leading in Tests and ODIs, there is no harm in identifying a new T20I captain and if his name is Hardik Pandya, so be it. Because the volume of cricket is such, for one player to play all three formats of the game is never going to be easy," Shastri said.