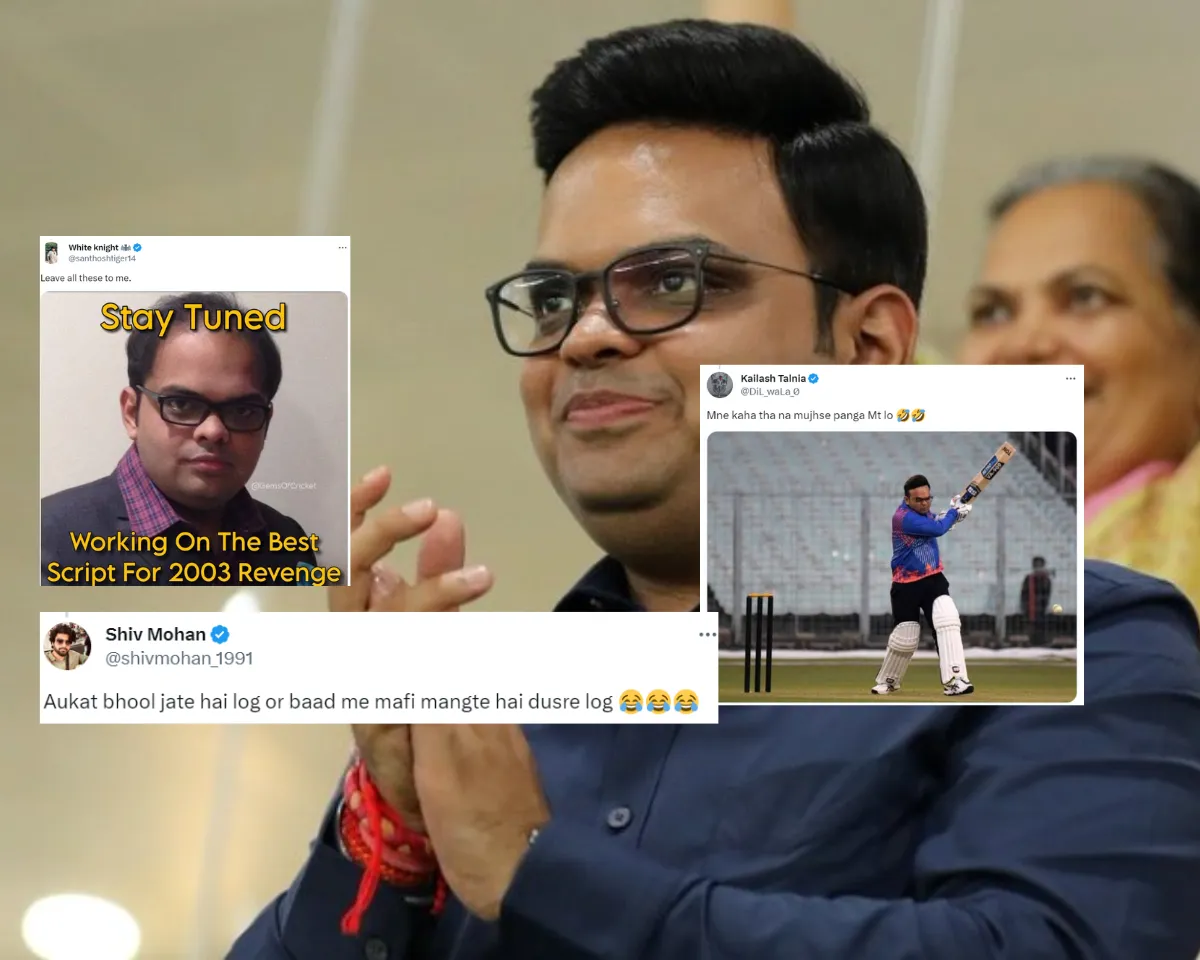 Sri Lankan cricket has apologized to Jay Shah, following the remarks of Arjuna Ranatunga on the secretary of the Indian cricket board a couple of days earlier. The former World Cup winner had alleged the secretary of the Indian Cricket Board to have destroyed Sri Lankan Cricket. The move from Ranatunga sent tremors in the Cricket World. It did not go well with the people in power in Sri Lankan Cricket. 
The administrators in Sri Lankan cricket apologized to Jay Shah for Ranatunga's statement. Ranatunga had blamed Jay Shah for the downfall of Sri Lankan Cricket. "Because of the connection between SLC officials and Jay Shah, they are under the impression that they can trample and control SLC. Jay Shah is running Sri Lanka Cricket," said Ranatunga. 
Ranatunga had accused Jay Shah was running the Sri Lankan Cricket in disguise. Ranatunga accused Jay Shah of destroying Sri Lankan cricket and claimed him to be powerful due to his father's involvement in politics. "SLC is being ruined because of pressure from Jay Shah. One man in India is ruining Sri Lankan cricket. He is only powerful because of his father, who is India's home Minister," Ranatunga added.
Future of Sri Lankan Cricket in Jeopardy 
Sri Lankan Cricket had a terrible tournament in the ODI World Cup 2023. The Asian side conceded the highest total by a team in World Cup history against South Africa. They conceded the highest-ever run chase by a team, after failing to defend 344 against Pakistan. The former World Champions lost to India by 302 runs after being dismissed for just 55 runs, their biggest-ever defeat and the lowest-ever score in the World Cup history. 
After the tournament, the Sri Lankan Cricket Board was terminated by the apex board for failing to meet the obligations of being a board member. Apart from the Cricket Board, other sports boards like Rugby and Football were also terminated from their respective boards due to the involvement of political leaders in the sports administration. It has led to doubts over the future of Cricket in the country. 
Here's how the fans reacted to the news -
The had to, you can't blame anyone for your country's performance in World Cup.

Jay Shah be like - pic.twitter.com/B55tDHXnrO

— CricWiz (@CricWizTalks) November 17, 2023
Aukat bhool jate hai log or baad me mafi mangte hai dusre log 😂😂😂

— Shiv Mohan (@shivmohan_1991) November 17, 2023
Mne kaha tha na mujhse panga Mt lo 🤣🤣 pic.twitter.com/8B3t9NOHpi

— Kailash Talnia (@DiL_waLa_0) November 17, 2023
Sri lanka cricket bord everyday 😂 pic.twitter.com/En8HydjHJO

— Samira (@Logical_Girll) November 17, 2023
Where's the shame. Arjuna Ranatunga is a World Cup winning captain. If he has an opinion, let him. Why should the SLC apologize to Jay Shah. This is where other cricket fans accuse us of a power imbalance.

— Febin (@febinvthomas) November 17, 2023
Leave all these to me. pic.twitter.com/VpAWB4T9Hv

— White knight 🦇 (@santhoshtiger14) November 17, 2023
Daniel Alexander kya chis hai Srilanka jab jhuk gaya hai pic.twitter.com/pHanvCm9fv

— Sujeet Suman (@sujeetsuman1991) November 17, 2023
Ab aaya oot pahad ke neeche!!

— Farhan Mansuri (@_FarhanMansuri) November 17, 2023
Sir Lanka cricket is joke

— Saud Janjua (@saud_janjua13) November 17, 2023
Will Ranatunga come for the final lol

— Rahul Varma (@urscoolrahul) November 17, 2023