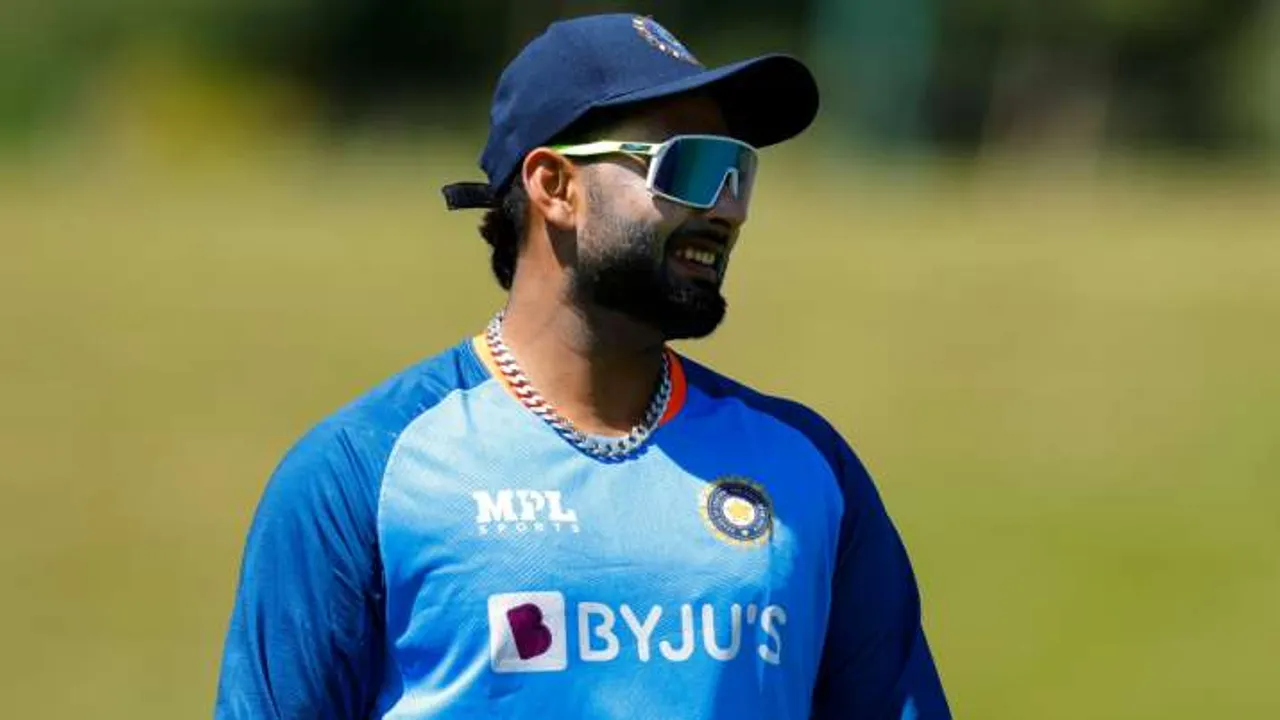 Team India star wicketkeeper-batter Rishabh Pant wins the hearts of netizens with a special gesture for his young fan. On Monday, Pant wished a six-year-old young fan on his birthday who dreams to play for the nation like Pant. A Twitter user named Suvajith Mustafi drew the attention of the cricketer with a video of his son playing cricket like Pant.
In the video posted by Mr. Mustafi a kid named Ayan was smashing balls while batting left-handed. Mustafi informed that his son Ayan turns 6 today and requested Pant to wish him. "Hey @RishabhPant17, Hope your recovery process is going smoothly. My son, Ayan — is your biggest fan. A heart warrior & a fellow left-hander, he aspires to be like you. He has been praying for your recovery since Dec 30. He turns 6 today. Could you pls wish 'birthday' to him?" wrote the Twitter user.
Responding to his request Pant wished Ayan on his birthday and won the hearts of netizens. Pant replied, "Happy birthday Ayan. Have a great year." Notably, Pant is currently out of cricket after facing a severe car accident last year.
Watch the video here: 
Happy birthday Ayan . Have a great year 😊😊🎂🎂

— Rishabh Pant (@RishabhPant17) February 27, 2023
Pant is out for nearly two years, says Sourav Ganguly
The 25-year-old wicketkeeper-batter will miss cricket for almost two years due to multiple injuries and surgeries. Pant will miss the Indian T20 League and the 50-over World Cup after suffering multiple injuries in a life-threatening car accident last year. Meanwhile, former India Captain Sourav Ganguly gave a major update on Pant's fitness.
In a recent interview with PTI Ganguly said, "I spoke to him a couple of times. He is going through a tough period, through injuries and surgeries and I wish him well. In a year or maybe in a couple of years, he will be back playing for India.
Notably, Rishabh Pant's ITL franchise Delhi has named David Warner as their captain in absence of Pant. Warner will lead the side and will look to get them to glory for the first time.