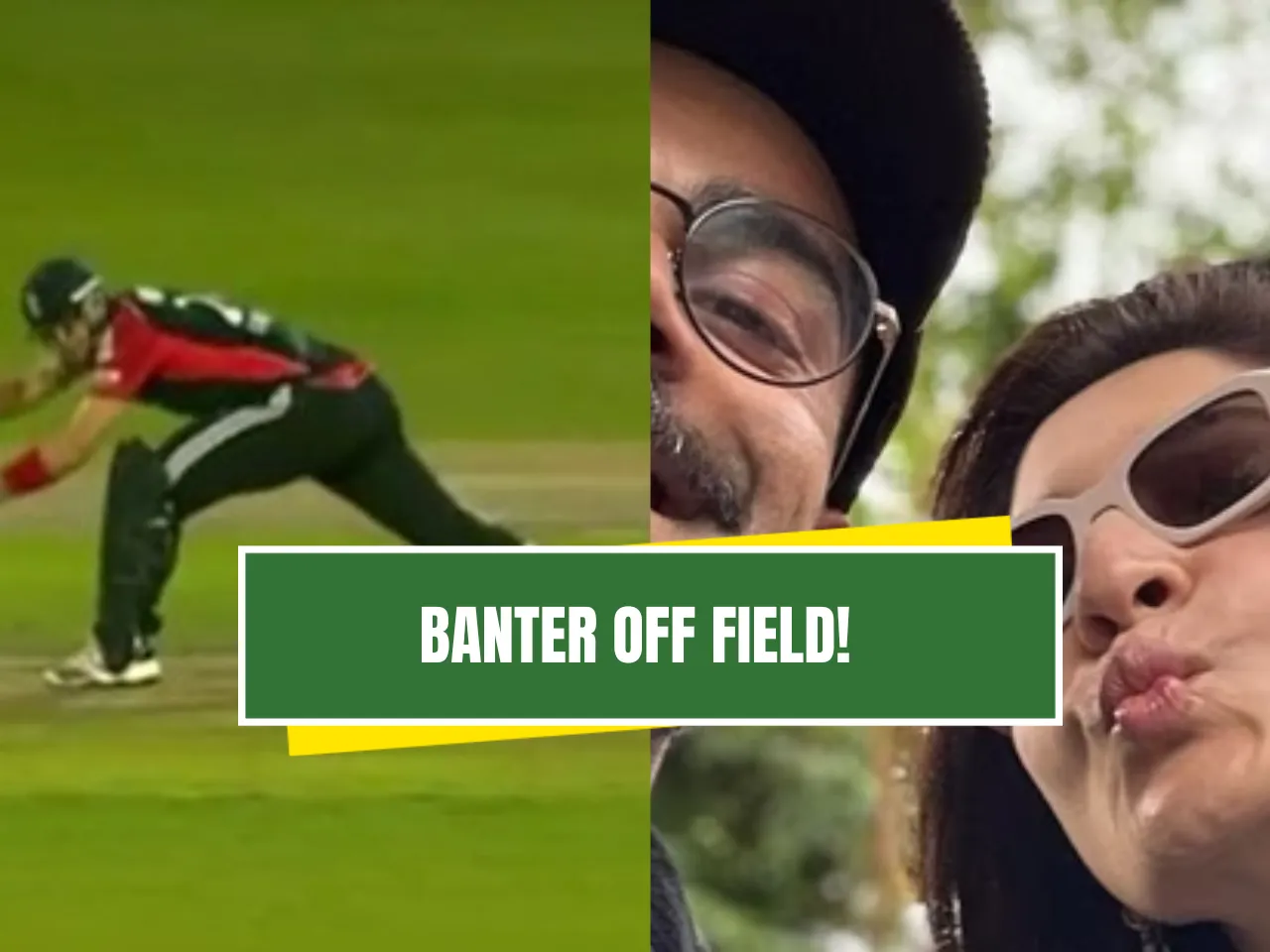 Virat Kohli is celebrating his 35th birthday on Sunday. The batter is also participating in the game India vs South Africa in the ODI World Cup 2023, at Eden Gardens, Kolkata. The whole cricket fraternity has wished the star batter on his birthday. But the most beautiful and unique wish came from his wife Anushka Sharma. The Bollywood actress went back to 2011 when Kohli did a unique thing he picked a wicket of a zeroth ball in a T20I game against England. 
The former England batter replied to his post saying that he should thank his husband for looking after him. She also shared a news article about how Virat is the only cricketer to have taken a wicket on Oth ball. The former India skipper replied to his wife's wish with a facepalming emoji, a heart, and a dancing man emoji. 
Kohli has been in great form in the ODI World Cup 2023. The batter is the highest run scorer for his side, with 442 runs in seven innings, and is close to tying with Sachin Tendulkar's 49th ODI century as he is currently batting on 97 runs against the Proteas. He achieved some milestones in the previous match against Sri Lanka. 
He is literally EXCEPTIONAL in every role in his life: Anushka Sharma
Anushka posted that captioned, "He is literally EXCEPTIONAL in every role in his life! But somehow continues to add more feathers to his glorious hat I love YOUUU through this life and beyond and endlessly so, in every shape, form, through it all, whatever it may be so ❤️❤️ @virat.kohli."
Pietersen replied, "The caption should be - Thank you, Kevin, for always looking out for my husband!" Actor Karan Wahi called it a "legendary Birthday wish." Former India opener Virender Sehwag wished saying, "Century haemoglobin ki tarah inki ragon mein daudti hai. A young guy with dreams in his eyes, with his work ethic, passion, hard work and talent has ruled the game. Ups and downs yes but what has remained constant is his intensity and hunger. Best wishes."