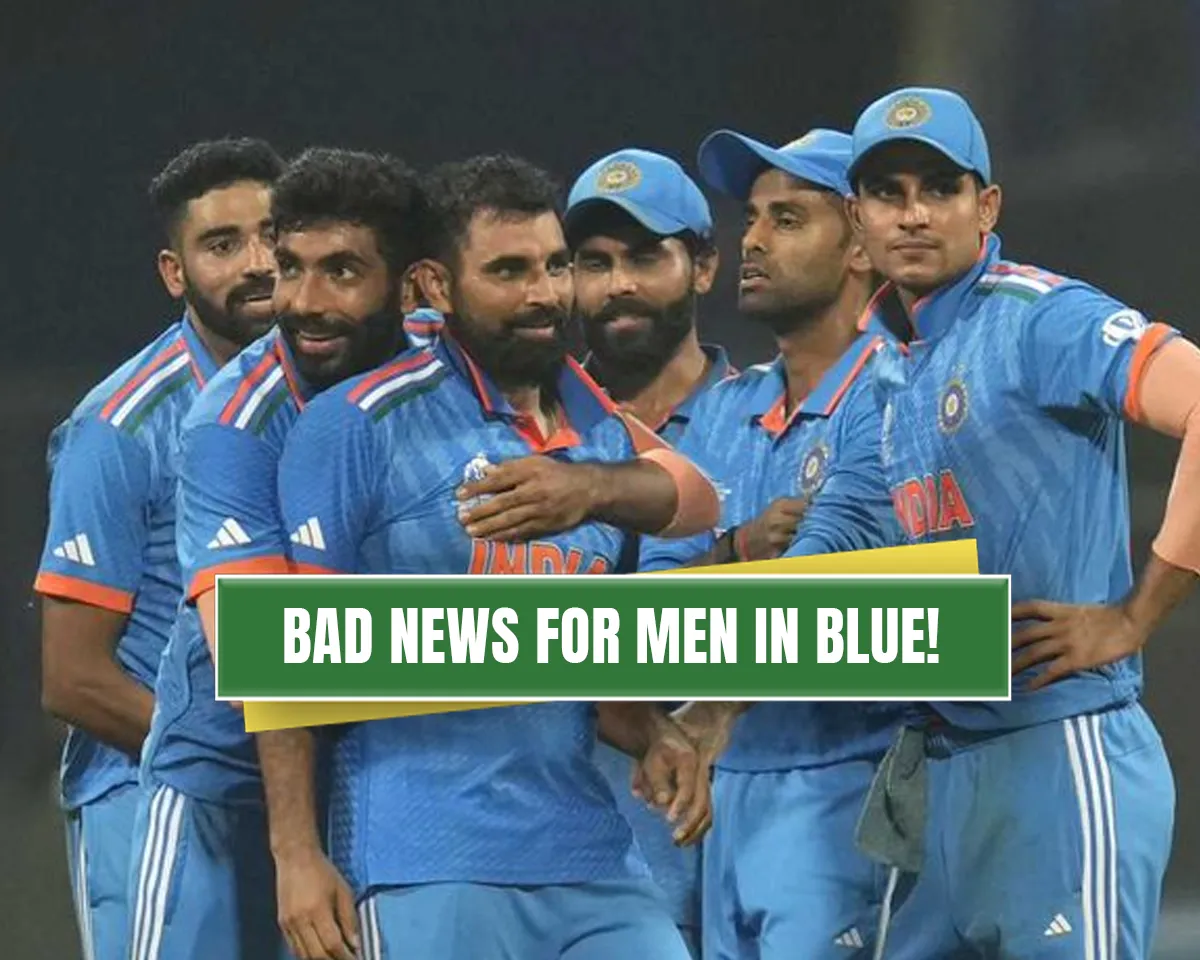 India is set to endure the absence of all-rounder Hardik Pandya, potentially until the conclusion of 2023, owing to an ankle injury sustained during the ongoing ODI World Cup 2023. In addition to this, India's premier all-rounder has been sidelined since twisting his ankle in a World Cup 2023 match against Bangladesh in Pune last month. Just after the World Cup 2023, India and Australia will lock horns for a five-match T20I series which is scheduled to take place on November 23. 
The star all-rounder, Hardik Pandya was also substituted in the World Cup 2023 squad by pacer Prasidh Krishna. The Indian Express newspaper reports that Pandya is expected to be absent from the forthcoming five-match T20I series against Australia next week, along with the three T20Is and three ODIs against South Africa scheduled for next month.
Pandya suffered an ankle injury during the World Cup 2023 match against Bangladesh in Pune. The incident occurred when he tripped while attempting to stop a shot from Bangladesh opener Litton Das, causing him to drag his right boot after landing on the pitch. Despite initially getting up and displaying visible discomfort, Pandya was subsequently taken to the National Cricket Academy (NCA) for rehabilitation and was eventually ruled out of the ongoing World Cup.
This team is special and I'm sure we'll make everyone proud: Hardik Pandya
The medical team of the Indian Cricket Board (ICB) is yet to decide whether Pandya needs surgery. Two weeks ago, Pandya was instructed by the support staff to increase their speed while bowling in the nets. The intention was to avoid putting too much pressure on his ankle.
Pandya reportedly didn't face any issues in the first three balls he bowled. However, when he decided to increase the intensity for the next delivery, he experienced some pain in his leg. Pandya communicated this discomfort to the support staff, and the NCA medical team opted to conduct another round of scans. The star India all-rounder even informed the severity of his injury and said that he will not be able to take part in the remainder of the tournament.
"Tough to digest the fact that I will miss out on the remaining part of the World Cup. I'll be with the team, in spirit, cheering them on every ball of every game. Thanks for all the wishes, the love, and the support has been incredible. This team is special and I'm sure we'll make everyone proud. Love, always, HP," Pandya's message on social media platform 'X' read.
Tough to digest the fact that I will miss out on the remaining part of the World Cup. I'll be with the team, in spirit, cheering them on every ball of every game. Thanks for all the wishes, the love, and the support has been incredible. This team is special and I'm sure we'll… pic.twitter.com/b05BKW0FgL

— hardik pandya (@hardikpandya7) November 4, 2023