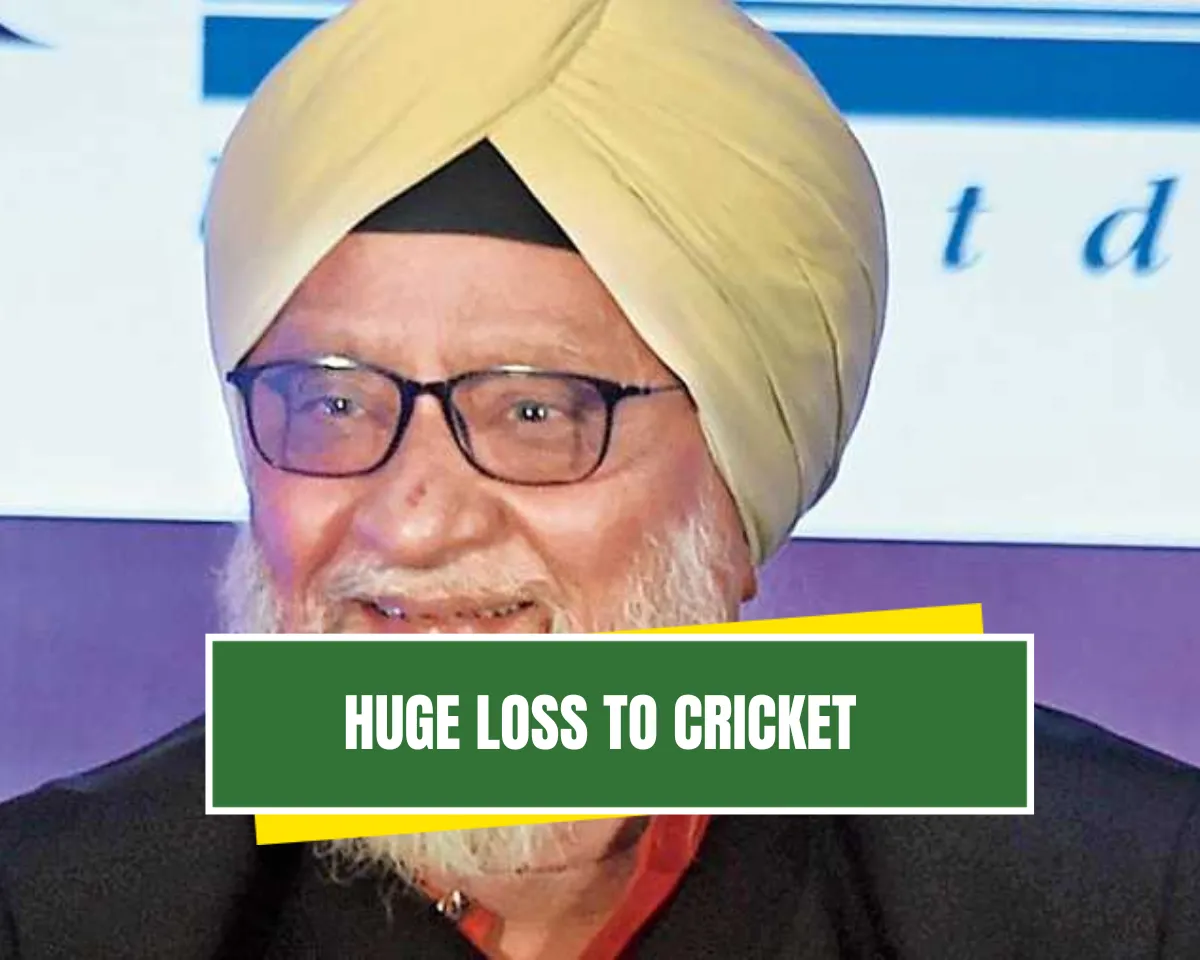 Former Indian captain Bishan Singh Bedi, aged 77, passed away on Monday after an extended illness. Bedi, a renowned spinner, featured in 67 Tests for India from 1967 to 1979, amassing 266 wickets. He also participated in 10 One-Day Internationals, where he secured seven wickets.
Bishan Singh Bedi along with Erapalli Prasanna, BS Chandrasekhar, and S. Venkataraghavan, played a pivotal role in revolutionizing India's spin bowling history. During the Australian summer of 1977-78, when Bedi captained the Indian cricket team, they exhibited remarkable resilience in a five-match Test series.
Although the final score favoured the Bob Simpson-led home team with 3-2, Bedi's side put up a valiant fight and secured victories in the third and fourth Tests, held in Melbourne and Sydney. The legendary spinner played a pivotal role in India's first ODI victory, as his remarkable bowling figures of 12-8-6-1 helped restrict East Africa to just 120 runs during a 1975 World Cup match.
Originating from Amritsar, Bedi represented Delhi in domestic cricket and stood as the leading Indian wicket-taker in First-Class cricket, amassing an impressive 1,560 wickets in 370 matches. Furthermore, Bedi led the Delhi team to its first two Ranji Trophy titles, in the 1978-79 and 1979-80 seasons, and guided them to runner-up positions on two occasions. Notably, these four finals occurred within a span of just five years.
Bishan Bedi was a force to reckon with English County Cricket
The former India skipper also carved a successful niche as an overseas player in English County cricket. He represented Northamptonshire in 102 matches from 1972 to 1977 and impressively secured 434 wickets for the Northants, setting a record for the highest number of wickets by an Indian in County cricket.
In addition, Bedi became the inaugural professional head coach for the Indian national team in 1990 and emphasized the importance of fitness. Following his tenure with the Indian team, Bedi took on coaching roles with several state teams and notably guided Punjab to its sole Ranji Trophy victory during the 1992-93 season.