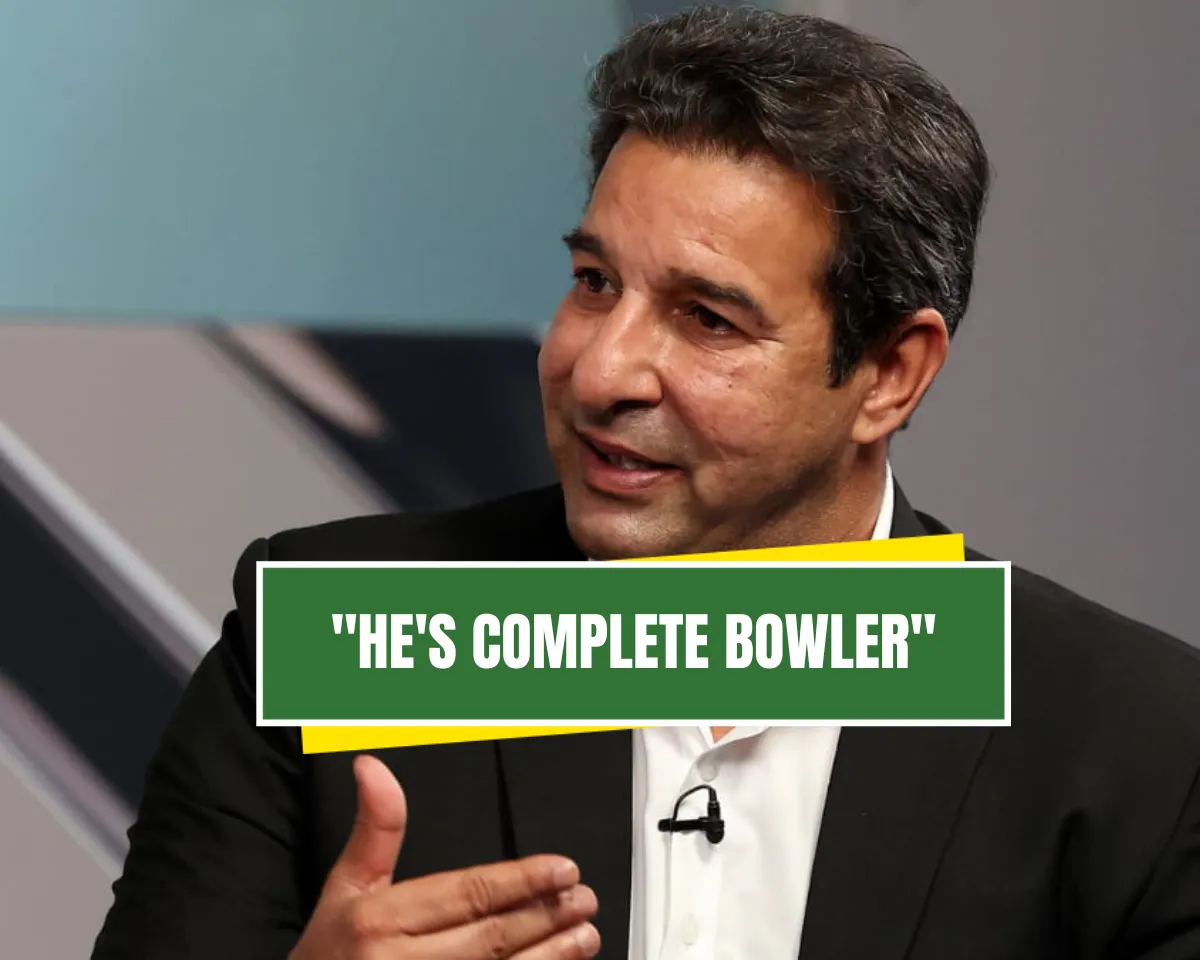 Jasprit Bumrah has been in sensational form since his return to international cricket from injury. He has been the leading wicket-taker for the Men in Blue in the ODI World Cup 2023. He bowled brilliantly against the defending champions England in the last match as he picked up three wickets and sent star batter Joe Root back to the pavilion for a golden duck. 
Former Pakistan skipper Wasim Akram has given his verdict over the comparison of the star pacer with Shaheen Shah Afridi. He previously criticised the Pakistan Cricket Team and the Pacers as well. He praising Bumrah stated that he is better than the pace attack the Pakistan team has currently. He was doubtful as he spent most of the 2022 year with injury, but since his comeback, Bumrah has led the Indian pace attack. 
Akram has been impressed with the pacer so much that he termed him the 'best pacer in the world' right now. While Bumrah has frequently been compared to Pakistan's Shaheen Afridi, Akram appears to have put an end to that debate. The 29-year-old also claimed that Bumrah is superior to him in terms of handlining the new ball.
He is the best in the world right now. Top of the ladder: Wasim Akram
Wasim said in a chat on A-Sports, "He is the best in the world right now. Top of the ladder! The control, the pace, the variations, just a complete bowler. A treat to watch. With the new ball, to get this kind of movement on this kind of pitch ... pace, carry, follow-through... you name it he's a complete bowler."
"When Bumrah is bowling to a left-hander from around the wicket and hits the ball on the seam... And when he's bowling from wide of the crease, the batter will think the ball is coming inside. He will play for that angle, but the ball hits the pitch and moves away rather than coming in. Most of the time, you are going to be beaten. When I used to bowl outswingers like that to right-handed batters with the new ball, sometimes I couldn't control the ball either. But Bumrah has better control with the new ball than myself."