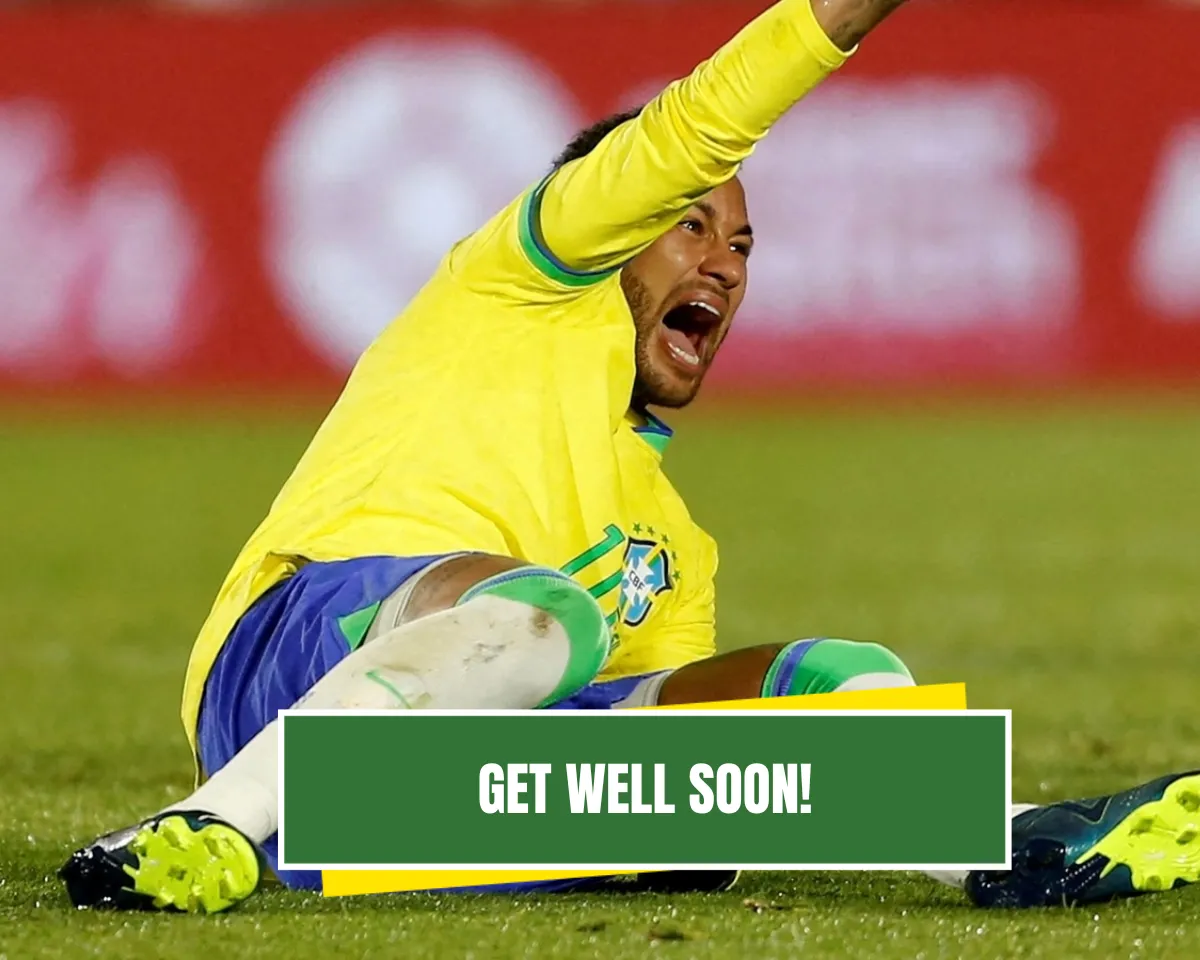 Brazilian star footballer Neymar Jr suffered an injury during a CONMEBOL World Cup qualifying loss to Uruguay on Tuesday. He got down holding his leg after awkwardly landing on his foot while fighting for a ball right ahead of halftime. He was taken out of the pitch on a stretcher. Richarlison came on to replace him. At the end of the match, he was seen leaving the field with crutches.
The forward will be out for at least 9 months as the forward has suffered a torn anterior cruciate ligament and meniscus in his left knee. The 31-year-old will undergo surgery and he might be back for Copa  America 2024 which is scheduled to take place in the United States. His former FC Barcelona teammate and a dear friend of his Lionel Messi has shared a message on Instagram in which the two players are celebrating after a goal, and captioned it "lots of strength."
The pair is known to be one of the lethal duo in club football. They have shared many good moments. Messi first won the Copa against Neymar's Brazil. He is the highest goalscorer with 79 goals in 129 appearances and recently came back from a serious right ankle injury.
The medical tests Neymar underwent, confirmed the anterior cruciate ligament: Al Hilal 
Al Hilal said, "The medical tests Neymar underwent, confirmed the anterior cruciate ligament and meniscus tear injury in his knee, he will be going through surgery and then a treatment program that will be determined later. Return Stronger." 
The player himself wrote, "It's a very sad moment, the worst. I know I'm strong but this time I'm going to need my family and friends even more. It's not easy to go through injury and surgery. Imagine going through it all again after 4 months of recovery." Previously answering the criticism he said, "I don't come here on vacation, much less to go for a walk, I came to do what I love most, which is to play football and defend my country. We are there doing our best, giving our best, and often the result doesn't come, and it is not what the fans expect."