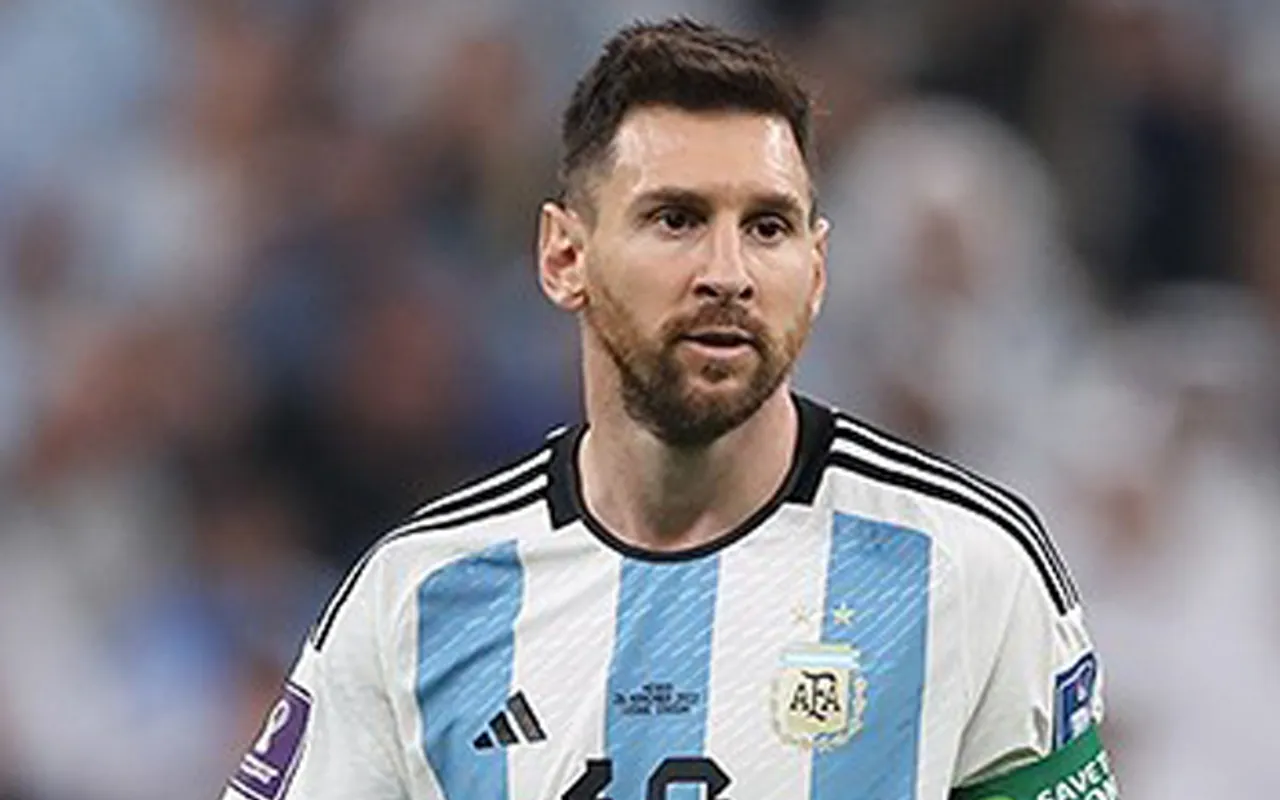 Lionel Messi made his world cup dream come true as he won the biggest prize in football in his fifth attempt in 2022. The Messi-led Argentina defeated the defending champions France in the final on penalties and won their third FIFA World Cup in the history of the tournament. The 35-year-old was awarded the 'Golden Ball' for being 'Player of the Tournament' and received praises from all around the world for his magnificent performance in the football extravaganza.
But, ahead of the final, the legendary footballer also received heavy criticism for his controversial celebration after the quarter-finals victory against the Netherlands. Messi was caught misbehaving with the Dutch Manager Louis van Gaal and striker Wout Weghorst. The Argentina captain has now revealed that he didn't like what he did back then.
"I didn't think about it, it came out in the moment," Messi said while speaking of the incident involving Weghorst in an interview with radio show Perros de la calle.
The 10-time-La-Liga-winner said that his teammates told him about Netherlands boss Van Gaal's words about his team. Messi further stated that he ended up losing his cool in the heat of the moment, but he hadn't thought of doing such things.
"I did know everything that had been said before the game, what he had said. Even some of my teammates were telling me 'Did you see what he said,' on purpose.
"And well, when it's all over, I don't like what I did, I don't like the 'keep moving' and all that. But well, they are moments of huge tension, huge nervousness and everything happens very fast.
One reacts the way one reacts: Lionel Messi
"One reacts the way one reacts, but nothing was planned. It just happened. I don't like to leave that image, but these are things that happen," the superstar footballer asserted.
Further in the interview, Messi also expressed his wish of being handed the World Cup trophy by the late Argentina legend Diego Maradona.
"I would have liked him, if he didn't hand me the World Cup trophy, to at least see all this," Messi said. "I think that both he and many people who love me were pushing from above, not only for this but for everything in general".