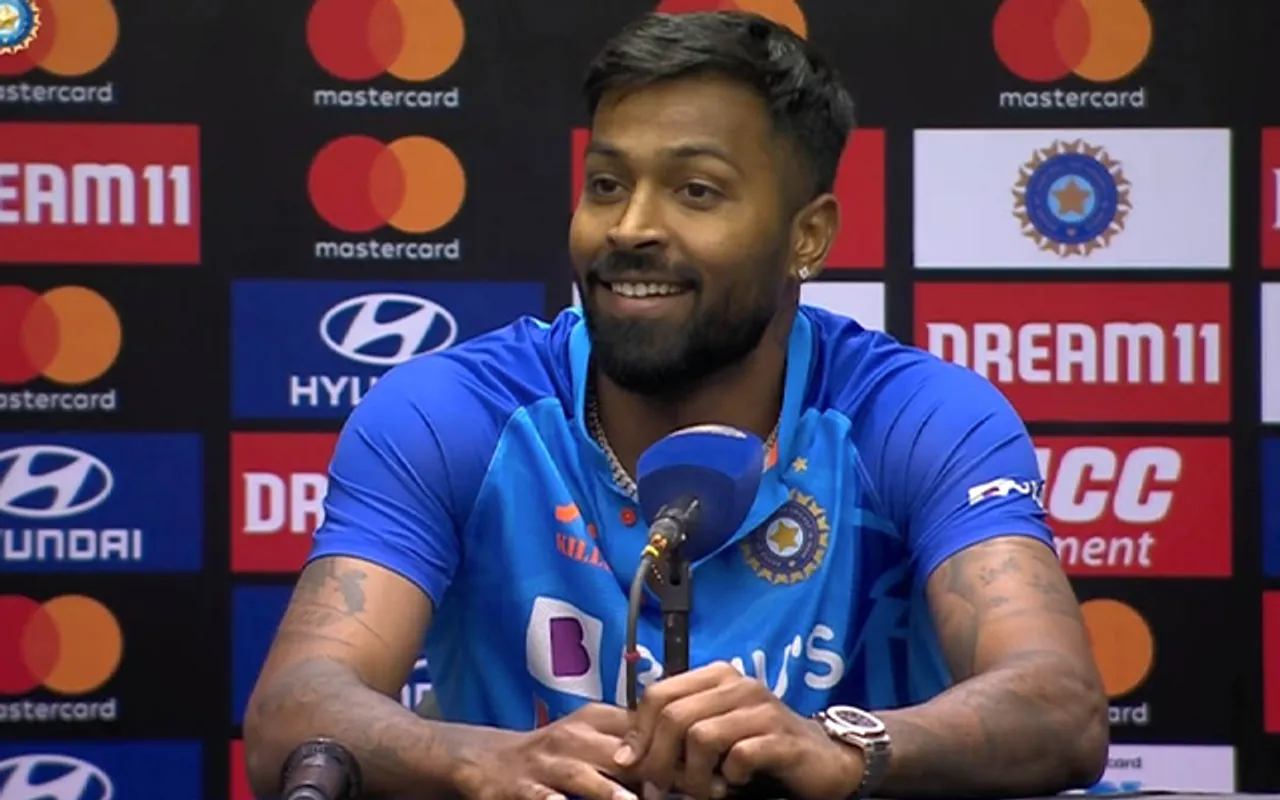 The three-match ODI series between India and Australia kicked off on Friday, 17 March at the Wankhede Stadium in Mumbai. India's captain Rohit Sharma missed the 1st ODI due to family reasons, due to which, the responsibility to lead the team was given to star allrounder Hardik Pandya. This will be the first time when Hardik will be in command of India's ODI team. Although, before this, he captained India in the shortest format.
Hardik missed a lot of cricket action due to the serious back injury he faced in 2019 and started avoiding completing his full quota of overs while bowling. A similar question was asked by a reporter during a press conference he attended ahead of the match. The reporter asked Pandya whether he will bowl 10 overs or not and the allrounder came with a savage reply.
Replying to a journalist's question, Hardik said: "That's a secret, why would I say here. Let them (Australia) prepare that I might not bowl as well. Whatever the situation requires I will do it. If I think I can bowl more, I will bowl," he added.
I have been playing here for almost seven years: Hardik Pandya
Hardik led the Indian team for the first time in the T20 format on the tour of Ireland in 2022. After this series, Hardik captained India in a total of 11 T20I matches. In these 11 matches, the Men in Blue won 8 while had to face defeat in 2 matches and one match ended up in a draw.
Hardik also talked about the opening pair of the Indian team in absence of Rohit and he confirmed that Shubman Gill and Ishan Kishan will be opening the innings. The young batters are in great form as both of them recently hit a double century in the 50-over format.
"Ishan and Shubman will be opening the innings. The wicket looks how it does throughout the year. I have been playing here for almost seven years. It is going to be challenging because this wicket will give equal opportunities to both sides," Pandya told reporters in Mumbai on Thursday.