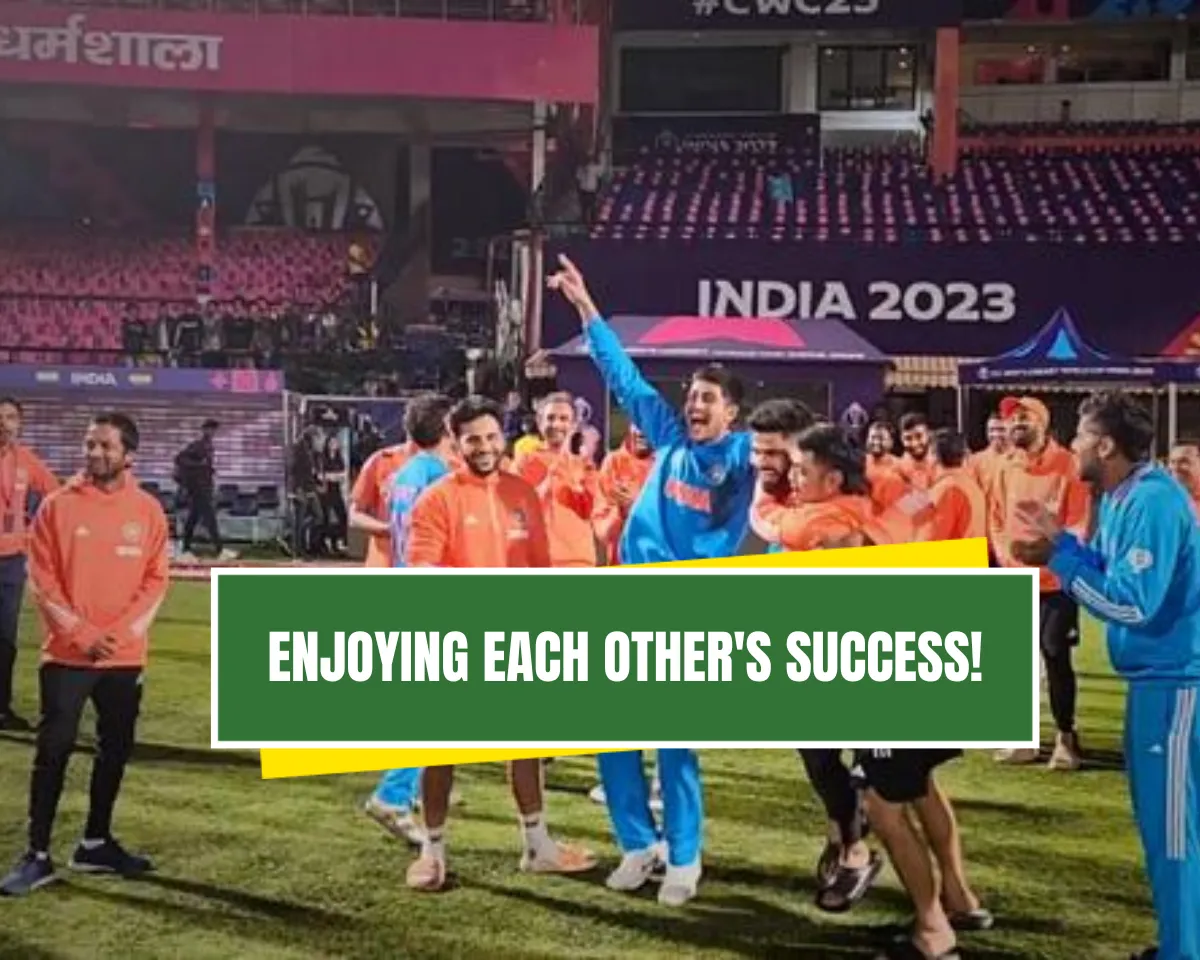 The Indian  dressing room has turned out to be a different place altogether in the ODI World Cup 2023. Thanks to the medal ceremony India has introduced for the best fielder of the match award, the players in the dressing room are feeling the brotherhood. They are celebrating each other's success in a true sense. It helps the dressing room atmosphere and in turn results in good performances from individuals. 
For instance, when  Mohammed Shami got a chance to play in the Indian team, he revealed that it was not difficult for him to sit out of the XI. After the match against New Zealand, where he claimed a five-wicket haul and helped the Indian team to win the match, there was a visible sense of happiness in the words of Shami when he addressed the media after the match. 
When some of the media personnel pointed him out that 'Siraj bhi yahaan hai' (Siraj is here too), he turned around and asked, 'Kahaan (Where)?' and looked behind him to find Siraj. Upon seeing him, Shami jokingly said "Ab toh hoodie nikaal de" (You can take that hoodie off and show your face now)." These are moments that show the bond between the players in the unit. 
'I

f you enjoy the success of others, you will get better results' - Mohammed Shami
In fact, Shami spoke about the same after the match. "As far as bonding is concerned, it's always important to bowl as a unit with your other two partners. In Test matches, we have repeated this pattern. Earlier there were 3 pacers. Bumrah came in and then Siraj was added too. We have always been a good package that you get to see. There is pace, aggression (our brother is here)," said Shami.
The Indian pacer further felt that enjoying each other's success helps in getting results as a team. "As far as enjoying goes, I have told you before, that if you enjoy the success of others, you will get better results. And the medal of the dressing room as well, I believe we will get one today as well once we return," added Shami.