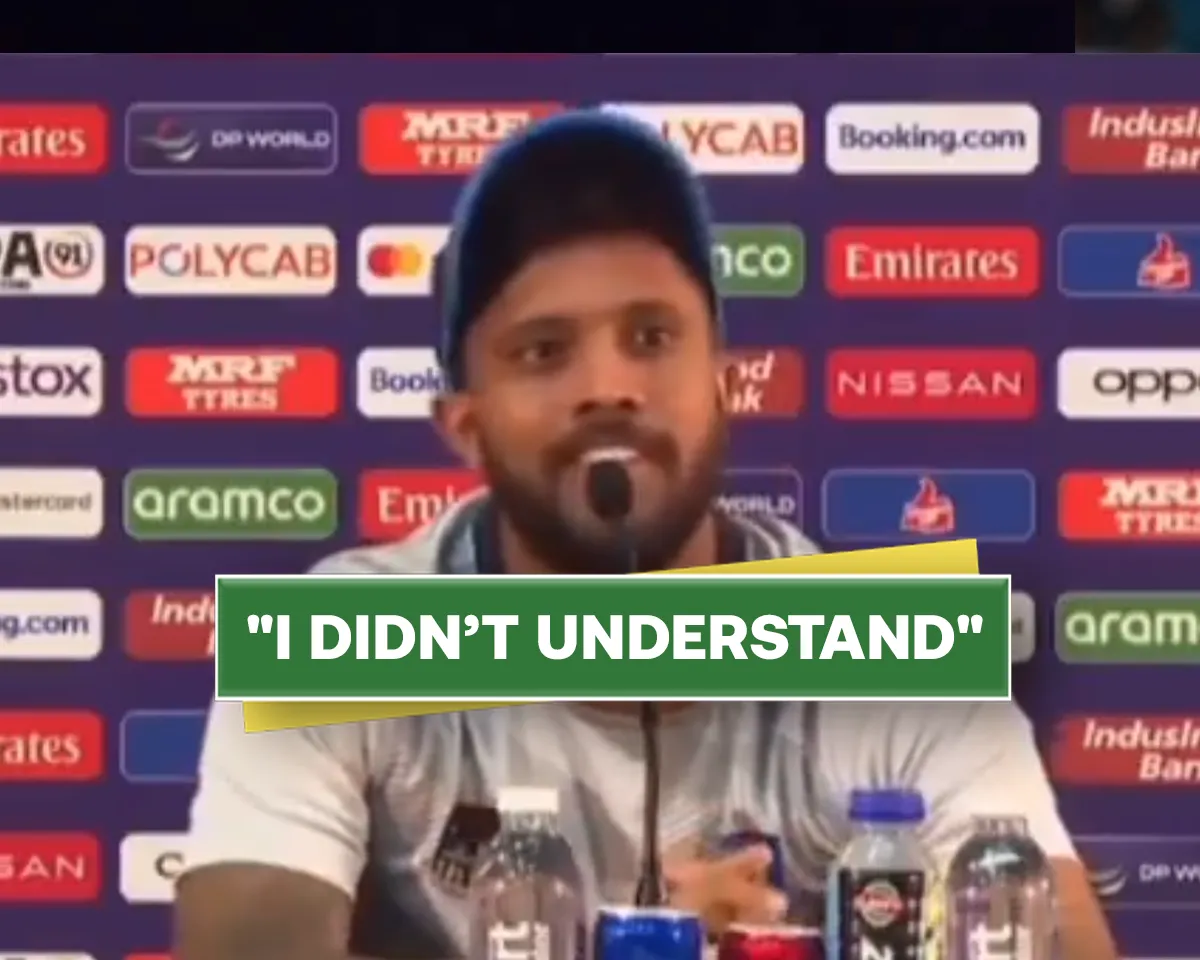 Sri Lanka are already out of the ODI World Cup 2023. They had a devastating tournament as the Islanders lost seven matches and ended in the 9th position. They were unable to advance to the knockout stage. Recently their Cricket Board had been banned by the Cricket Governing Body. Previously their board members had been dissolved due to their poor performance in the tournament, especially against India when they were bowled out for 55 runs.
Kusal Mendis, their stand-in captain for the competition, made a controversial remark about former India captain Virat Kohli, refusing to congratulate the Indian star on his 49th ODI century. The batter has been in fantastic form in the present event, scoring 88 runs against the Lankans at the Wankhede Stadium. He is currently the highest run scorer in the event with 594 runs in 9 innings. 
The comment sparked a controversy and fans were lashing out at the Sri Lanka wicket-keeper batter. The batter has now explained the fact that he did not understand the question and also stated that his comments were wrong as he did not know how to reply to the question before praising Kohli for his historic achievement.
On that day I went to the press conference and I was not aware that Virat had scored a century: Kusal Mendis
Mendis said, "On that day I went for the press conference and I was not aware that Virat had scored a century, When suddenly that journalist asked that question, I didn't know what to say, And also I didn't understand the question clearly. Scoring 49 ODI tons is not an easy job to do, Virat is one of the most brilliant cricketers in the world, but later I realized what I said was wrong. I now feel I shouldn't have reacted the way I did."
Tendulkar also congratulated him saying, "Well played Virat. It took me 365 days to go from 49 to 50 earlier this year. I hope you go from 49 to 50 and break my record in the next few days. Congratulations!!"