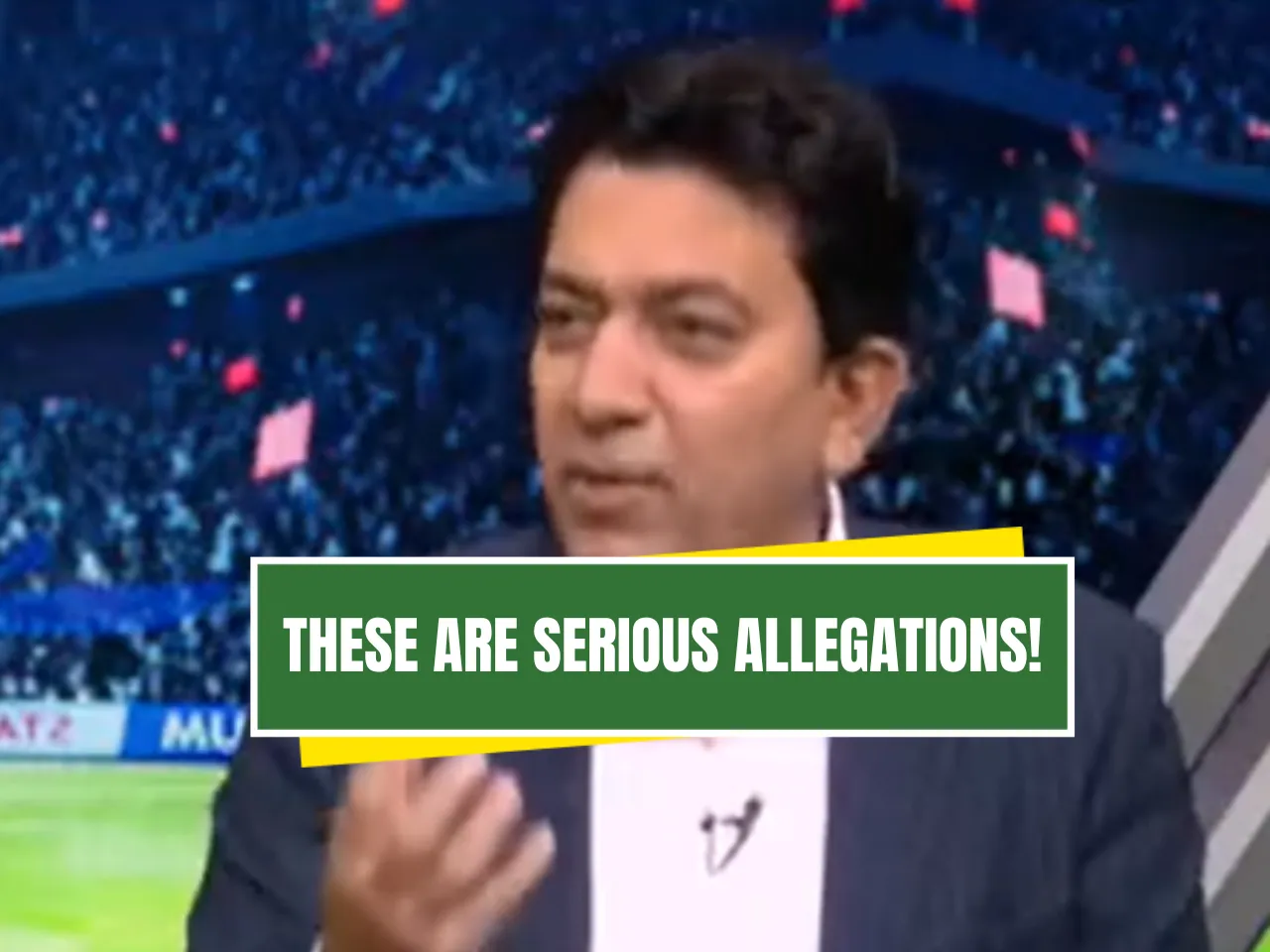 The Indian cricket team continued their winning streak, securing their 8th victory in as many matches by defeating South Africa in a Cricket World Cup 2023 match at Eden Gardens. India's outstanding performance in the tournament has garnered praise from the cricketing world. They achieved a remarkable 243-run win against South Africa, solidifying their position at the top of the points table.  
However, some, like former Pakistan cricketer Hasan Raza, have raised concerns about India's use of the Decision Review System (DRS), suggesting it may have contributed to their success. Raza, during a discussion on a Pakistani TV channel, pointed to instances like Rassie van der Dussen's dismissal in the match to support his argument. 
"Jadeja picked up five wickets and finished with career-best figures. We were talking about technology where DRS was being taken. Van de Dussen was the batter and the ball was hitting the middle stump after pitching on leg stump. How is that possible? The impact was in line, but the ball was headed towards the leg stump. Like everyone else, I am just sharing my opinion. I am saying that such things should be checked. DRS is being manipulated and that is clearly visible," Raza said on the Pakistani channel ABN.
Watch the video here:
Hasan Raza Raises Questions on Indian Victory!
1 :- DRS was manipulated by BCCI with help of Broadcasters
2:- DRS was also Manipulated in 2011 when Sachin Tendulkar was playing Against Saeed Ajmal.
3:- Why Indian Team is Playing Outclass in every worldcup Event Happened in India.… pic.twitter.com/ieIJGy0cqH

— Hasnain Liaquat (@iHasnainLiaquat) November 5, 2023
 

It was not the first time: Raza

Raza also mentioned a crucial moment in the match when Tabraiz Shamsi was given not out off Haris Rauf during the contest between South Africa and Pakistan at Chepauk, a decision that had a significant impact on the outcome of the game.

"It was not the first time. The review in the match between Pakistan and South Africa and the last wicket partnership. They did not even apologise. Home conditions and home advantages come into play," he added.

 

Previously, Hasan Raza stirred controversy by suggesting that the Apex Cricket Council and India Cricket Board were providing India with different balls, which allegedly allowed them to generate more swing than usual. Subsequently, former Pakistani fast bowler Wasim Akram strongly criticized Raza, urging him not to cast doubt on the integrity of cricket in Pakistan.