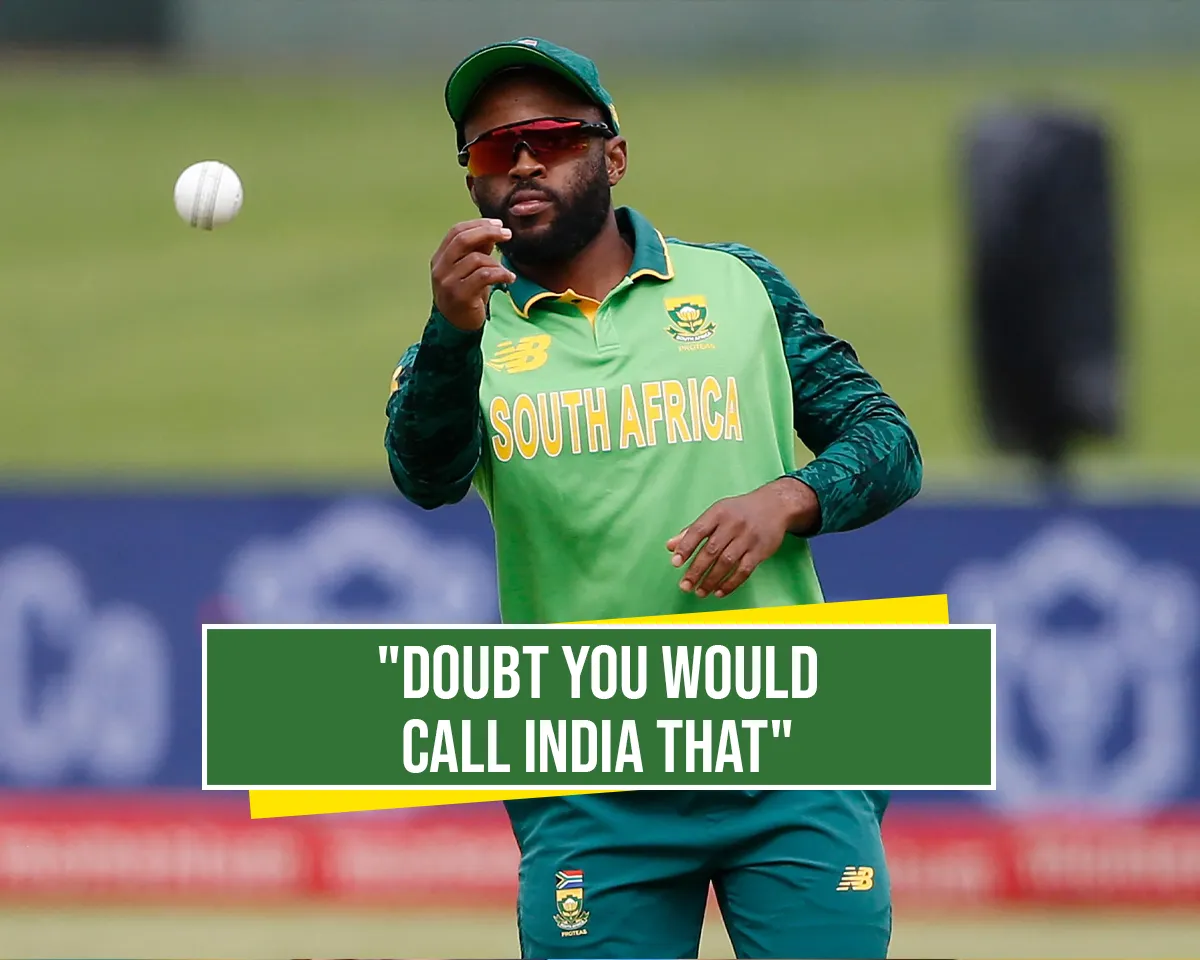 South African skipper Temba Bavuma has led his fiery side to the semi-finals of the ODI World Cup 2023. The 33-year-old showed his fiery side off the field as well when he was facing the media ahead of the game against India on Sunday.
Both India and South Africa have sealed their place in the final four stages of the ODI World Cup 2023. The game on Sunday in Kolkata is between the table toppers India versus number two side South Africa.
Over the years, South Africa have been tagged 'Chokers' in the global events. This was one of the questions posed to Temba Bavuma during the press conference. The South African skipper though came up with a sharp reply to the question posed by the journalist.
'Doubt you would say that about India' - Temba Bavuma responds to 'Choker' tag 
The packed room with journalists saw Temba Bavuma at its fiery best while addressing the media. One question in particular managed to irritate the South African skipper which saw him come up with a fiery response.
The journalist asked "Have you talked about not choking in this important match because always they're called and this strong batting must have wiped away that tag to a certain extent"
Temba Bavuma got visibly irate when he responded "To choke? I don't know how to answer that. I think if we come unstuck tomorrow, I don't think it'll be a matter of choking. I doubt you would say that about India as well if they come unstuck they would choke.
The 33-year-old further said " You got two teams who are in form, coming up against each and I think it's just a matter of who breaks first and who's able to I guess, exploit that moment or that weakness. We understand there will be pressure moments within the World Cup, moments that we've overcome to get to this point"
The South African skipper was in full praise for the Indian bowling unit and their strengths. "Kuldeep (Yadav) has bowled very well. He's been taking wickets for them in the middle, in conjunction with (Ravindra) Jadeja. So, they've been quite key within that middle phase"
The diminutive skipper also sounded a word of caution to his team about the Indian bowling when he said "You respect the strength and the threats that they bring. It's a world-class bowling attack in their condition. We're going to have to have our A games upcome tomorrow"